The Iowa Environmental Mesonet (IEM) collects environmental data from cooperating members with observing networks. The data are stored and made available on this website.
IEM Daily Feature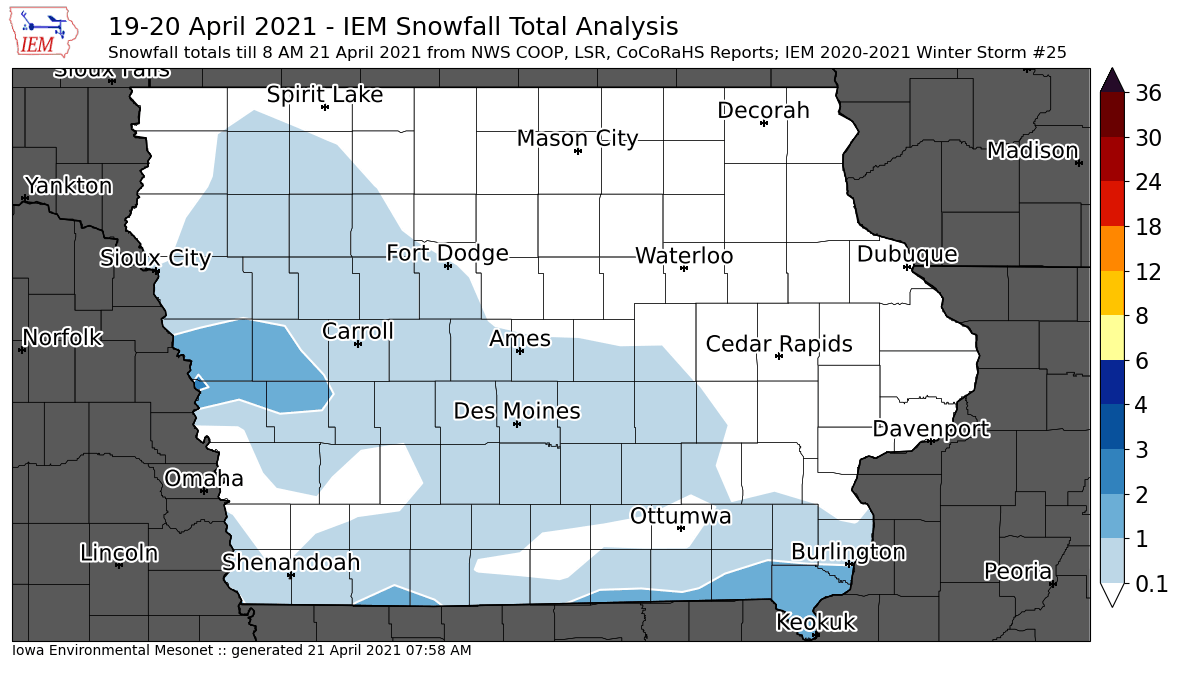 '20-'21 Winter Storm #25
Posted: 21 Apr 2021 08:03 AM, Views: 201
Tags:
winter2021
While not much of a "winter storm", a very annoying late season snowfall came in two waves on Monday and Tuesday with the heaviest totals of an inch or two confined to west-central and far southern Iowa. The featured map struggles to capture the event as snows that quickly melt before routine daily reporting times cause ambiguity with reported amounts. Creating a snowfall map still seems appropriate and hopefully caps off the snowfall producing winter storms for the season. Some additional light flurries are falling this Wednesday, but should not amount to anything of significance.
Previous Years' Features
Cassville, WI Webcam: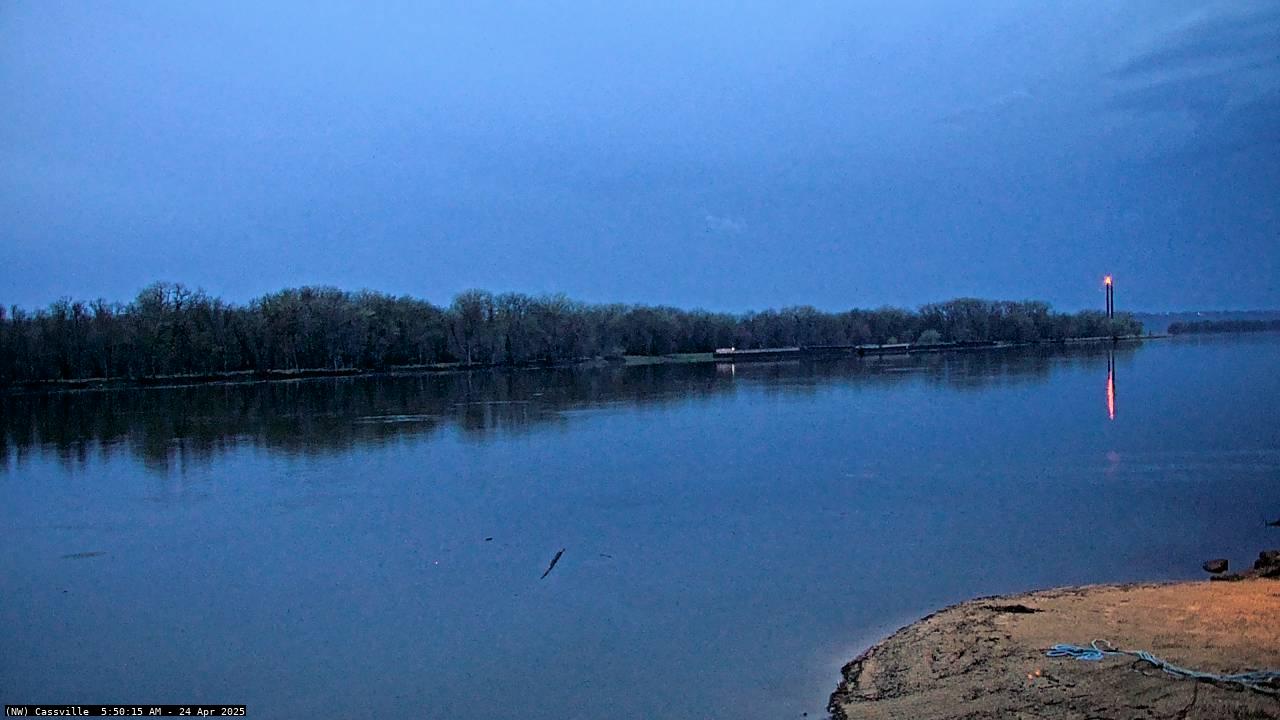 View other webcams
News Items

Current Website Performance:
Bandwidth: 12.4 MB/s
Requests/Second: 2,425
Soil Temperatures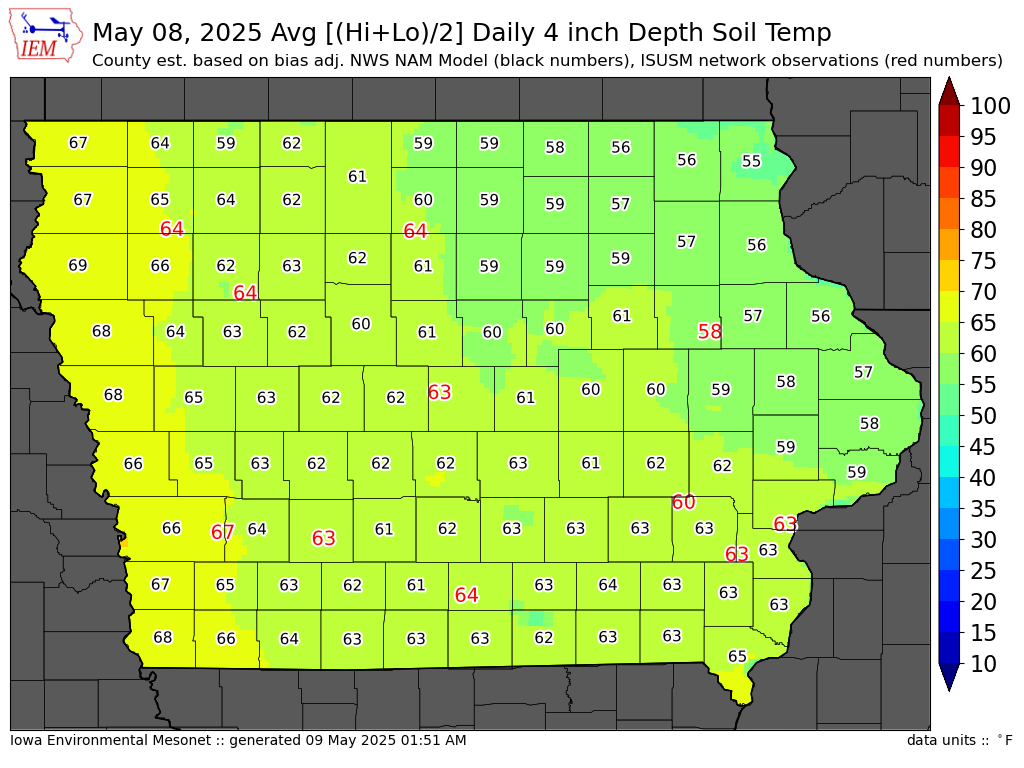 Data from the Iowa State Soil Moisture Network is found on this website and daily soil temperature averages are used to produce the highlighted analysis.
Precipitation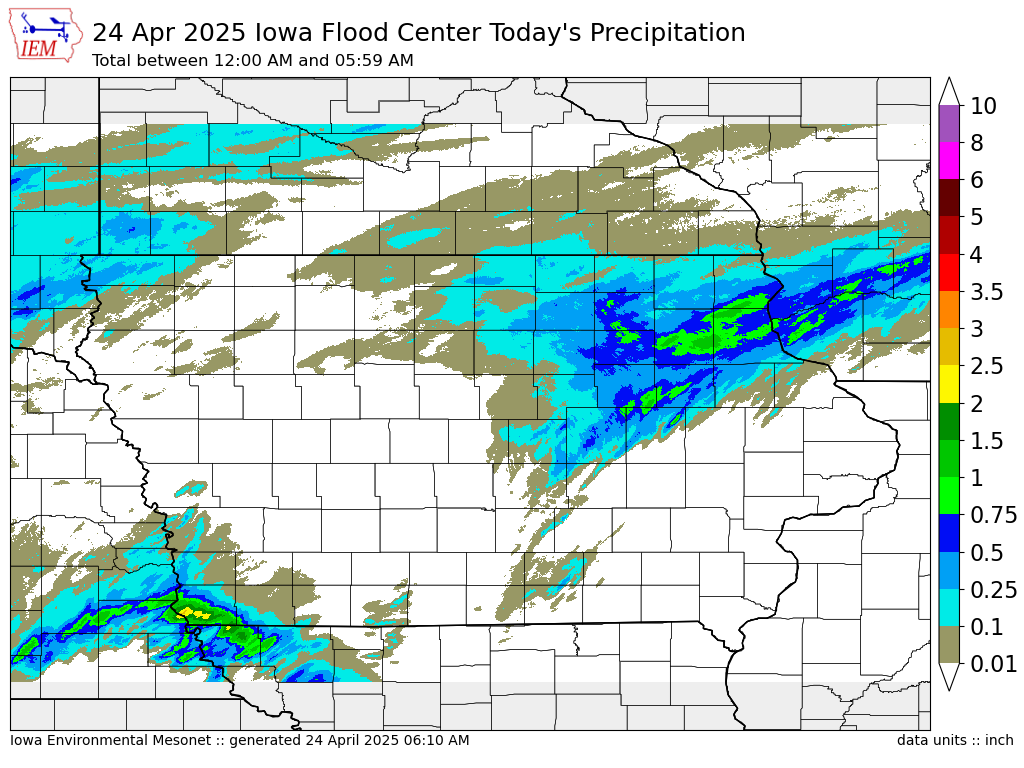 Besides point observations of precipitation, the IEM also processes gridded rainfall products made available by NOAA. This information is archived and made available in GIS ready formats.
Current Data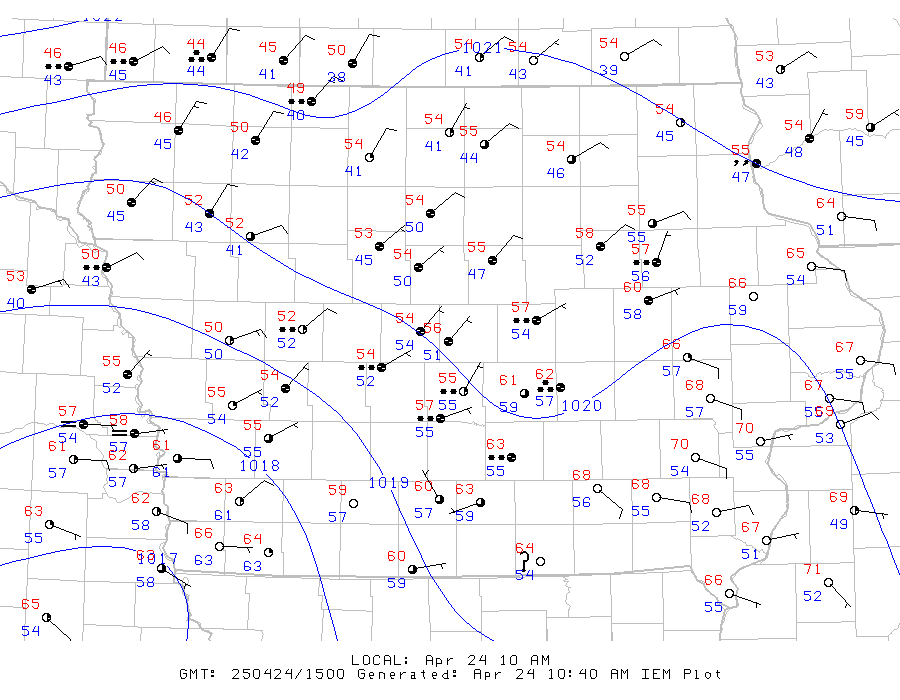 The IEM combines data from participating networks into products like maps shown above and web applications to analyze the data.