The Iowa Environmental Mesonet (IEM) collects environmental data from cooperating members with observing networks. The data are stored and made available on this website.
IEM Daily Feature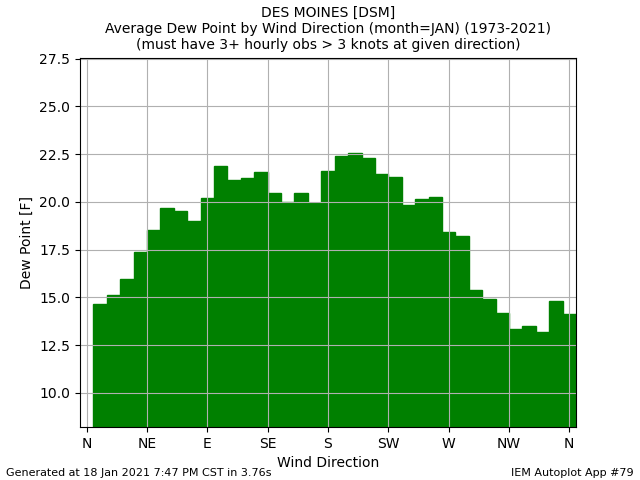 January Dew Points
Posted: 19 Jan 2021 05:33 AM, Views: 123
The dew point temperature does not receive much thought among the general public during the cold season as things like heat index and fuel for thunderstorms are of nill concern. The data certainly has forecasting value during this time of year as it helps define the wet bulb temperature, which is very important to knowing the precipitation type. As during the warm season, the dew point temperature has a strong signal by which direction the wind is blowing from as shown by the featured chart for Des Moines during January. On average, our driest air flows from the dry continental air masses of the Canadian Plains (NW) and most humid from the Gulf of Mexico (SSW).
Previous Years' Features
Steamboat Rock (US20), IA Webcam:
View other webcams
News Items

Current Website Performance:
Bandwidth: 18.0 MB/s
Requests/Second: 1,903
Soil Temperatures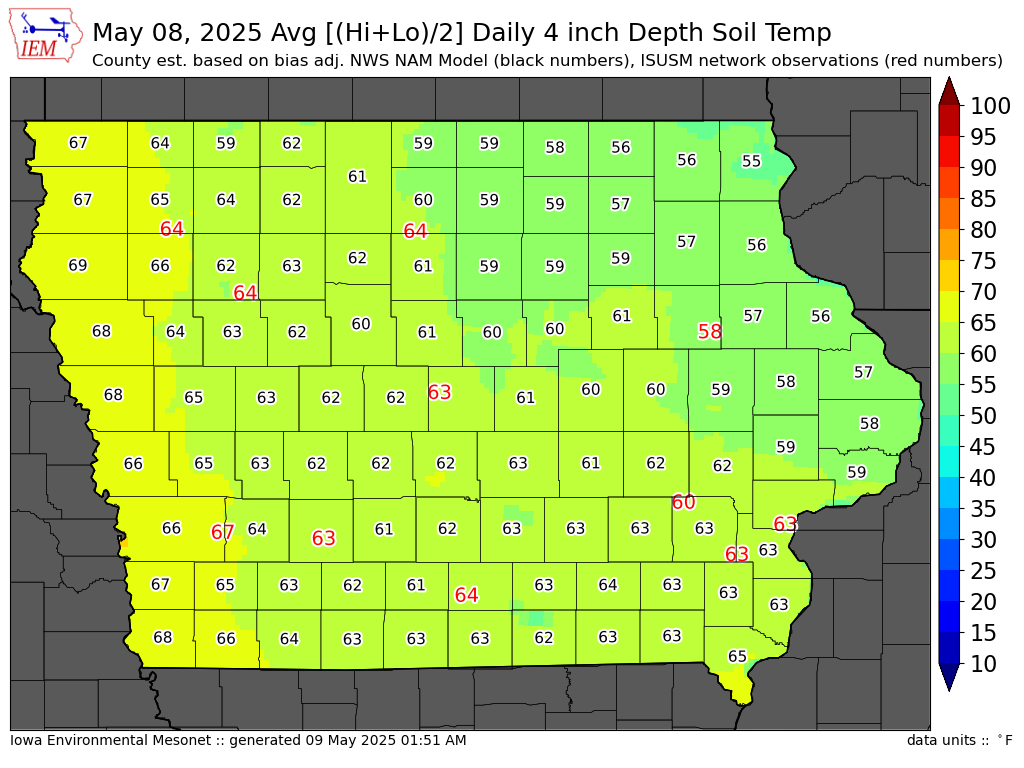 Data from the Iowa State Soil Moisture Network is found on this website and daily soil temperature averages are used to produce the highlighted analysis.
Precipitation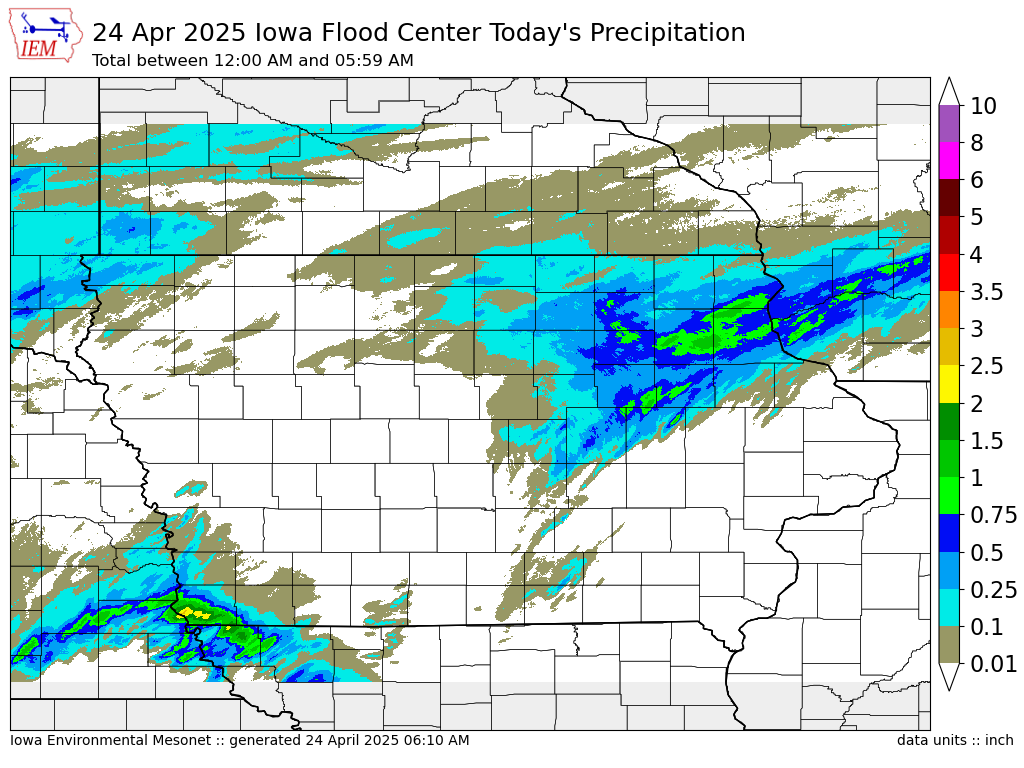 Besides point observations of precipitation, the IEM also processes gridded rainfall products made available by NOAA. This information is archived and made available in GIS ready formats.
Current Data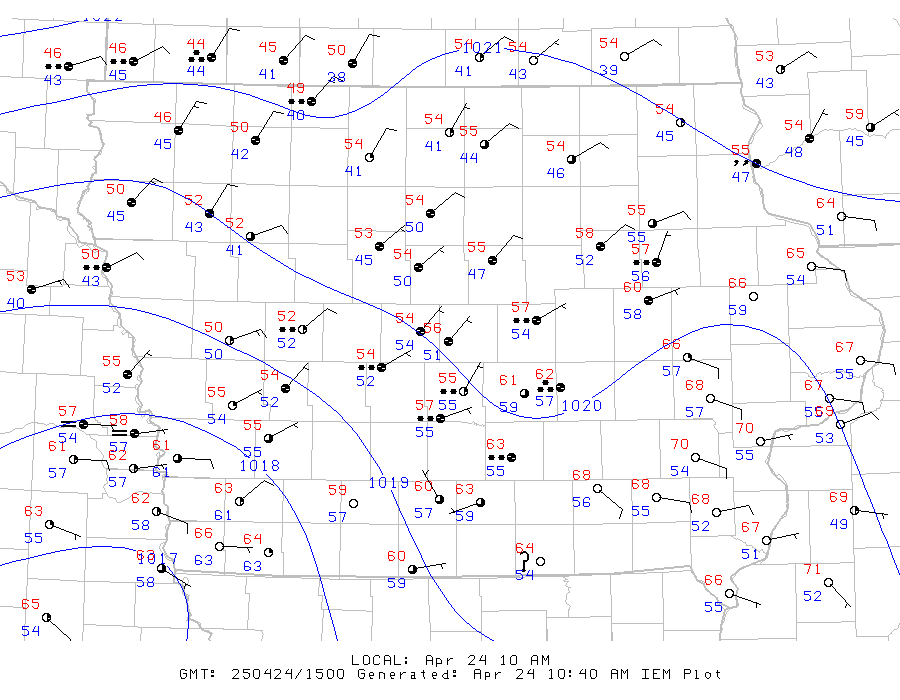 The IEM combines data from participating networks into products like maps shown above and web applications to analyze the data.