The Iowa Environmental Mesonet (IEM) collects environmental data from cooperating members with observing networks. The data are stored and made available on this website.
IEM Daily Feature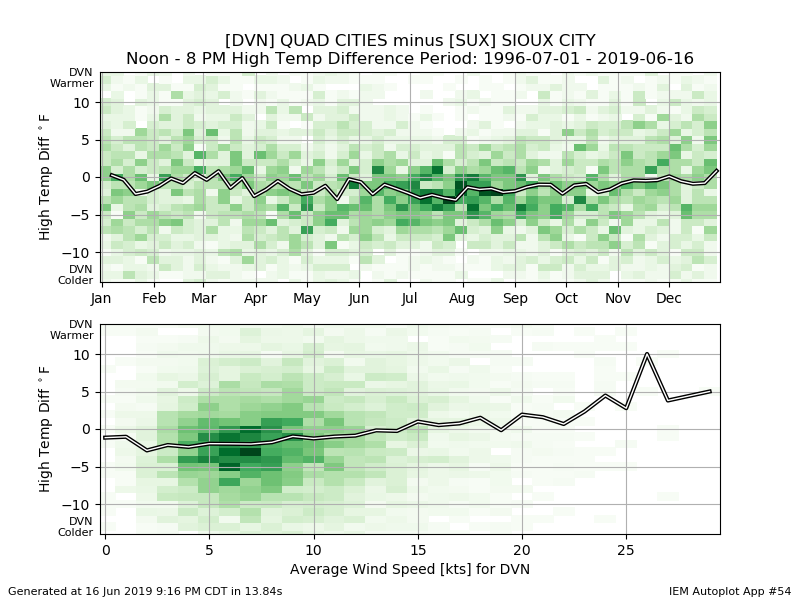 Quad Cities vs Sioux City
Posted: 17 Jun 2019 05:29 AM, Views: 159
Your location in the state on Sunday made a big difference for your afternoon temperatures. Western Iowa was able to reach well into the 80s while eastern Iowa was struggling to get out of the 60s. For example, Sioux City reached 86 degrees for an afternoon high while the Quad Cities (Davenport Municipal) only reached 69. Are such large differences in temperature common? The featured chart presents a heatmap of the daily difference in afternoon high temperature between the two sites. The chart shows a lot of spread during all times of the year with Quad Cities slightly colder on-average than Sioux City. This temperature difference may appear somewhat surprising given that Quad Cities is further south, but Sioux City is closer to a High Plains climate environment that is able to warm more efficiently.
Previous Years' Features
Plainfield US 218 SB , IA Webcam: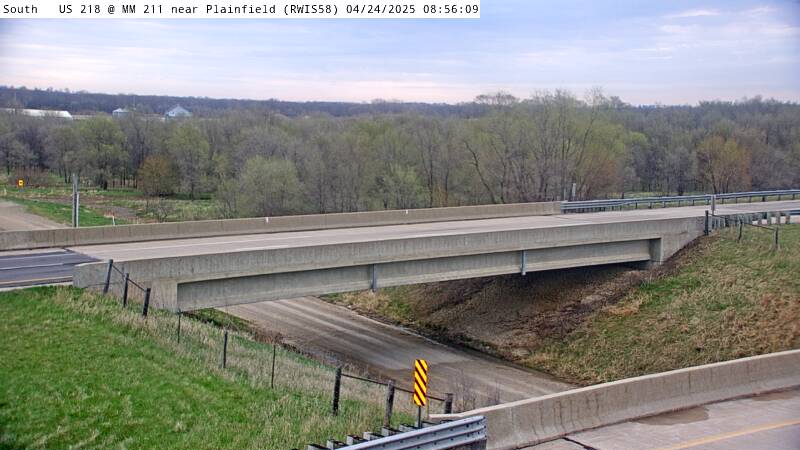 View other webcams
News Items

Current Website Performance:
Bandwidth: 12.4 MB/s
Requests/Second: 2,890
Soil Temperatures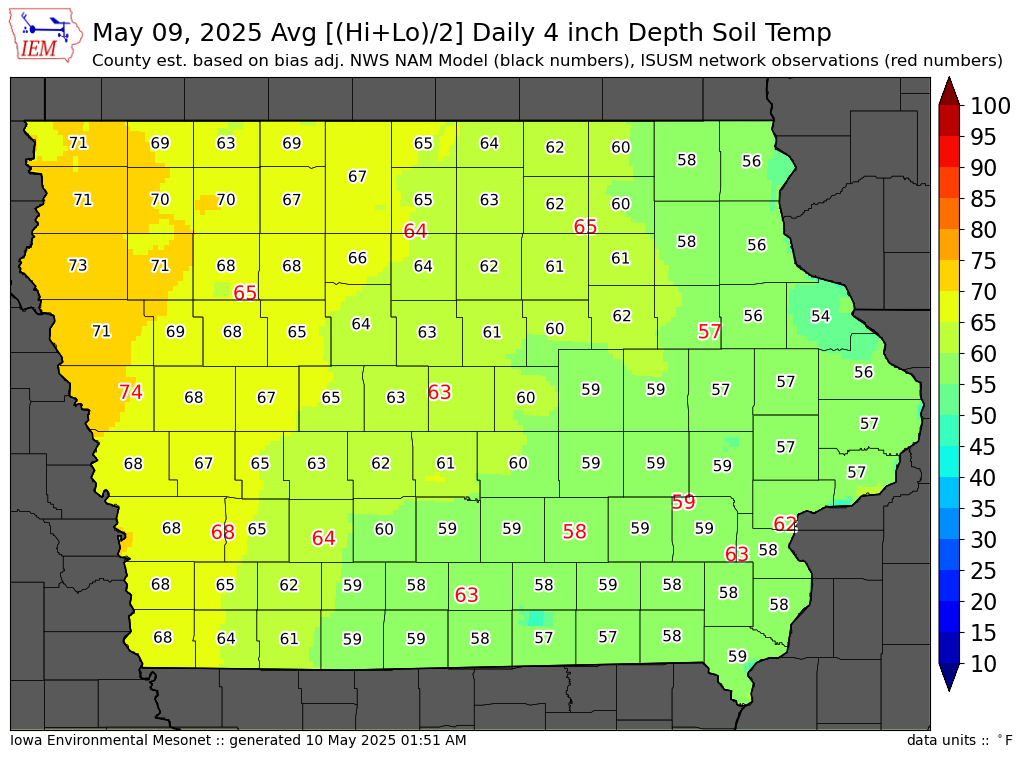 Data from the Iowa State Soil Moisture Network is found on this website and daily soil temperature averages are used to produce the highlighted analysis.
Precipitation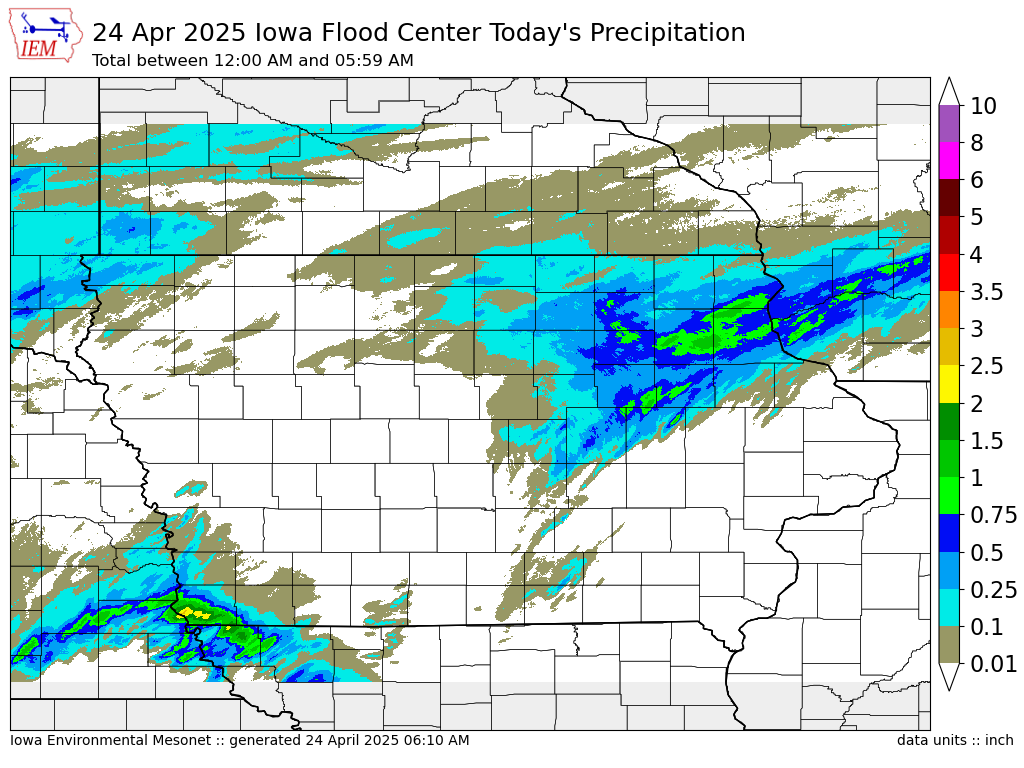 Besides point observations of precipitation, the IEM also processes gridded rainfall products made available by NOAA. This information is archived and made available in GIS ready formats.
Current Data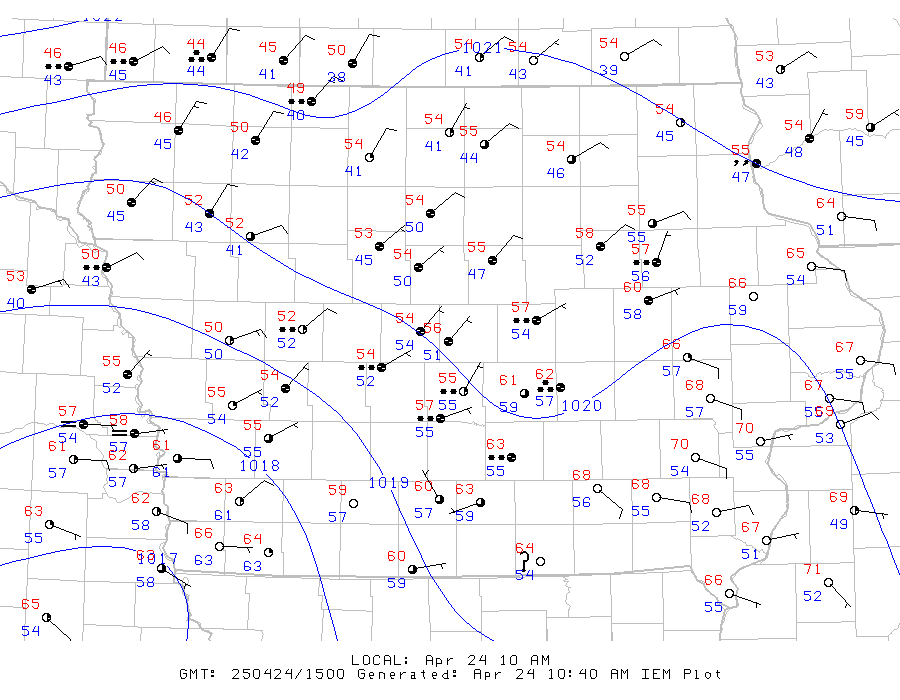 The IEM combines data from participating networks into products like maps shown above and web applications to analyze the data.