The Iowa Environmental Mesonet (IEM) collects environmental data from cooperating members with observing networks. The data are stored and made available on this website.
IEM Daily Feature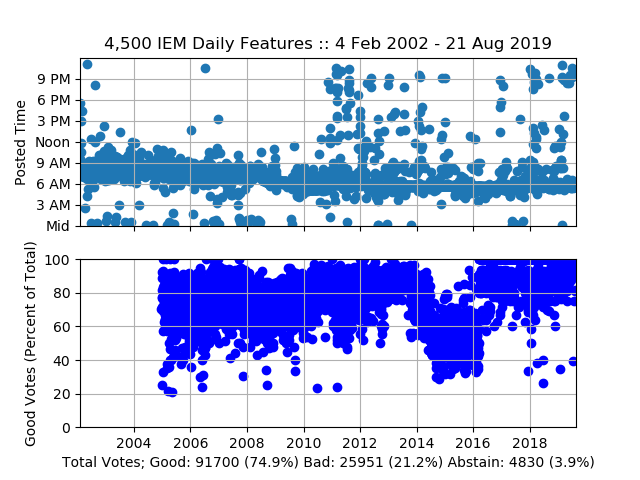 4,500th Daily Feature
Posted: 22 Aug 2019 04:21 AM, Views: 322
Tags:
iem
This is the 4,500th IEM Daily Feature! This near daily message started 17 years ago (yikes) as an attempt to entice folks to visit the website daily. I try to highlight an interesting plot or map each day relevant to the ongoing weather with some climatological context provided. I also want to provide reproducible plots with direct links to the website tool that generates the image. Some days are more relevant than others and thus you the reader are given the freedom to vote "Bad" if you don't like what you see or "Abstain" if you can't bring yourself to a binary decision. The featured chart today shows two metrics relevant to the daily feature. The top panel is the time of day the feature was posted and the bottom plot is the percentage of votes in the good category each day. Voting was not implemented until ~2005 and the blip downwards during 2014-2016 was due to a website quirk that was likely registering false votes. Anyway, thanks for your readership and here's to another 4,500 daily features to come!
Previous Years' Features
Ida Grove , IA Webcam: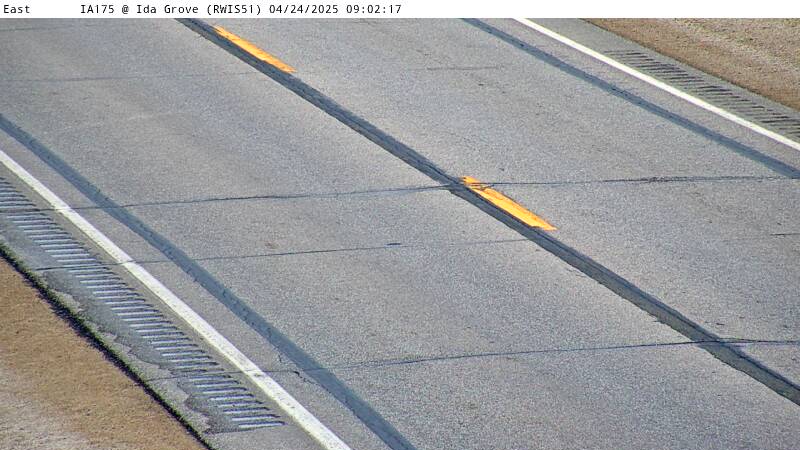 View other webcams
News Items

Current Website Performance:
Bandwidth: 16.1 MB/s
Requests/Second: 3,567
Soil Temperatures
Data from the Iowa State Soil Moisture Network is found on this website and daily soil temperature averages are used to produce the highlighted analysis.
Precipitation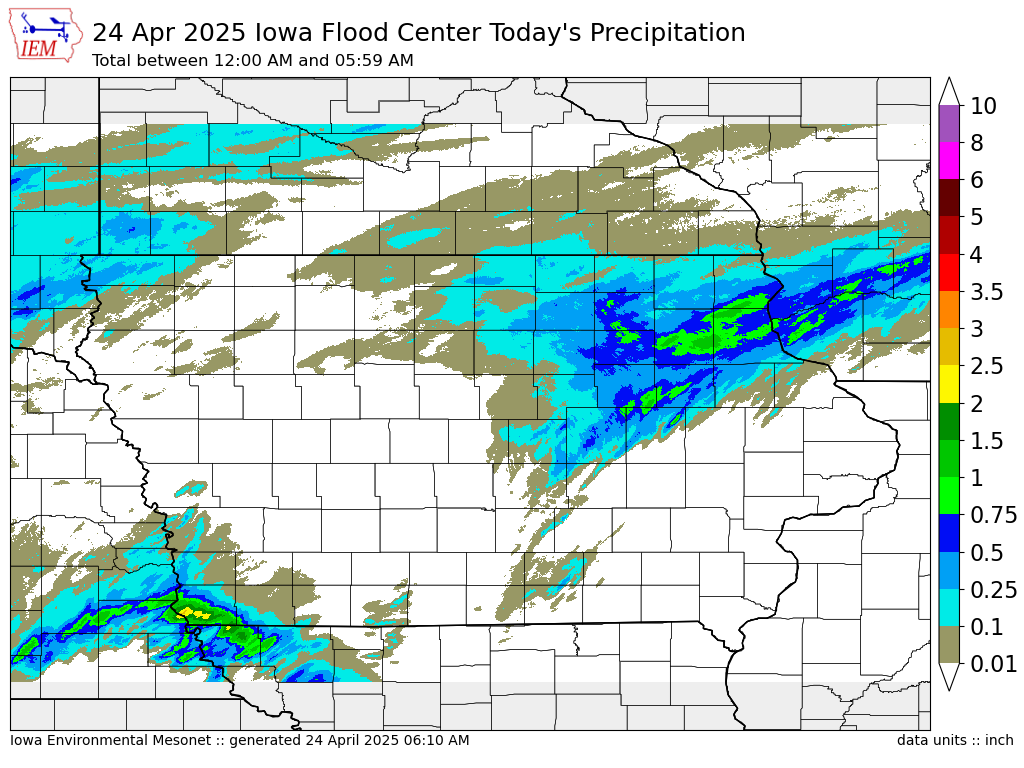 Besides point observations of precipitation, the IEM also processes gridded rainfall products made available by NOAA. This information is archived and made available in GIS ready formats.
Current Data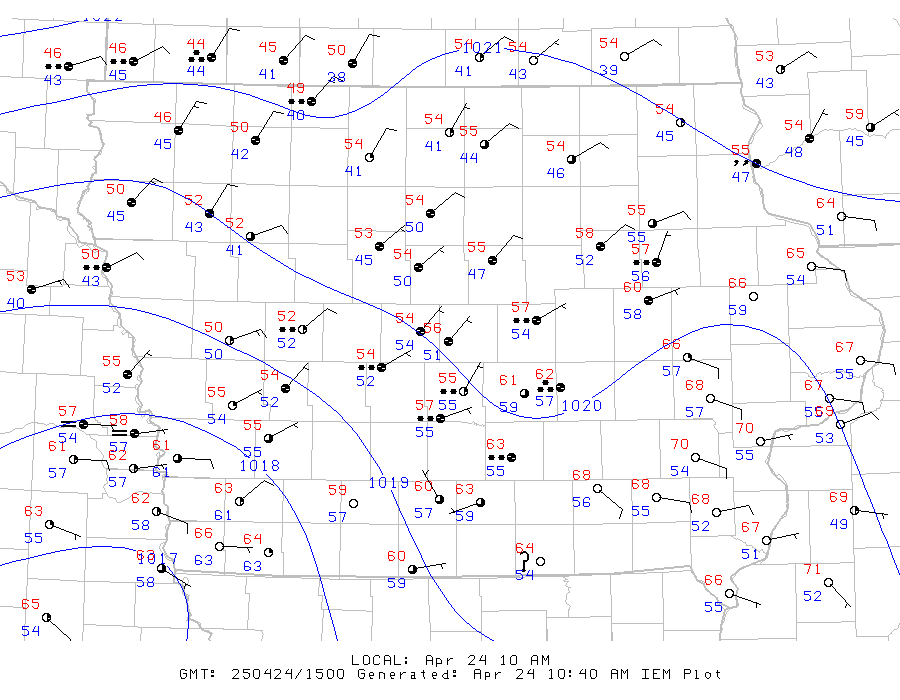 The IEM combines data from participating networks into products like maps shown above and web applications to analyze the data.