The Iowa Environmental Mesonet (IEM) collects environmental data from cooperating members with observing networks. The data are stored and made available on this website.
IEM Daily Feature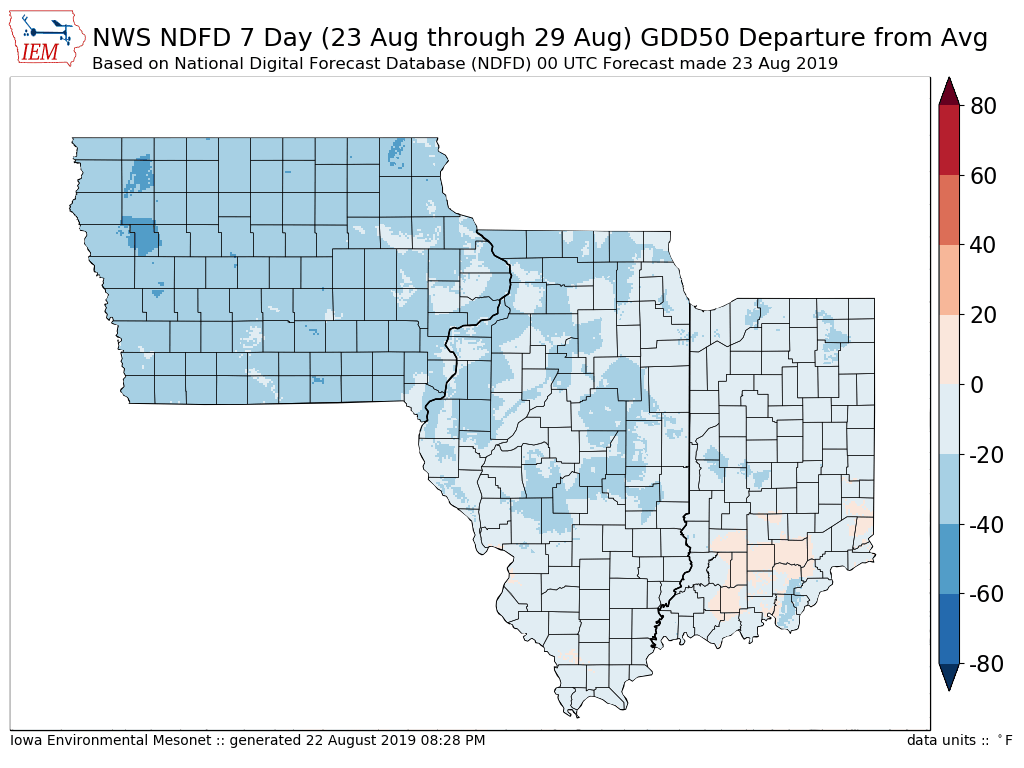 Below Ave Upcoming GDDs
Posted: 23 Aug 2019 05:35 AM, Views: 548
A wet spring and late planting of most agricultural crops in the state already have crop development running behind average by a week or more. The forecast for the upcoming week looks rather cool and the featured chart presents departure from long term average of accumulated growing degree days based on NWS forecast daily high and low temperatures from the National Digital Forecast Database. Except some portions of southern Indiana, the entire domain is indicated with below average accumulation with the largest departures found in west central Iowa. The growing concern is that an early frost in September could be trouble for crops yet to reach maturity. At this point, such an event does not appear likely at least through the first week of September.
Previous Years' Features
Leon IA 2 Bridge Deck, IA Webcam: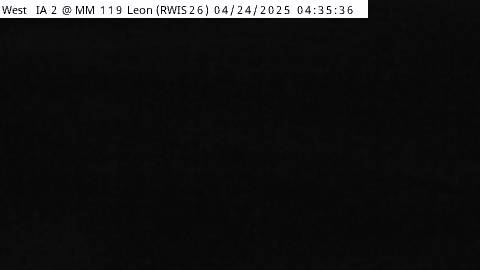 View other webcams
News Items

Current Website Performance:
Bandwidth: 8.6 MB/s
Requests/Second: 2,263
Soil Temperatures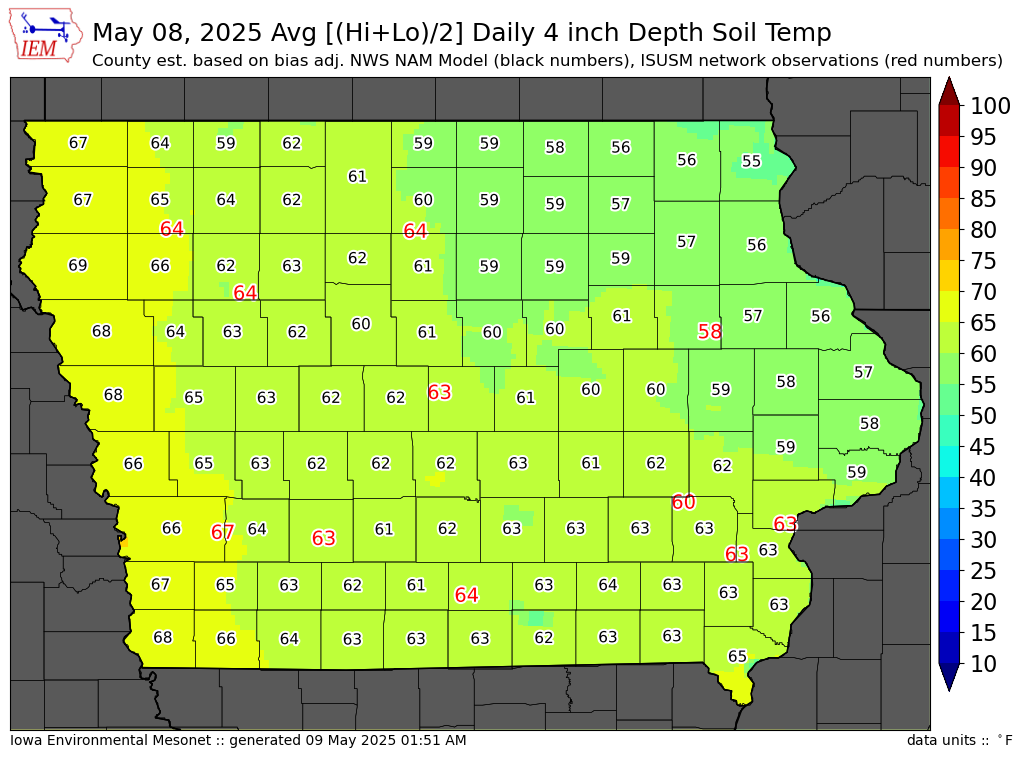 Data from the Iowa State Soil Moisture Network is found on this website and daily soil temperature averages are used to produce the highlighted analysis.
Precipitation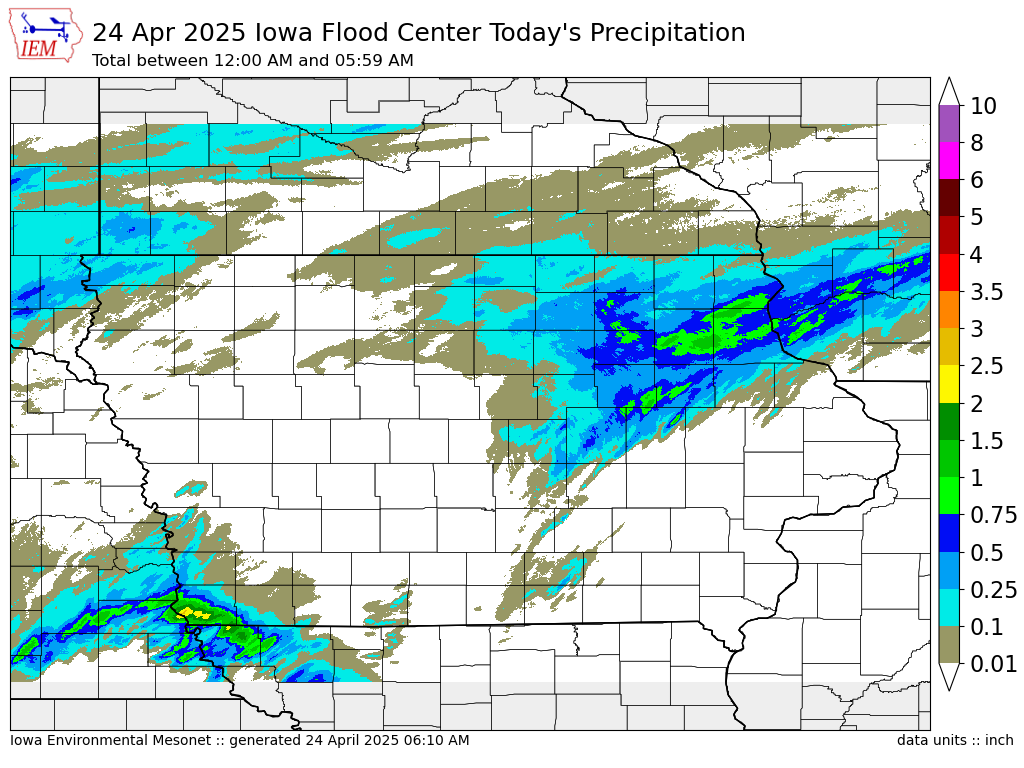 Besides point observations of precipitation, the IEM also processes gridded rainfall products made available by NOAA. This information is archived and made available in GIS ready formats.
Current Data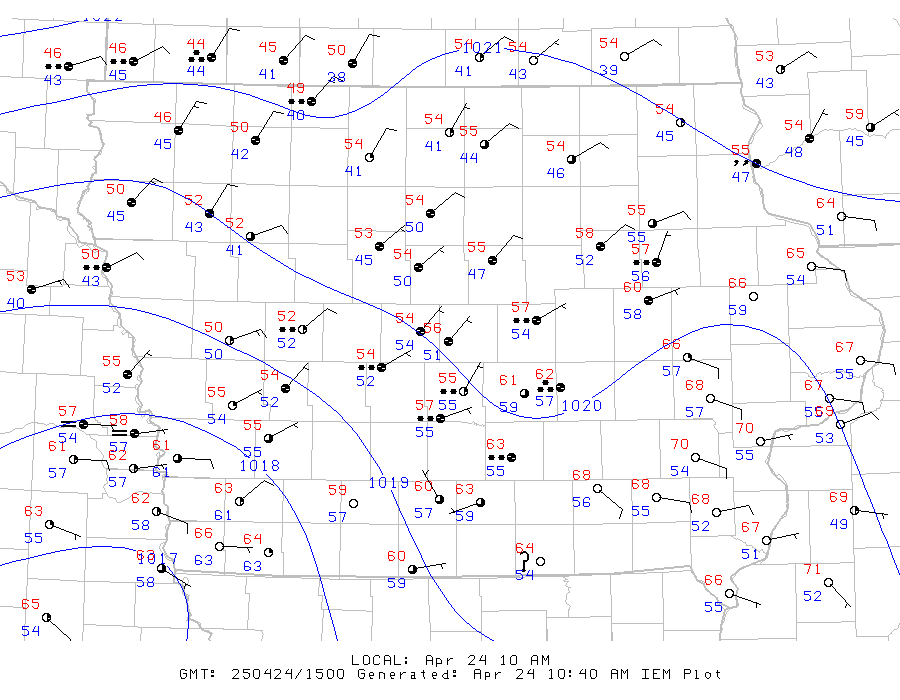 The IEM combines data from participating networks into products like maps shown above and web applications to analyze the data.