The Iowa Environmental Mesonet (IEM) collects environmental data from cooperating members with observing networks. The data are stored and made available on this website.
IEM Daily Feature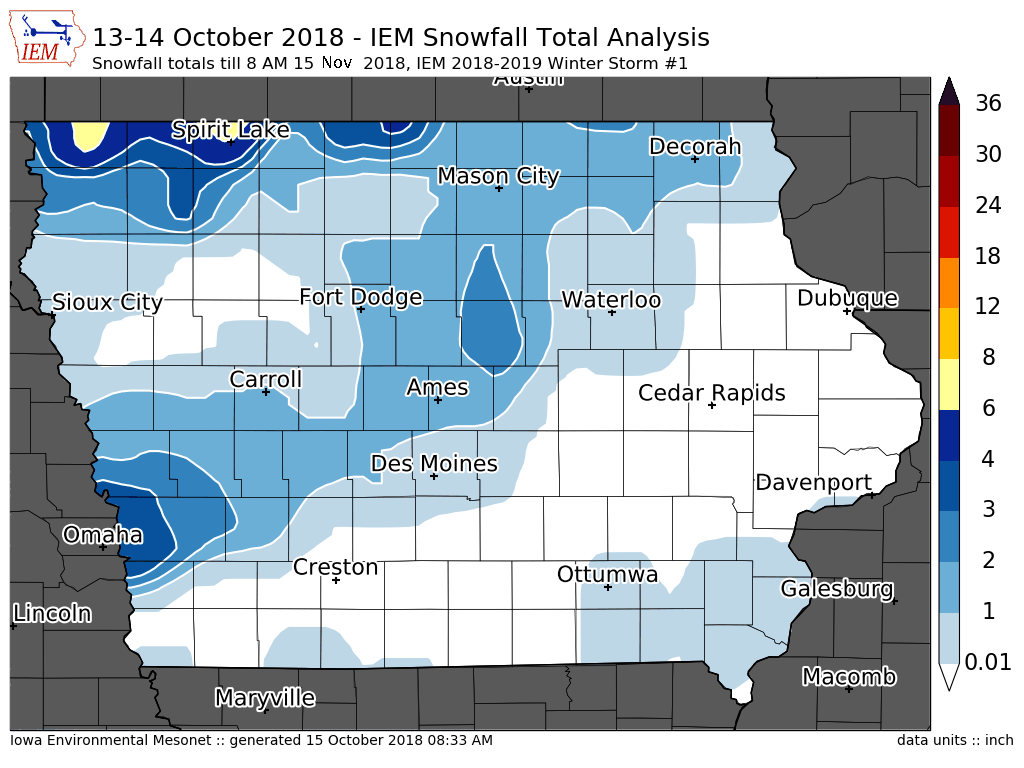 '18-'19 Winter Storm #1
Posted: 15 Oct 2018 07:55 AM, Views: 245
Tags:
winter1819
Well, here we are, the middle of October and already accumulating our first snowfall of the season. This event comes painfully early after a very snowy April making for one of the shortest periods between the last spring snowfall and first fall snowfall. The largest snowfall totals were isolated to far northwestern Iowa and near Omaha. This snow won't last long as soils are still rather warm and sunshine is expected today. Considering that our average high temperatures should be near 60 degrees, this current weather is not typical for mid October!
Previous Years' Features
Worth County I 35 Sensor, IA Webcam: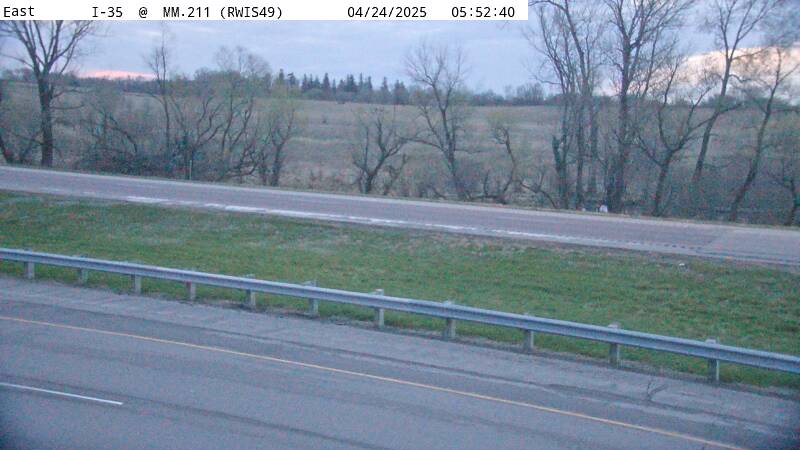 View other webcams
News Items

Current Website Performance:
Bandwidth: 14.6 MB/s
Requests/Second: 2,301
Soil Temperatures
Data from the Iowa State Soil Moisture Network is found on this website and daily soil temperature averages are used to produce the highlighted analysis.
Precipitation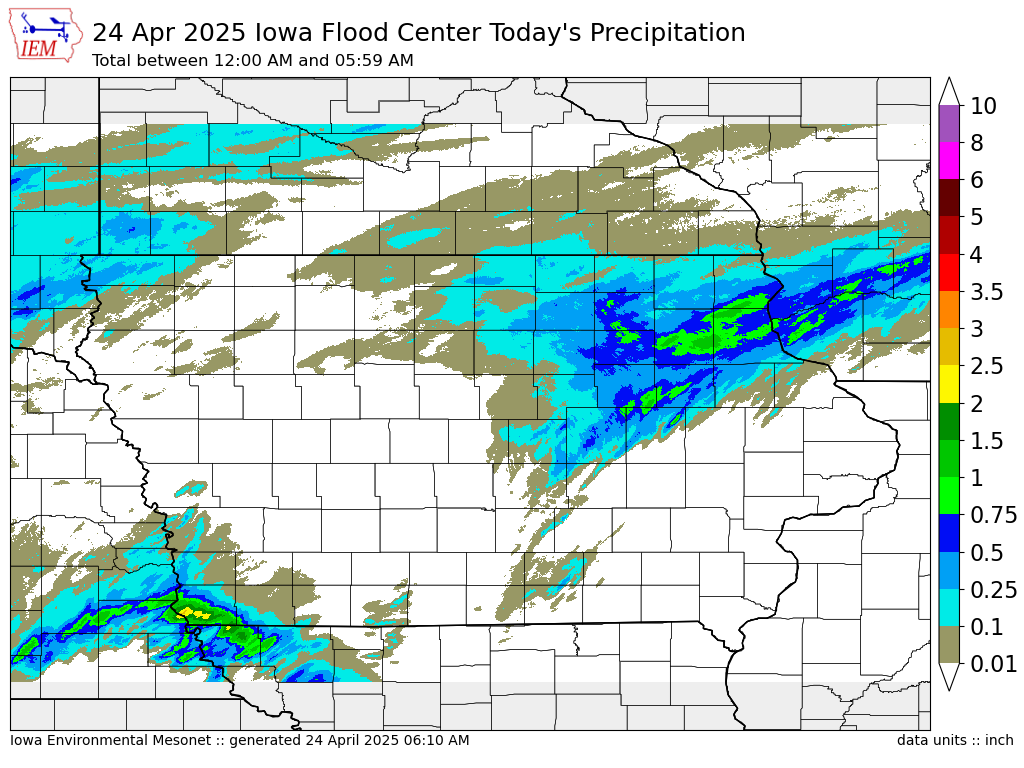 Besides point observations of precipitation, the IEM also processes gridded rainfall products made available by NOAA. This information is archived and made available in GIS ready formats.
Current Data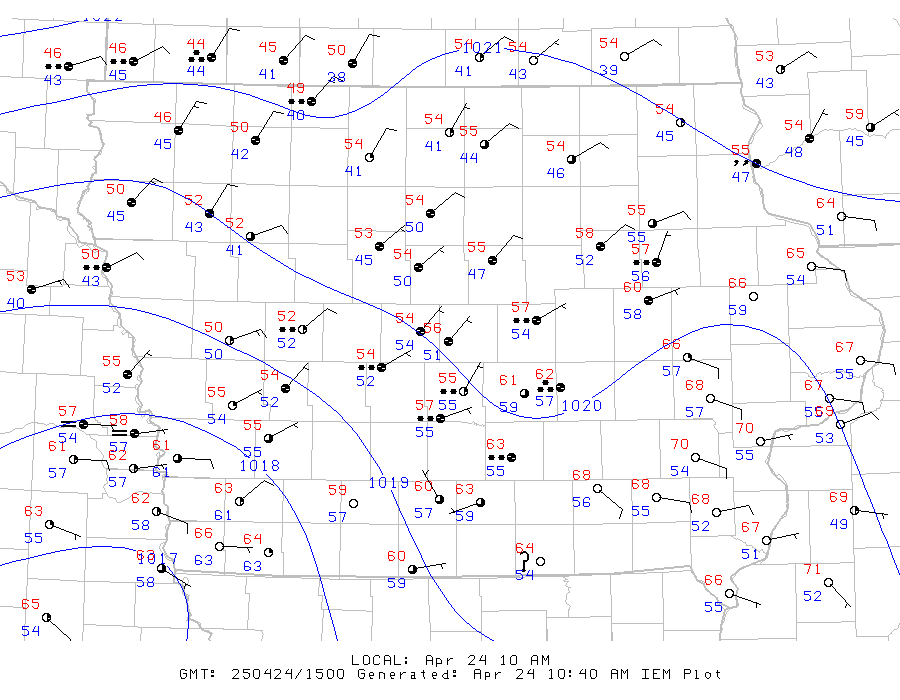 The IEM combines data from participating networks into products like maps shown above and web applications to analyze the data.