The Iowa Environmental Mesonet (IEM) collects environmental data from cooperating members with observing networks. The data are stored and made available on this website.
IEM Daily Feature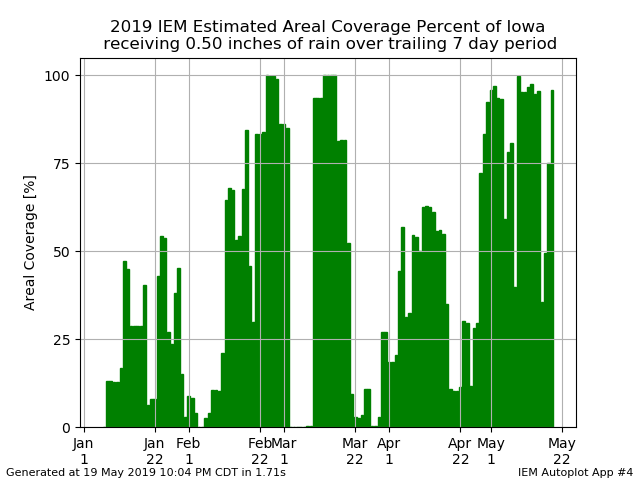 Half Inch over Seven Days
Posted: 20 May 2019 05:33 AM, Views: 533
The wet and chilly weather mostly dominated this past weekend again adding to the general misery that has been May in Iowa this year. The featured chart presents a daily estimate of the portion of Iowa that had received at least a half inch of precipitation over the trailing seven days. The May depiction is rather solid green indicating that the drier areas have been limited so far this season. The comparison with the end of April is noticeable, but this plot does not take into account cold soil temperatures when attempting to apply toward agricultural crop planting suitability.
Previous Years' Features
Decorah IA 9 EB, IA Webcam: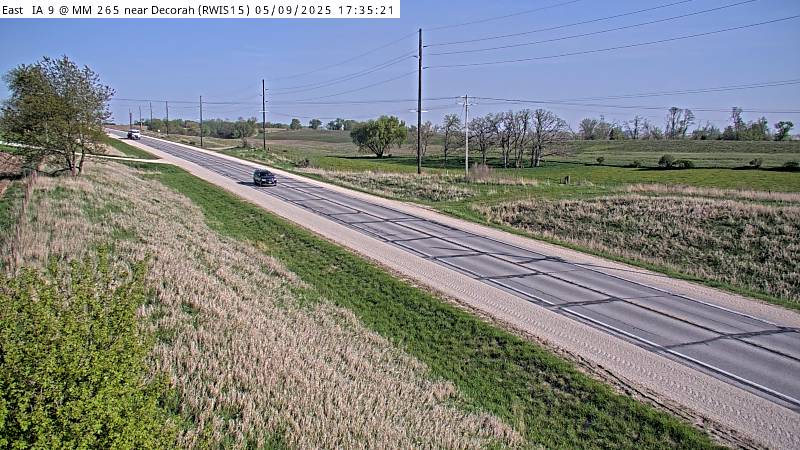 View other webcams
News Items

Current Website Performance:
Bandwidth: 10.2 MB/s
Requests/Second: 1,300
Soil Temperatures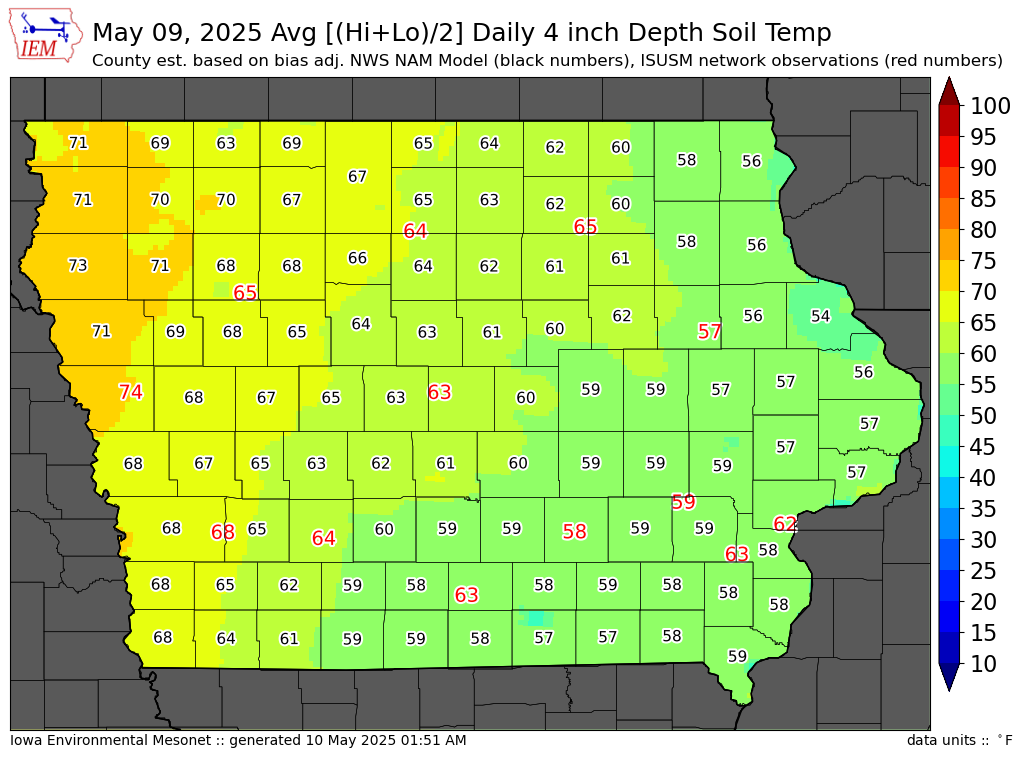 Data from the Iowa State Soil Moisture Network is found on this website and daily soil temperature averages are used to produce the highlighted analysis.
Precipitation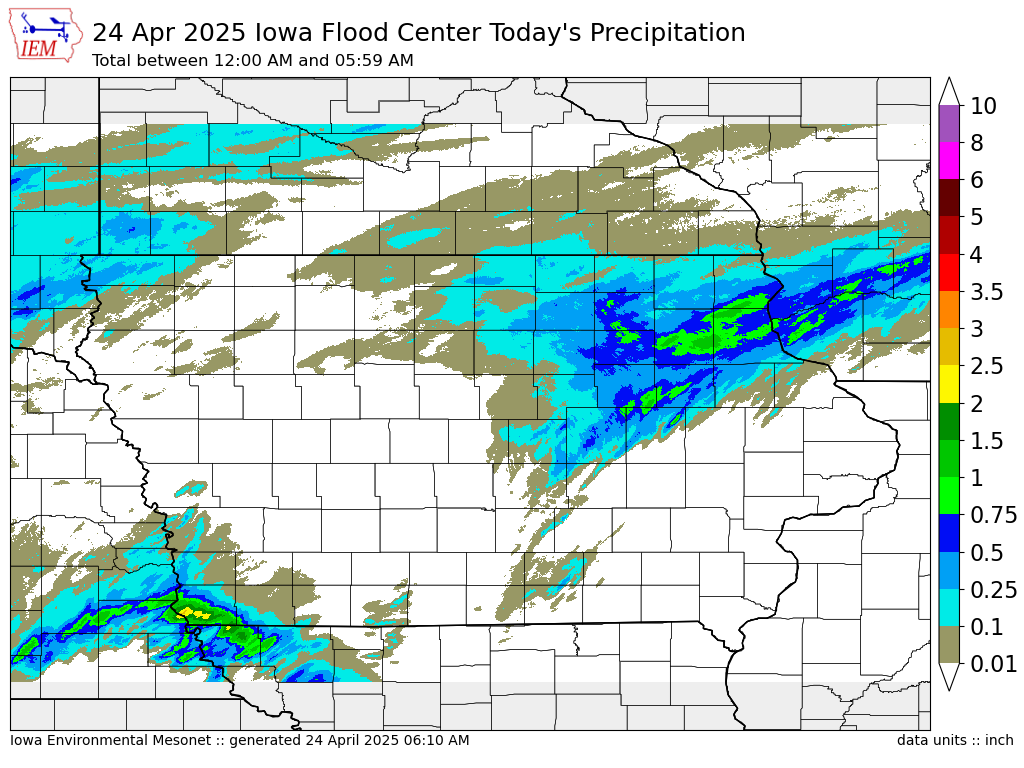 Besides point observations of precipitation, the IEM also processes gridded rainfall products made available by NOAA. This information is archived and made available in GIS ready formats.
Current Data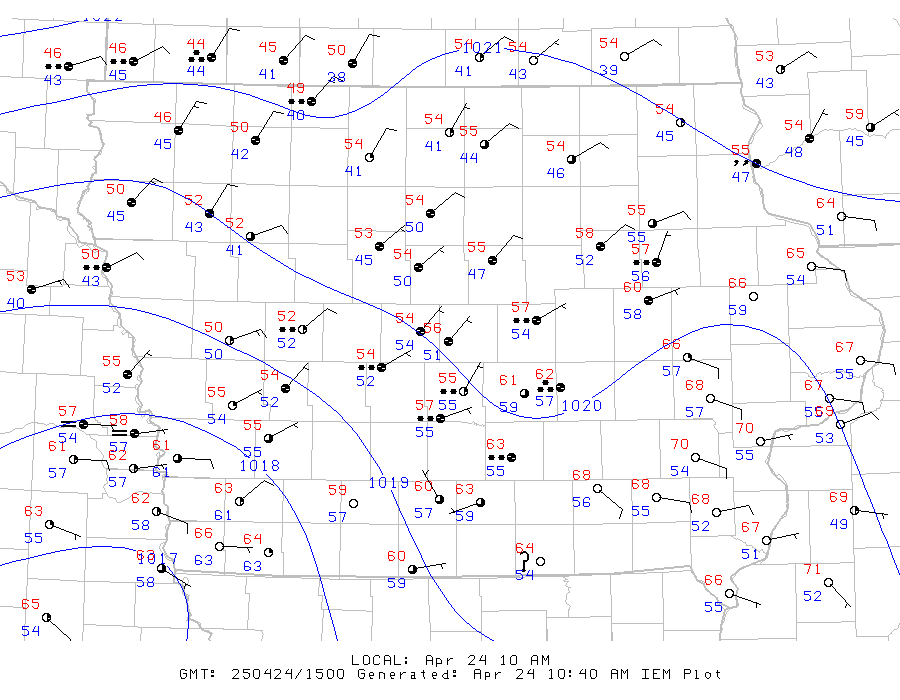 The IEM combines data from participating networks into products like maps shown above and web applications to analyze the data.