The Iowa Environmental Mesonet (IEM) collects environmental data from cooperating members with observing networks. The data are stored and made available on this website.
IEM Daily Feature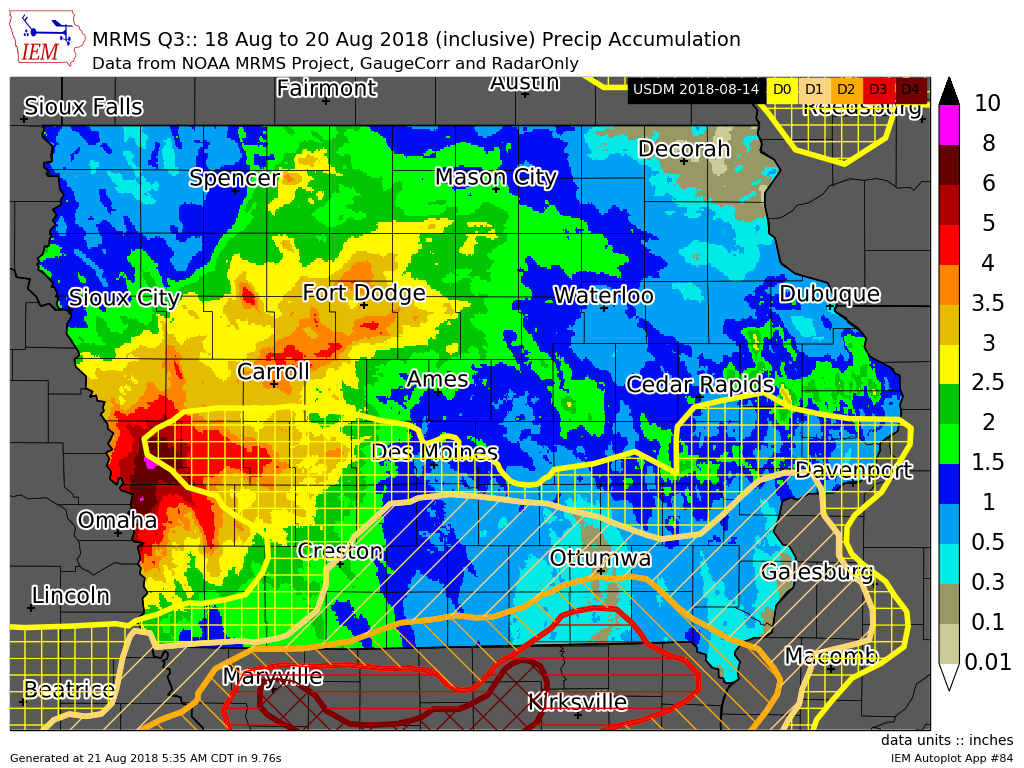 Another Big August Rainfall
Posted: 21 Aug 2018 05:37 AM, Views: 504
Another big rainfall event this August impacted the state with the featured map depicting rainfall estimates since Saturday and the US Drought Monitor overlain. Just to our west, Omaha, NE nearly set its one-day rainfall record with a total over six inches on Monday. Some portions of extreme southern Iowa again missed out on the most significant rains, but some recently dry areas picked up needed rain. The expansion of drought coverage that was done last week will likely be mostly reverted this week. The worst off areas for drought near and south of Ottumwa really missed out again.
Previous Years' Features
Colfax I-80 WB, IA Webcam: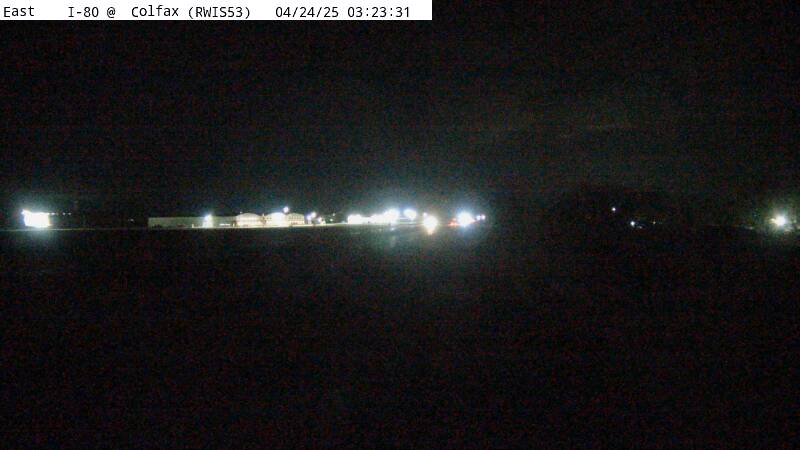 View other webcams
News Items

Current Website Performance:
Bandwidth: 22.5 MB/s
Requests/Second: 4,489
Soil Temperatures
Data from the Iowa State Soil Moisture Network is found on this website and daily soil temperature averages are used to produce the highlighted analysis.
Precipitation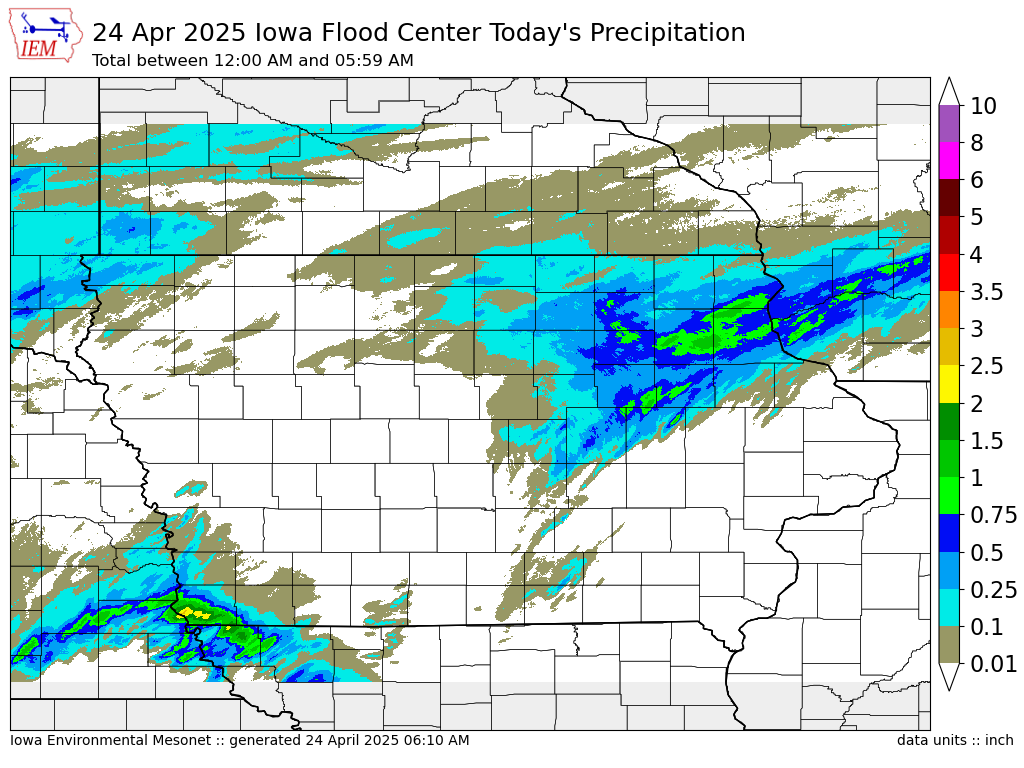 Besides point observations of precipitation, the IEM also processes gridded rainfall products made available by NOAA. This information is archived and made available in GIS ready formats.
Current Data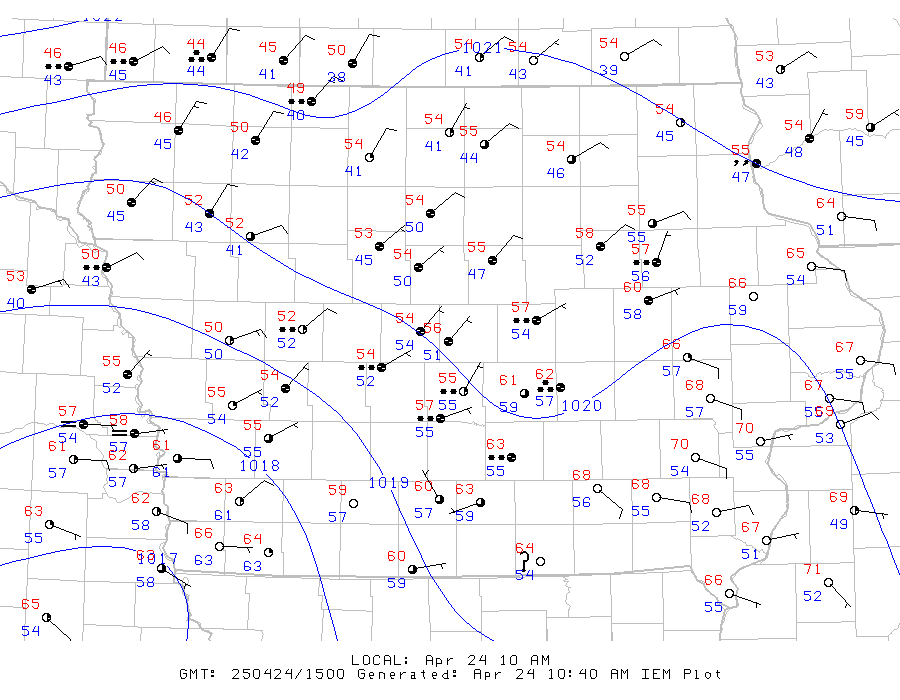 The IEM combines data from participating networks into products like maps shown above and web applications to analyze the data.