The Iowa Environmental Mesonet (IEM) collects environmental data from cooperating members with observing networks. The data are stored and made available on this website.
IEM Daily Feature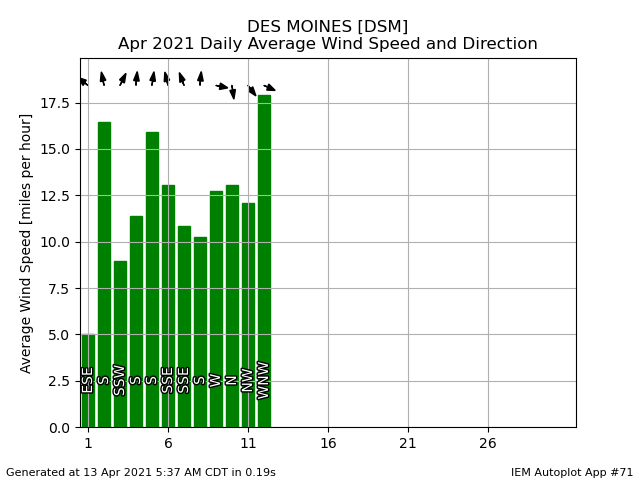 Windy April
Posted: 13 Apr 2021 05:42 AM, Views: 433
April is the windiest month on average for Iowa and this April is living up to that standard. The featured chart presents daily averaged wind speeds for Des Moines along with the vector averaged wind direction. The average wind direction tells the story of this month with dominate southerlies over the first week or so followed by more northerly component days. While not presented on this chart, that difference in direction is a strong indication of the difference in air temperature we have seen over these two periods. Breezy conditions are expected again today and on Wednesday.
Previous Years' Features
Mount Vernon, IA Webcam:
View other webcams
News Items

Current Website Performance:
Bandwidth: 10.0 MB/s
Requests/Second: 1,807
Soil Temperatures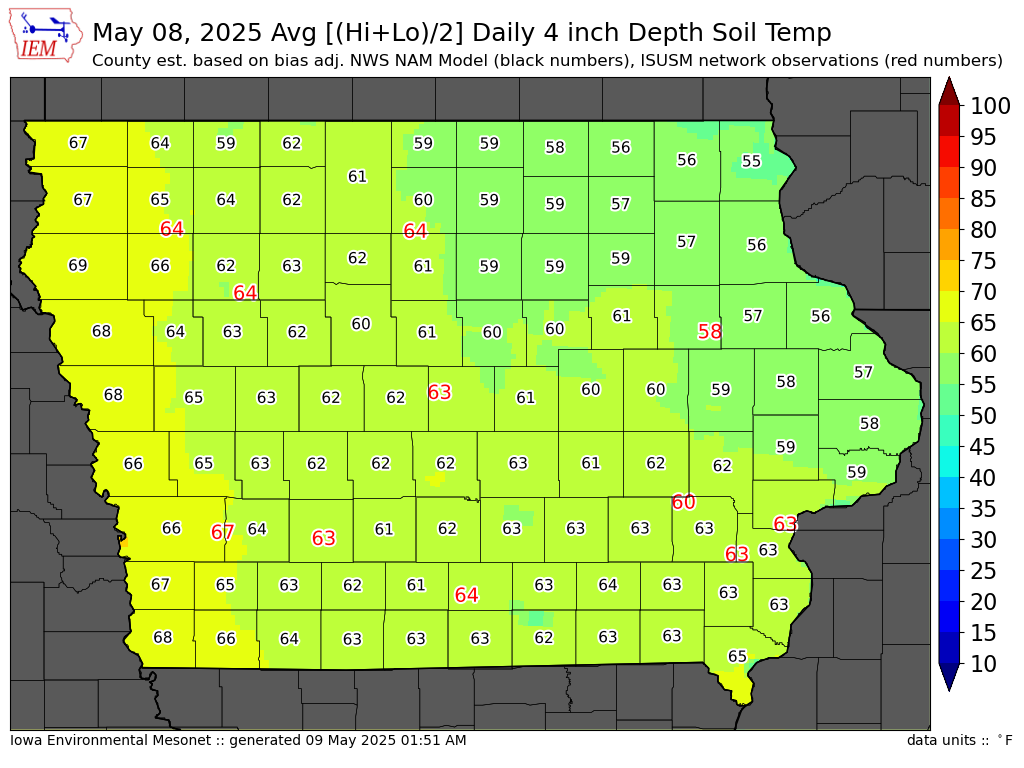 Data from the Iowa State Soil Moisture Network is found on this website and daily soil temperature averages are used to produce the highlighted analysis.
Precipitation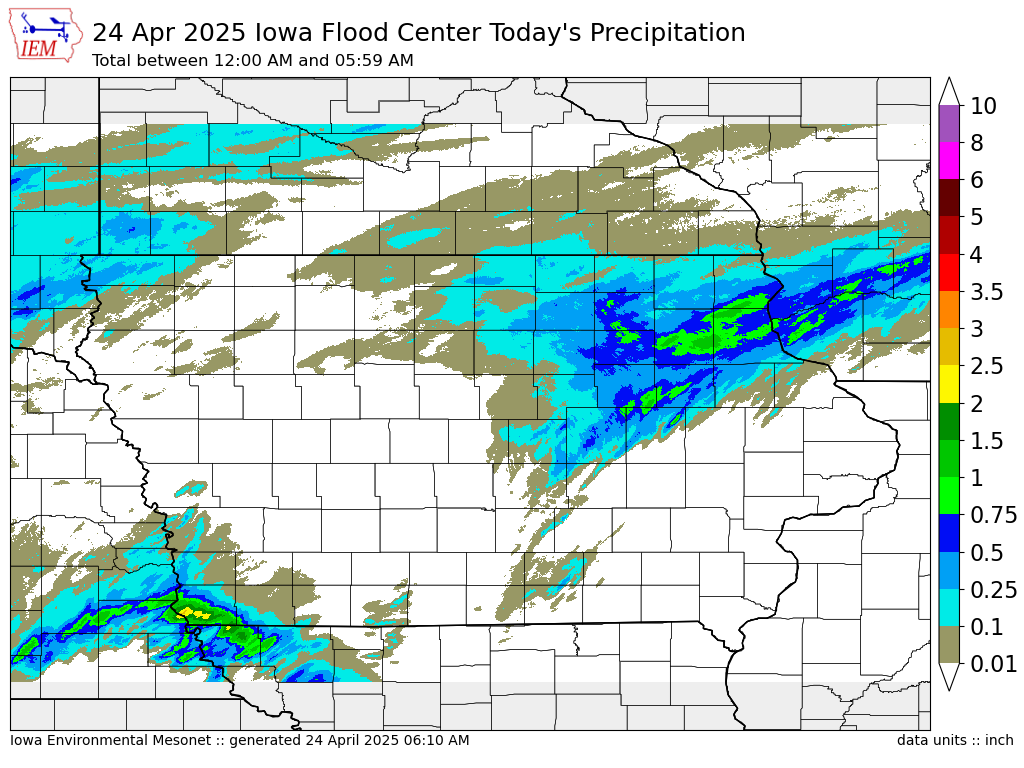 Besides point observations of precipitation, the IEM also processes gridded rainfall products made available by NOAA. This information is archived and made available in GIS ready formats.
Current Data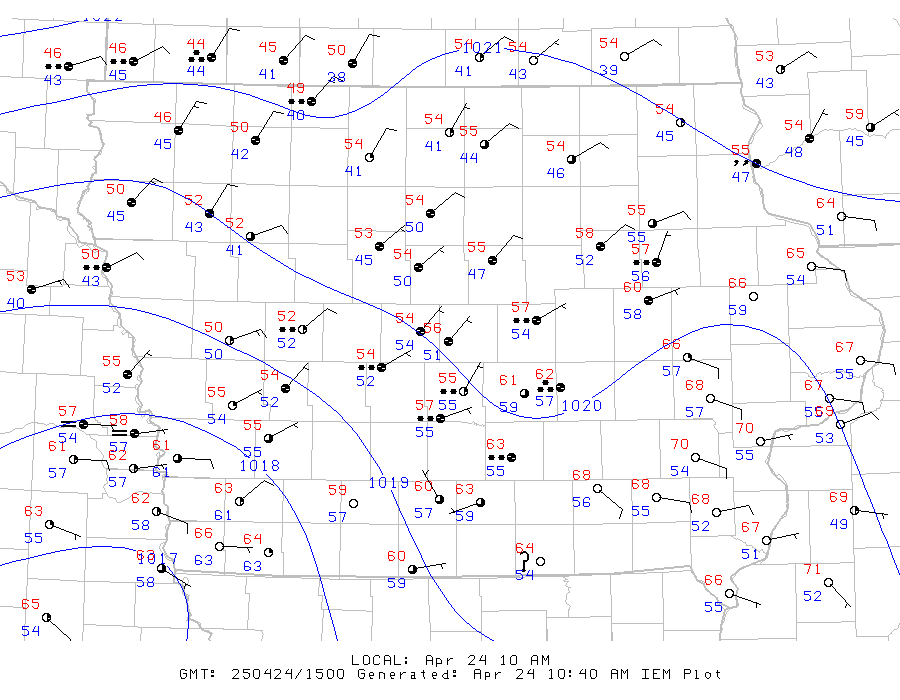 The IEM combines data from participating networks into products like maps shown above and web applications to analyze the data.