The Iowa Environmental Mesonet (IEM) collects environmental data from cooperating members with observing networks. The data are stored and made available on this website.
IEM Daily Feature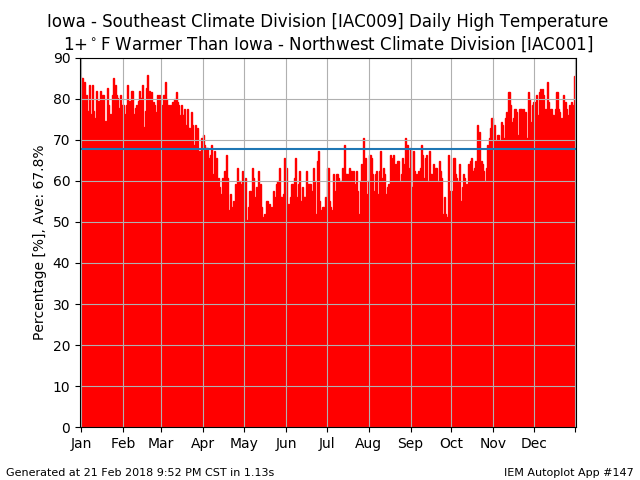 Southeast vs Northwest Iowa
Posted: 22 Feb 2018 05:32 AM, Views: 205
While temperatures were below freezing for all of Iowa on Wednesday, the warmest locations were found in southeastern Iowa. For the sake of comparison, how often is the daily high temperature for southeastern Iowa warmer than northwestern Iowa? Using the climate district averaged values for this question, the featured chart presents the daily frequencies of having the high temperature one degree warmer for southeast vs northwest. The overall average is shown and frequency for February is about 80% or four out of every five days! While this frequency does drop during the summer months, the value is never shown to be less than 50%.
Previous Years' Features
NWS Snowfall Reports: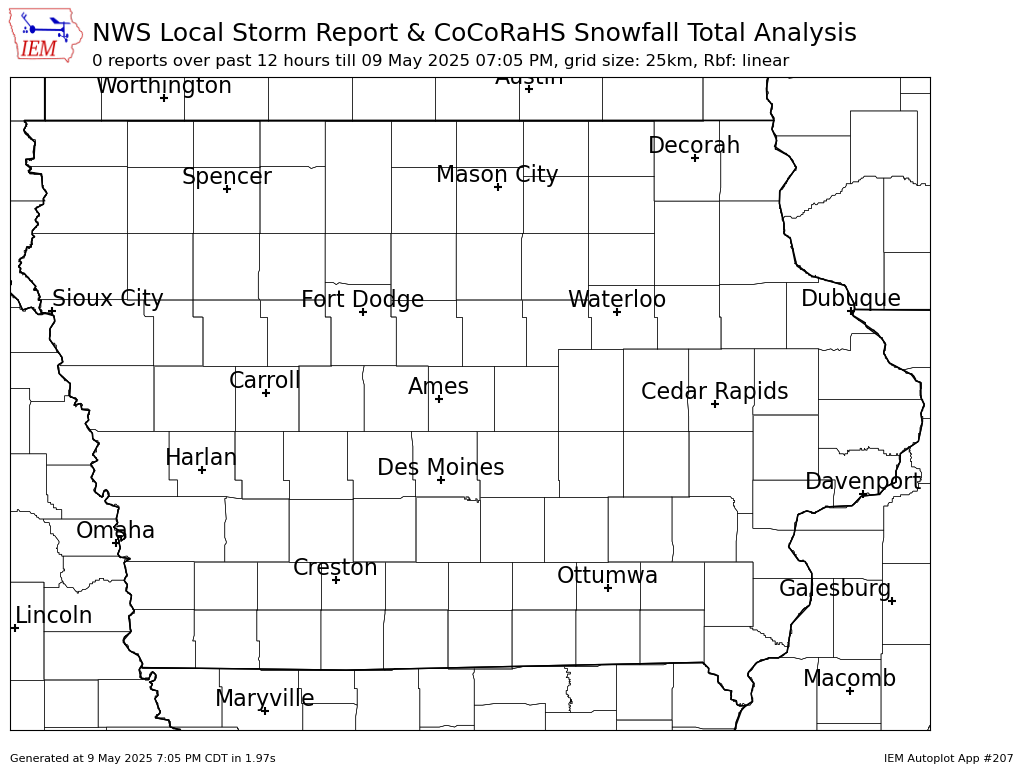 View Snowfall Reports on Map
Anamosa (Hwy 151) West, IA Webcam:
View other webcams
News Items

Current Website Performance:
Bandwidth: 14.3 MB/s
Requests/Second: 1,745
RADAR Products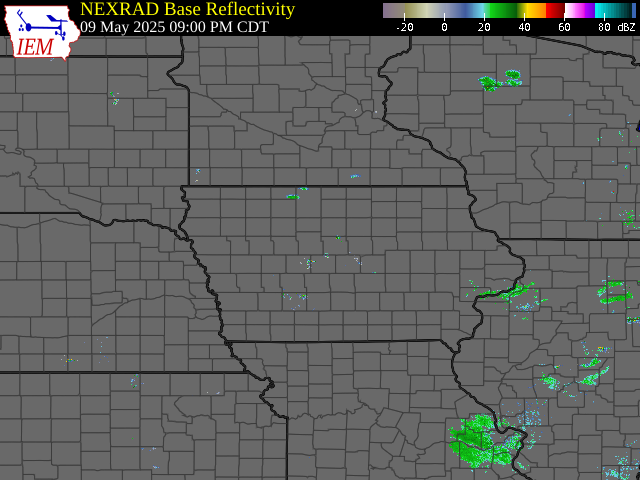 The IEM processes National Weather Service NEXRAD information in real-time to produce and archive many products. This includes a generated composite produced every five minutes dating back to 1995!
Precipitation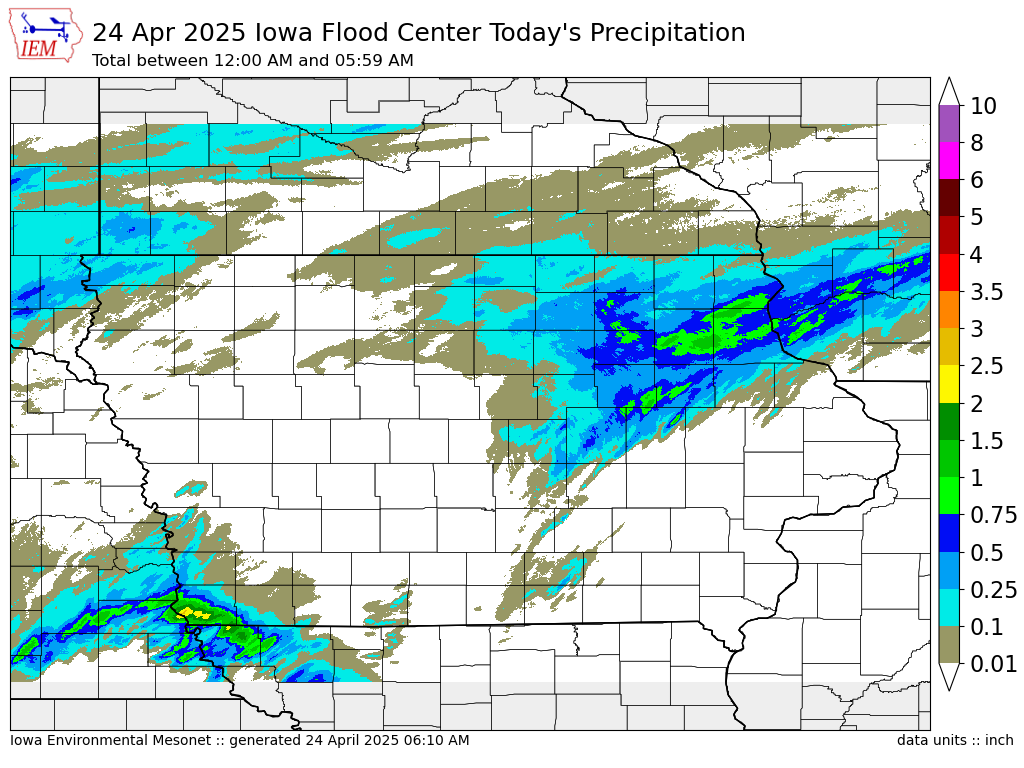 Besides point observations of precipitation, the IEM also processes gridded rainfall products made available by NOAA. This information is archived and made available in GIS ready formats.
Current Data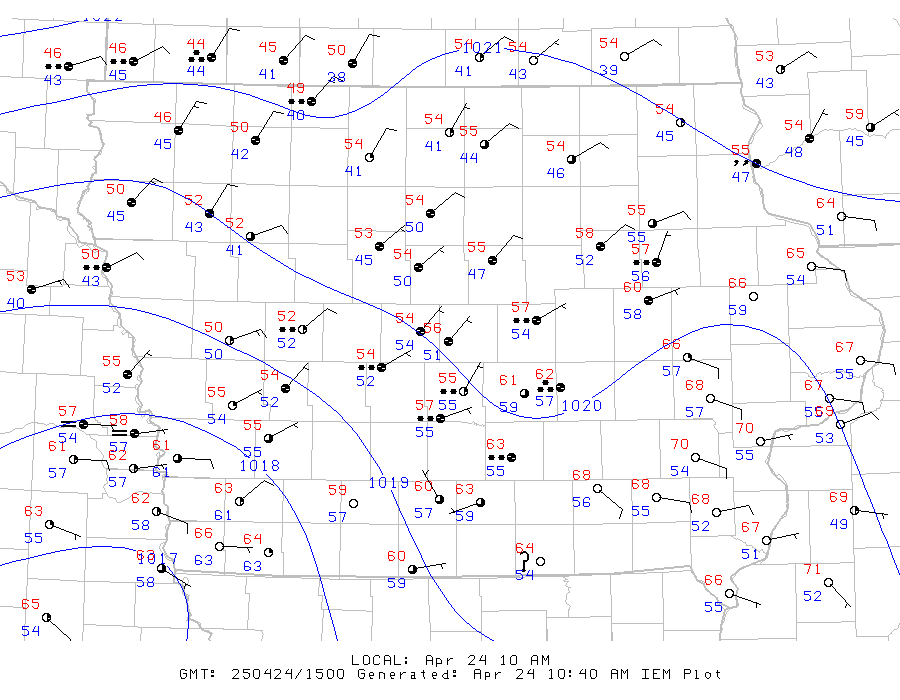 The IEM combines data from participating networks into products like maps shown above and web applications to analyze the data.