The Iowa Environmental Mesonet (IEM) collects environmental data from cooperating members with observing networks. The data are stored and made available on this website.
IEM Daily Feature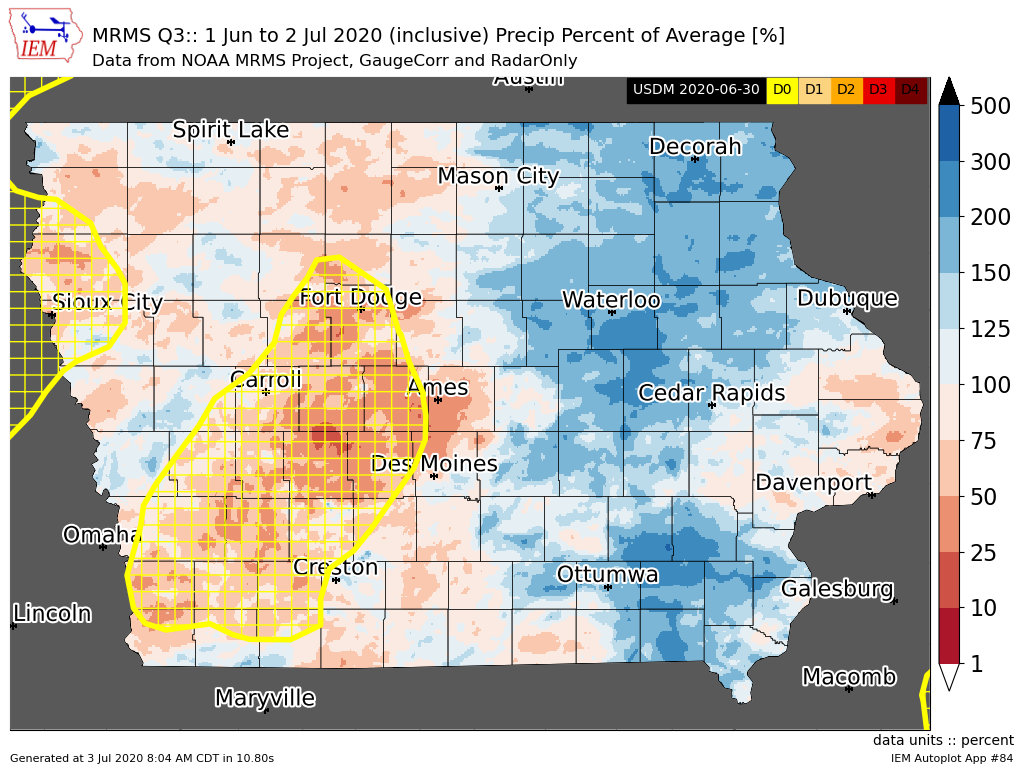 Wet and Dry Areas
Posted: 03 Jul 2020 08:12 AM, Views: 188
Tags:
usdm
The just released US Drought Monitor continues to paint a dry picture over western Iowa with a considerable portion of that area analyzed in "D0" drought status. The featured map presents the combination of the current drought monitor and the past 30+ days precipitation departure. The Drought Monitor blends a number of short and long term indicators along with reported impacts to produce the analysis, so there is no one-to-one relationship with the map shown. The drought situation continues to be of concern as warmer weather, developing crops with increased water demand, and continued lack of considerable rain in the forecast look to degrade the drought situation further over the coming weeks.
Previous Years' Features
De Soto (I-80/US 169), IA Webcam: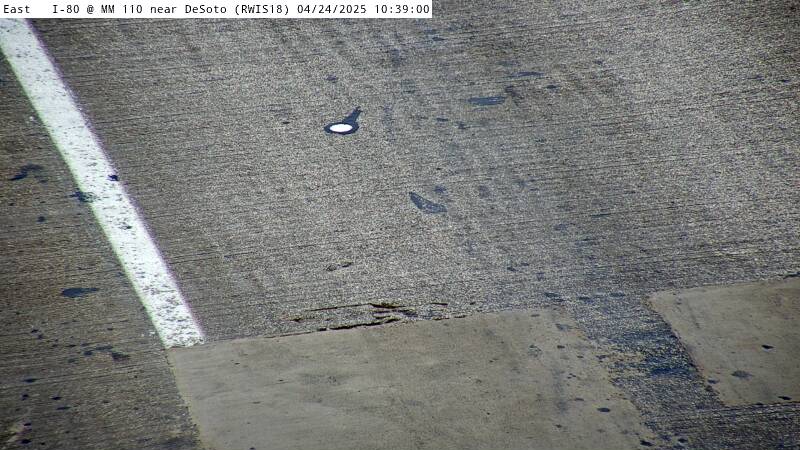 View other webcams
News Items

Current Website Performance:
Bandwidth: 13.6 MB/s
Requests/Second: 2,991
Soil Temperatures
Data from the Iowa State Soil Moisture Network is found on this website and daily soil temperature averages are used to produce the highlighted analysis.
Precipitation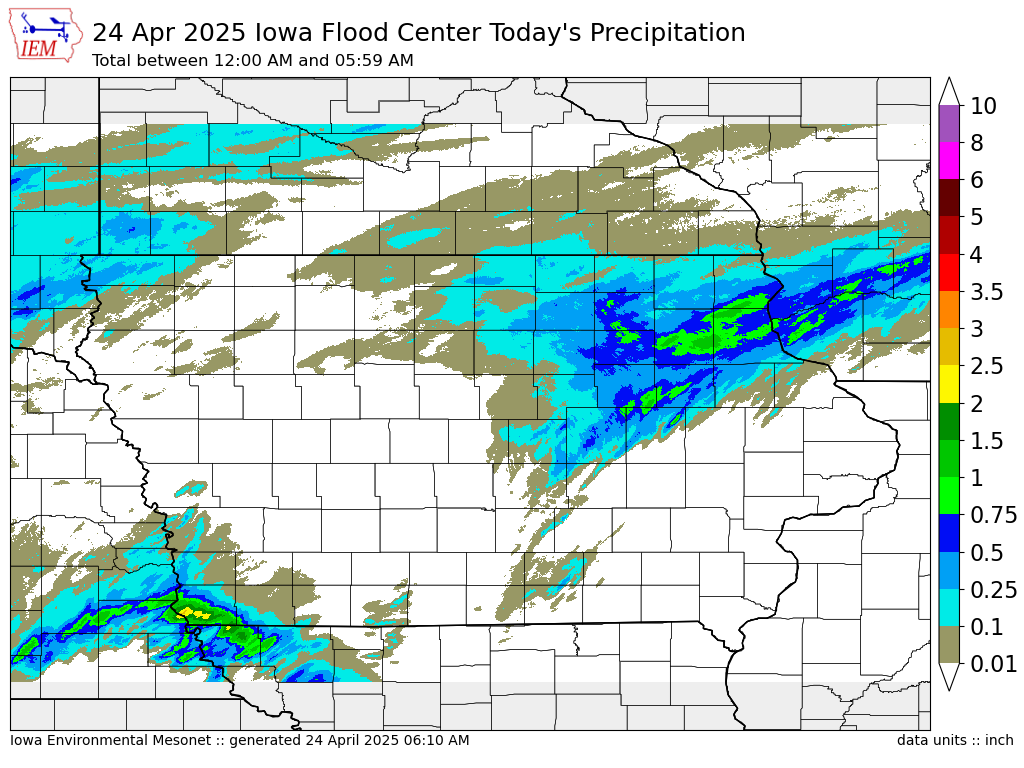 Besides point observations of precipitation, the IEM also processes gridded rainfall products made available by NOAA. This information is archived and made available in GIS ready formats.
Current Data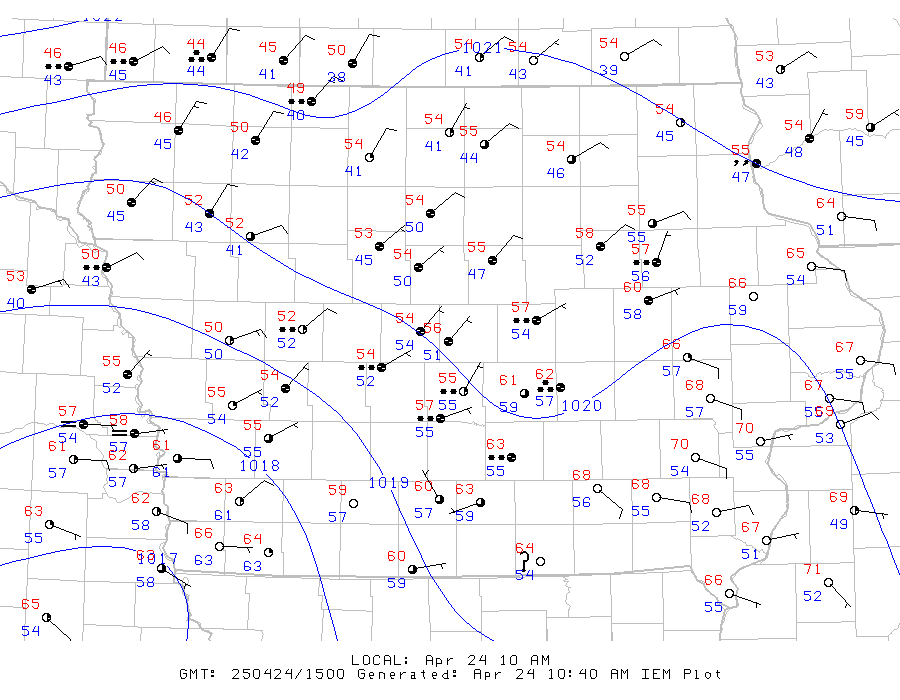 The IEM combines data from participating networks into products like maps shown above and web applications to analyze the data.