Iowa Environmental Mesonet Daily Bulletin for 19 August 2017
News
---

Title: Current Eclipse Sky Coverage Forecast
Date: 18 Aug 10:17 AM
Author: Daryl Herzmann
link

Here are plots that will update hourly with the most current NWS forecasted sky coverage for 1 PM CDT on Monday.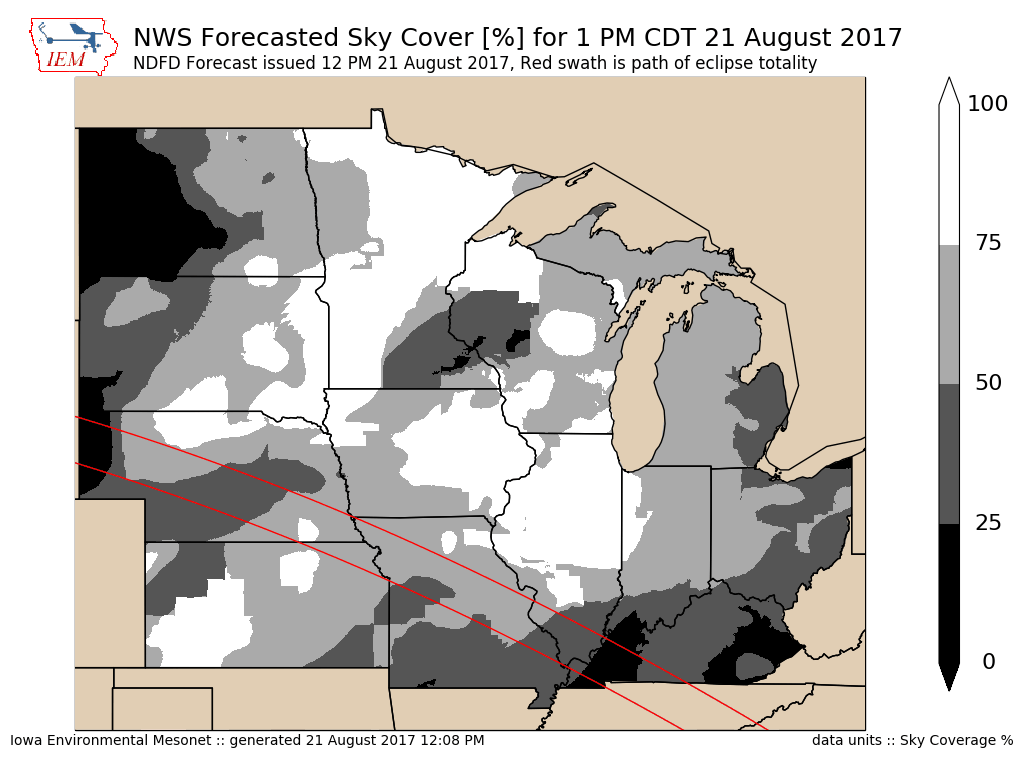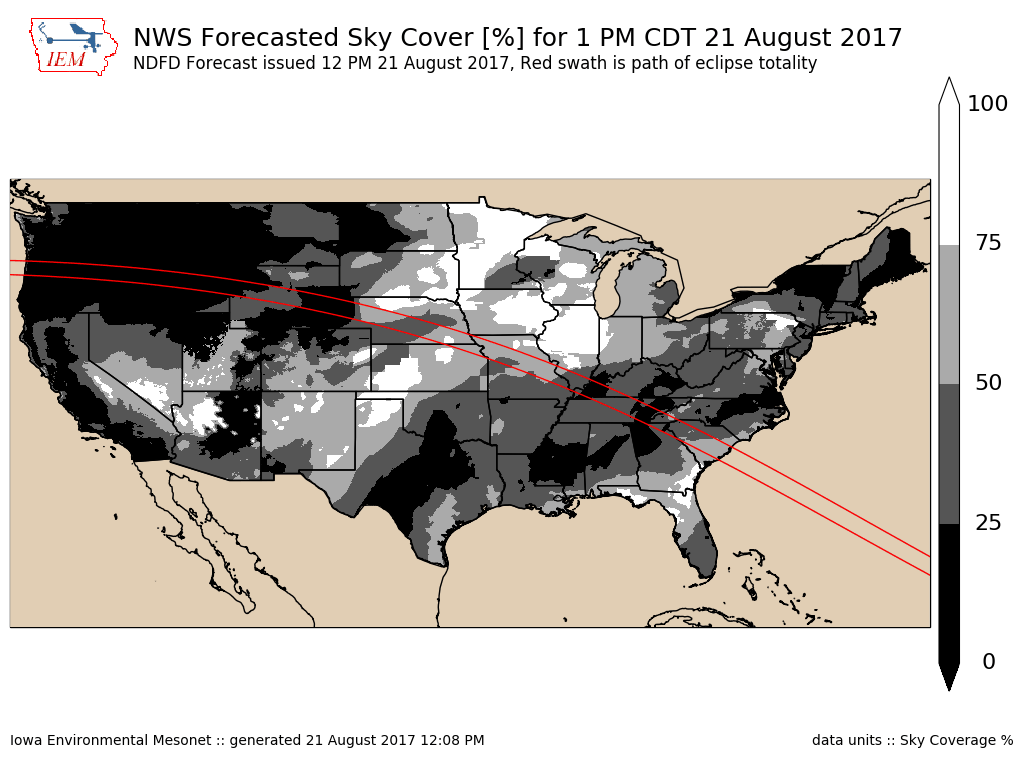 IEM Code Development on Github
Daily Feature
Eclipse Sky Coverage Forecast
Date: 18 Aug 05:34 AM
Votes: Good: 7 Bad: 1 Abstain: 0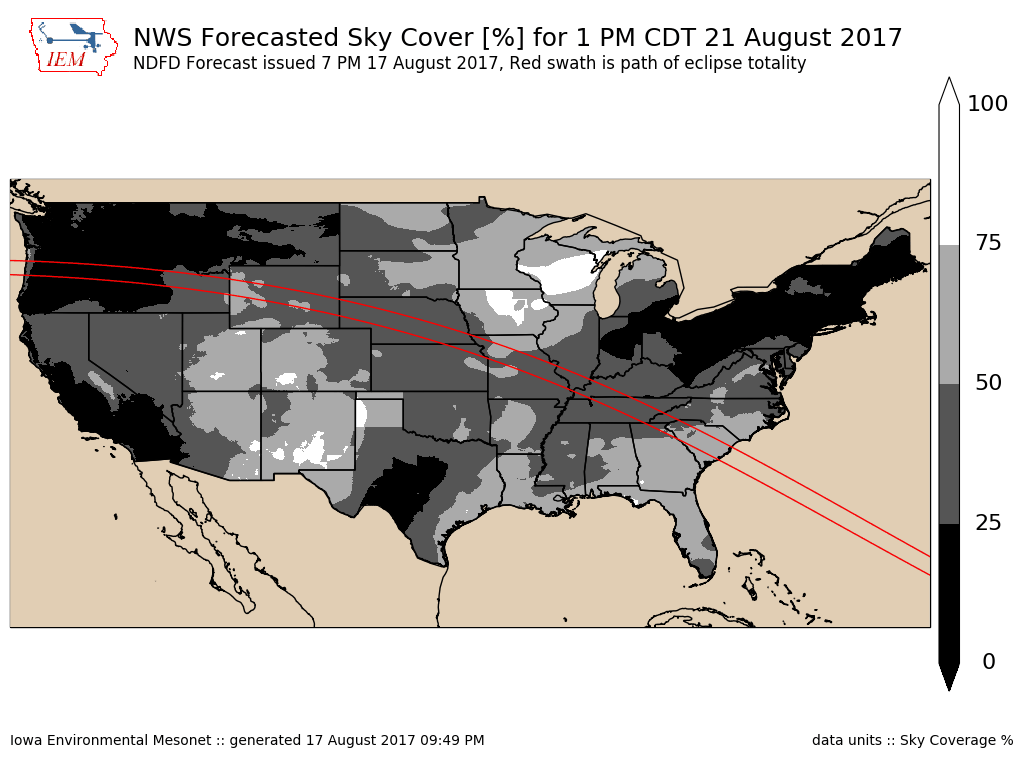 There is great excitement for the full solar eclipse that will transverse the entire CONUS on Monday. The featured map presents a recent NWS forecast of sky coverage at 1 PM CDT on Monday and the path of eclipse totality. For this chart, the darker areas represent locations with fewer clouds forecasted. At this point, the best eclipse viewing would appear to be over the northwestern US. If you are looking for somewhere closer to drive from Iowa, Nebraska appears to be a better bet at this time. Suffice it to say, there has never been this much interest nor forecaster attention given to a sky coverage forecast!
NWS Watch/Warning Summary for 12 AM 18 Aug 2017 - 12 AM 19 Aug 2017 CDT
Summary
By WFO
Watches
Type
US
IA
ARX
DVN
DMX
OAX
FSD
US
Tornado
8
4
0
0
0
0
7
0
Svr Tstorm
107
6
0
1
5
0
11
2
Flash Flood
14
0
0
0
0
0
0
---
ARX = LaCrosse, WI DVN = Davenport, IA DMX = Des Moines, IA OAX = Omaha, NE FSD = Sioux Falls, SD
IEM Cow Report
SVR+TOR Warnings Issued: 113 Verified: 53  [46.9 %]
Reduction of Size Versus County Based     [71.2 %]
Average Perimeter Ratio                   [19.0 %]
Percentage of Warned Area Verified (15km) [19.7 %]
Average Storm Based Warning Size          [1382 sq km]
Probability of Detection(higher is better)[0.88]
False Alarm Ratio (lower is better)       [0.53]
Critical Success Index (higher is better) [0.44]