The Iowa Environmental Mesonet (IEM) collects environmental data from cooperating members with observing networks. The data are stored and made available on this website.
IEM Daily Feature

October Precip and Snow
Posted: 16 Oct 2018 05:33 AM, Views: 169
Tags:
oct
Getting a bit of snowfall during October is not all that uncommon as shown by the featured chart comparing October snowfall totals with total precipitation for Des Moines. Of course, getting snowfall this early in October is a bit rare and we are already well above average for precipitation amount for the month. The long term average snowfall is just 3 tenths of an inch, so hopefully we stay below average for the rest of the month! The current forecast looks dry for at least the coming week, which is much needed to help farmers again make some progress with the harvest.
Previous Years' Features
Tama Hwy 21, IA Webcam:
View other webcams
News Items

Current Website Performance:
Bandwidth: 11.3 MB/s
Requests/Second: 2,039
Soil Temperatures
Data from the Iowa State Soil Moisture Network is found on this website and daily soil temperature averages are used to produce the highlighted analysis.
Precipitation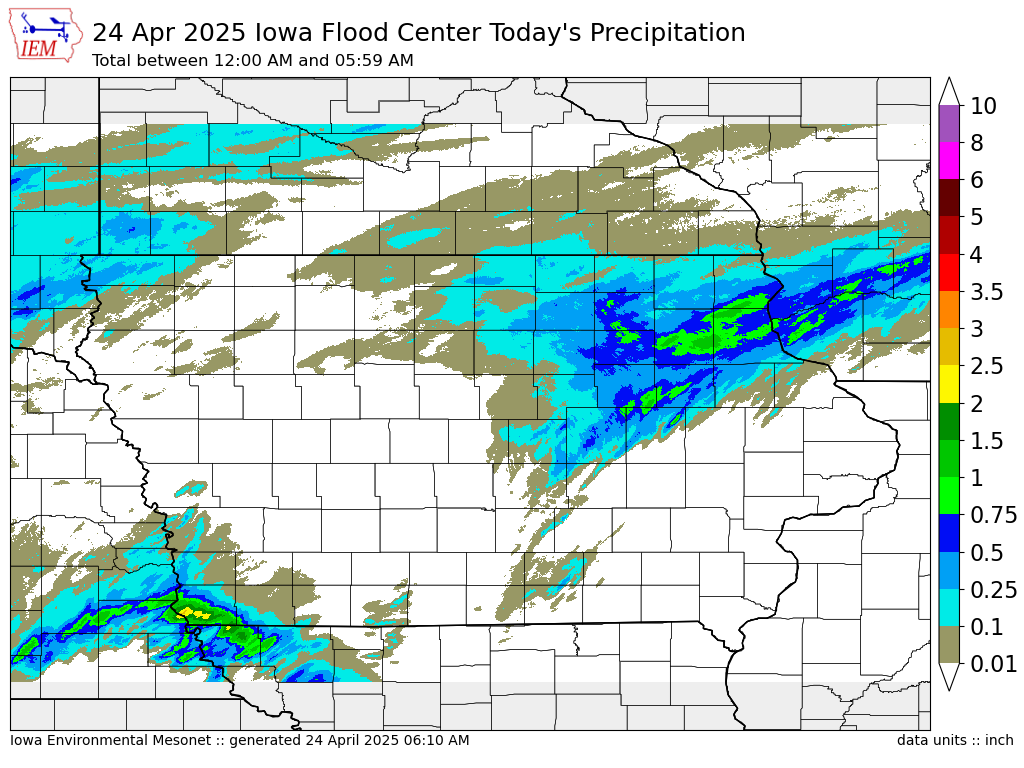 Besides point observations of precipitation, the IEM also processes gridded rainfall products made available by NOAA. This information is archived and made available in GIS ready formats.
Current Data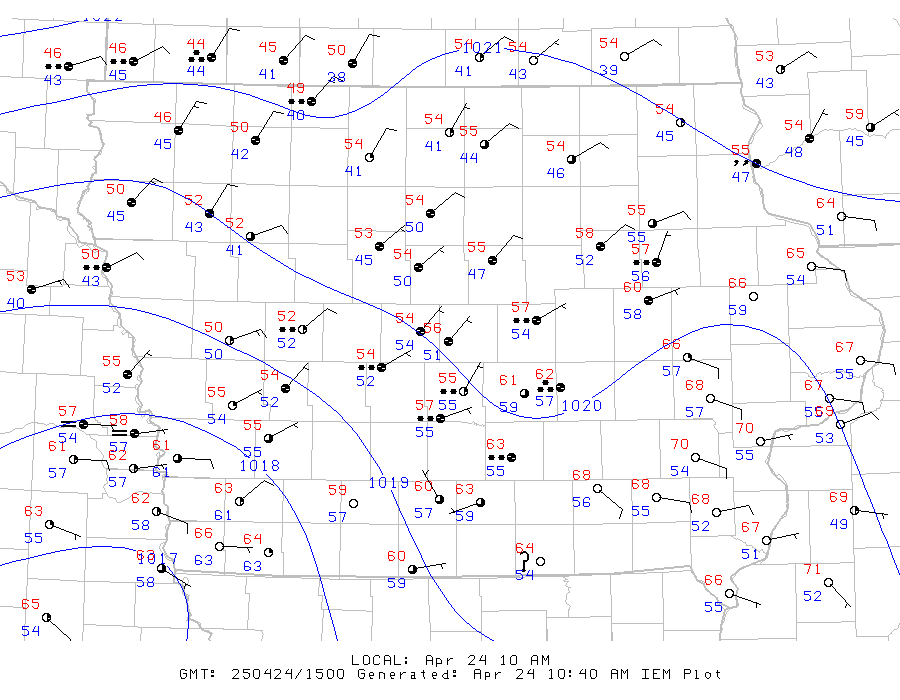 The IEM combines data from participating networks into products like maps shown above and web applications to analyze the data.