The Iowa Environmental Mesonet (IEM) collects environmental data from cooperating members with observing networks. The data are stored and made available on this website.
IEM Daily Feature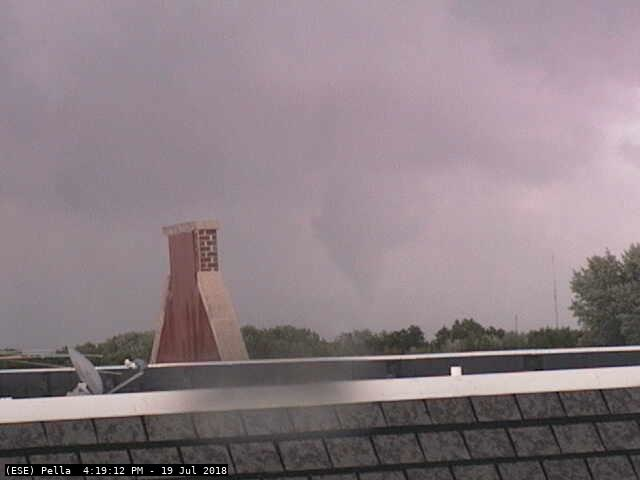 July 19th Tornado Outbreak
Posted: 20 Jul 2018 05:34 AM, Views: 1183
Tags:
webcam
tornado
When one thinks of tornado season in Iowa, the month of July is not the first thing that comes to mind. The Tornado Outbreak of July 19th will be remembered for quite some time around Iowa. The event started with many photogenic funnel clouds and small tornadoes. Some of these tornadoes did damage in places like Altoona and Bondurant (northeastern suburbs of Des Moines). Larger and more destructive tornadoes followed later in the day with the cities of Pella and Marshalltown taking direct hits. The Pella tornado passed by the KCCI-TV webcam, but the viewing was difficult with the featured image being one of the better views it got. A
YouTube timelapse
from the webcam is available for your viewing.
Previous Years' Features
Williamsburg (I-80), IA Webcam: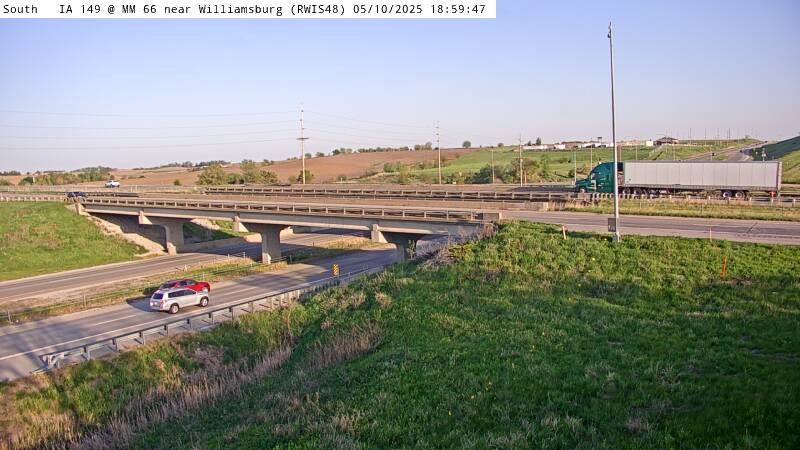 View other webcams
News Items

Current Website Performance:
Bandwidth: 23.2 MB/s
Requests/Second: 6,713
Soil Temperatures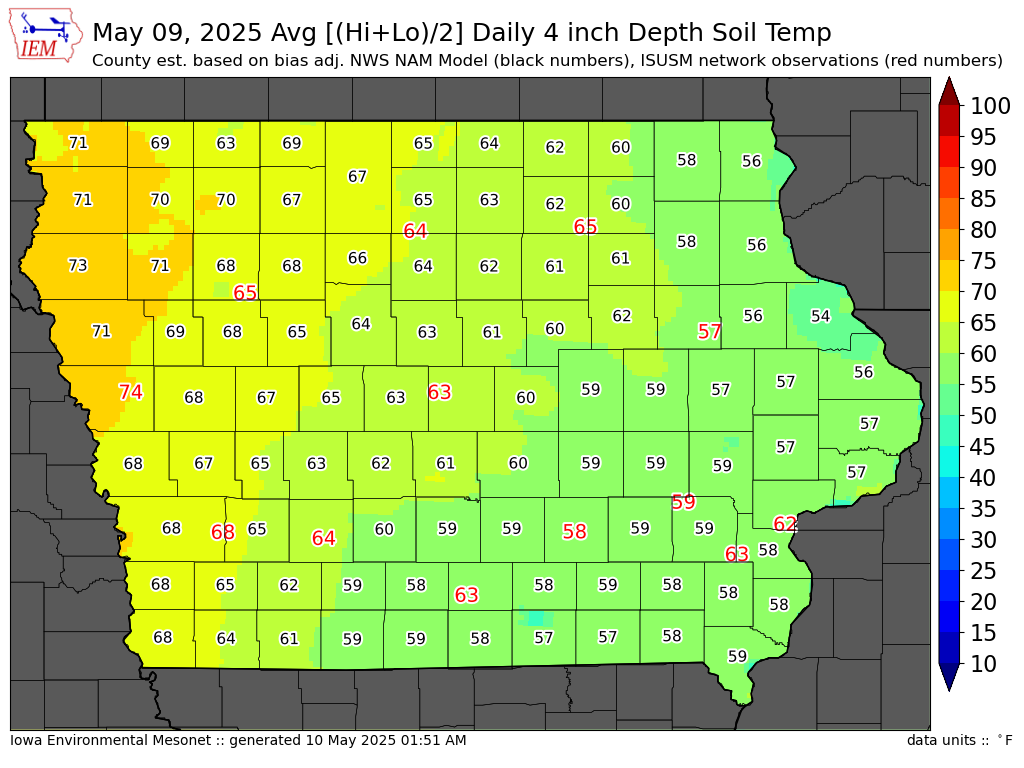 Data from the Iowa State Soil Moisture Network is found on this website and daily soil temperature averages are used to produce the highlighted analysis.
Precipitation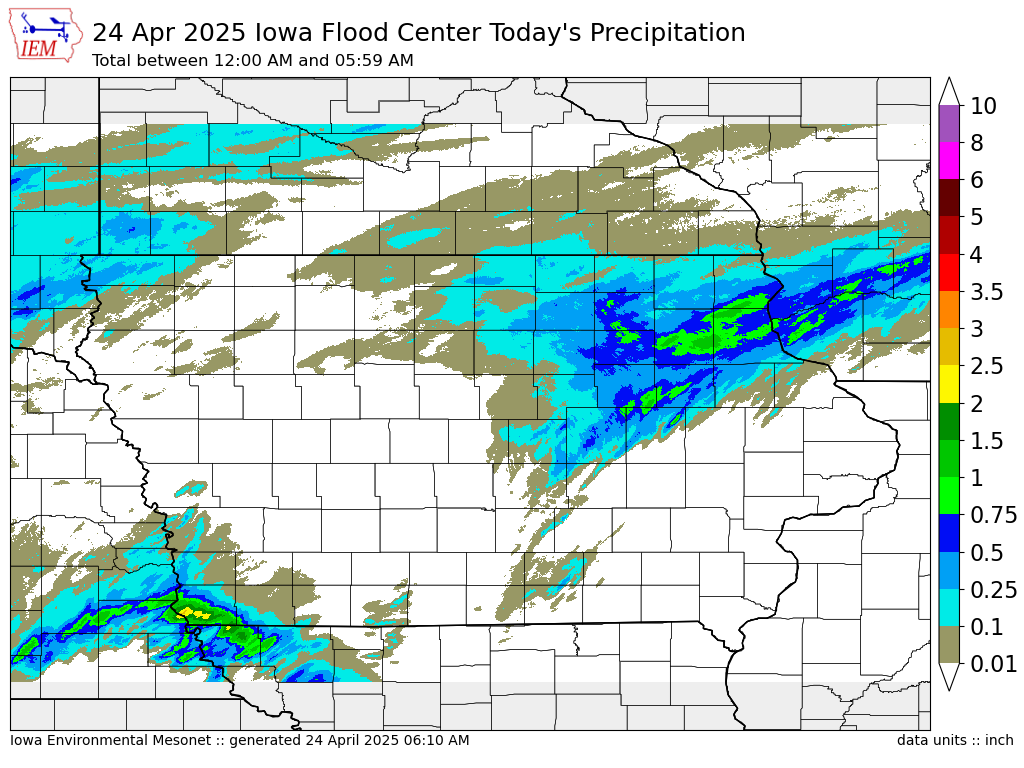 Besides point observations of precipitation, the IEM also processes gridded rainfall products made available by NOAA. This information is archived and made available in GIS ready formats.
Current Data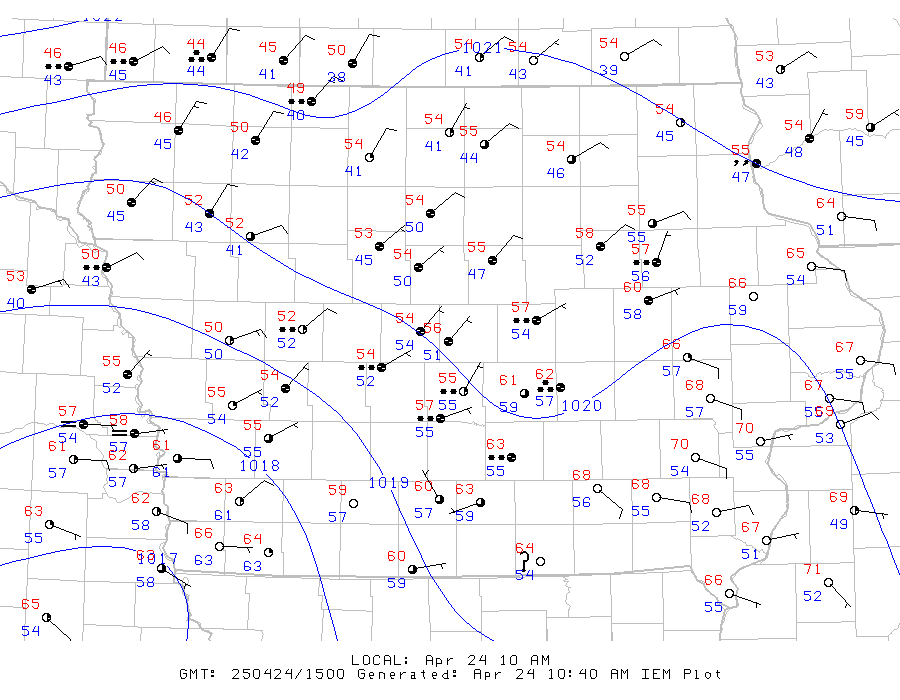 The IEM combines data from participating networks into products like maps shown above and web applications to analyze the data.