IEM Daily Feature
Tuesday, 09 November 2010
Say goodbye to 70s?
Posted: 09 Nov 2010 05:53 AM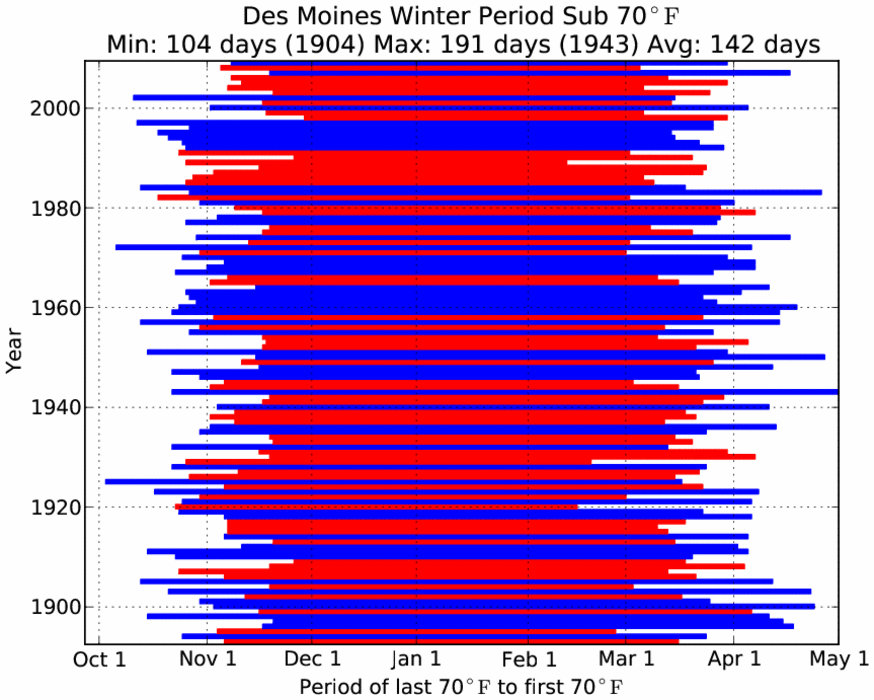 View larger image
click image for better view
The mercury hit 70 degrees for places like Des Moines yesterday. The featured chart presents the time period each year between the last fall and first spring observation of 70+ degrees for Des Moines. The average period is 142 days and periods longer than that are shown in blue. The forecast has us comfortably in the 60s today but cooler weather expected later this week. We could be saying goodbye to the 70s until March!
Voting:
Good = 15
Bad = 5
Tags: winter