IEM Daily Feature
Friday, 23 February 2007
A foot of snow coming?
Posted: 23 Feb 2007 07:13 AM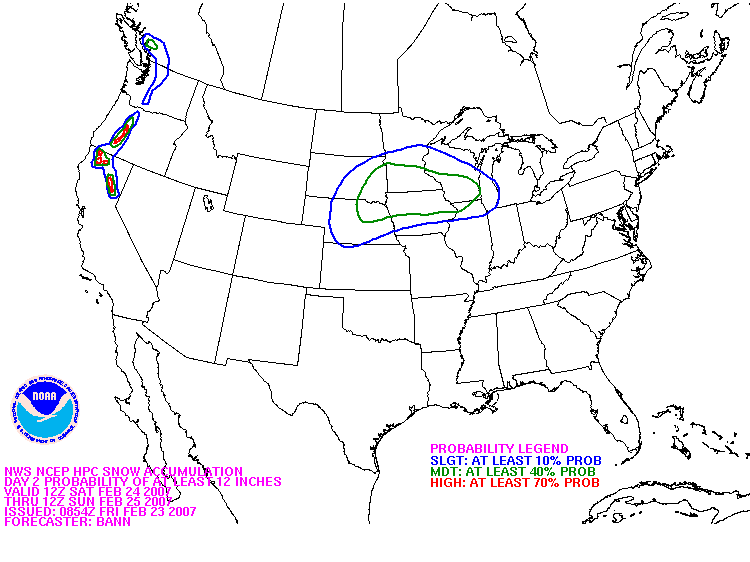 View larger image
HPC 12+ inch snowfall probability for Saturday into Sunday
The featured image is forecasted 12+ inch snowfall probability for this weekend with a large area depicted under a moderate risk. This is all from a storm system that will develop today over the plains and shift east this weekend. Hail, damaging winds, and tornados will be possible over the southern plains with heavy rainfall expected as well. It is going to be an interesting weekend.
Voting:
Good = 34
Bad = 7
Tags: hpc