IEM Daily Feature
Friday, 13 August 2004
A warming trend!
Posted: 13 Aug 2004 08:54 AM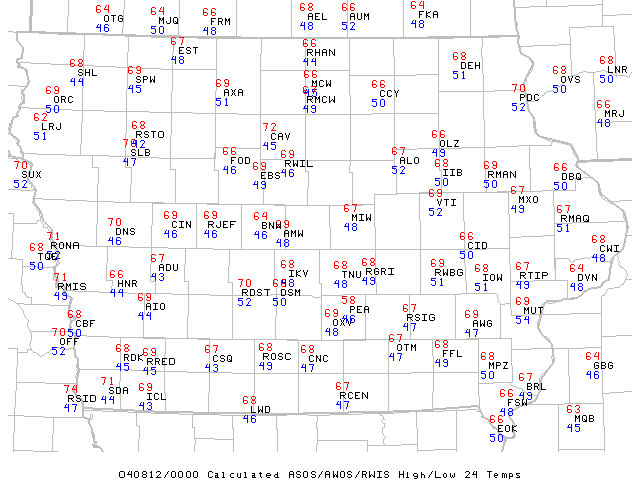 View larger image
Hi/lo temps on 12 Aug 2004.
This may be the first time that an August warming trend has been so welcomed by Iowans. Temperatures yesterday actually got into the upper 60s! Highs this weekend are forecasted to be in the 70s and if we are lucky, some 80 degree temperatures next week. Just imagine, 80 degrees.