Past IEM Features tagged: winterstorm
The IEM generates per winter storm analyses of snowfall reports over Iowa and tags them by the winter season. Here are the tags used for the previous winter seasons that these maps are available for:
---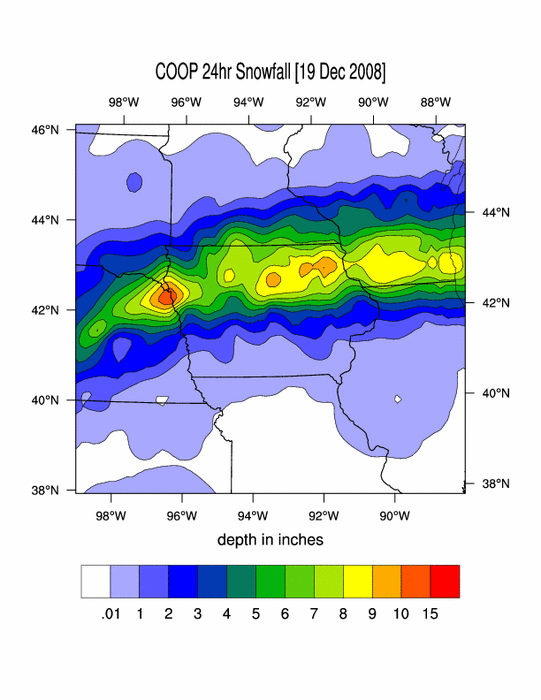 View larger image
NWS COOP 24 snowfall analysis.
19 Dec 2008 10:53 AM
A strong winter storm brought rain, freezing rain, sleet, and snow to the entire state Thursday evening into Friday morning. The featured snowfall analysis shows a stripe of 6-10 inches of snow along US Highway 20 in Iowa. Southern Iowa picked up more sleet and freezing rain than snowfall. More winter storms are in the forecast with parts of Northwest Iowa in a blizzard watch.
Voting:
Good: 37
Bad: 17
Tags: winterstorm