The Iowa Environmental Mesonet (IEM) collects environmental data from cooperating members with observing networks. The data are stored and made available on this website.
IEM Daily Feature

Fall Season Minimums
Posted: 17 Oct 2017 04:05 AM, Views: 250
Low temperatures Monday morning were some of the coldest we have seen so far this season, but a widespread freeze has yet to happen. The featured map displays the coldest temperature so far from the weather stations located at the state's airports. Values well below freezing have been confined to far NW Iowa. The current forecast keeps us well above freezing into at least early next week.
Previous Years' Features
Leon I 35 SB, IA Webcam: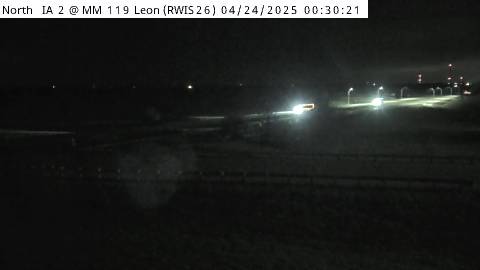 View other webcams
News Items

Current Website Performance:
Bandwidth: 48.5 MB/s
Requests/Second: 4,429
RADAR Products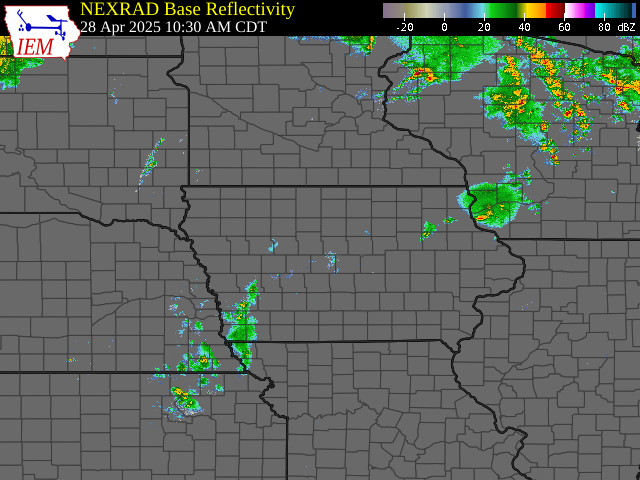 The IEM processes National Weather Service NEXRAD information in real-time to produce and archive many products. This includes a generated composite produced every five minutes dating back to 1995!
Precipitation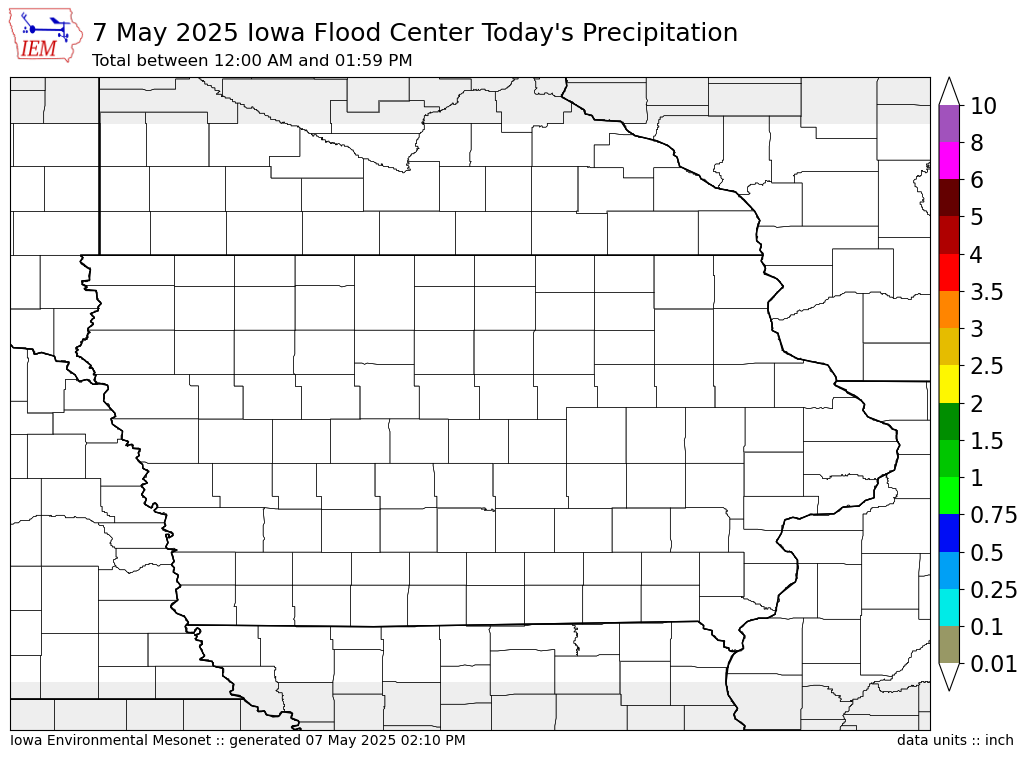 Besides point observations of precipitation, the IEM also processes gridded rainfall products made available by NOAA. This information is archived and made available in GIS ready formats.
Current Data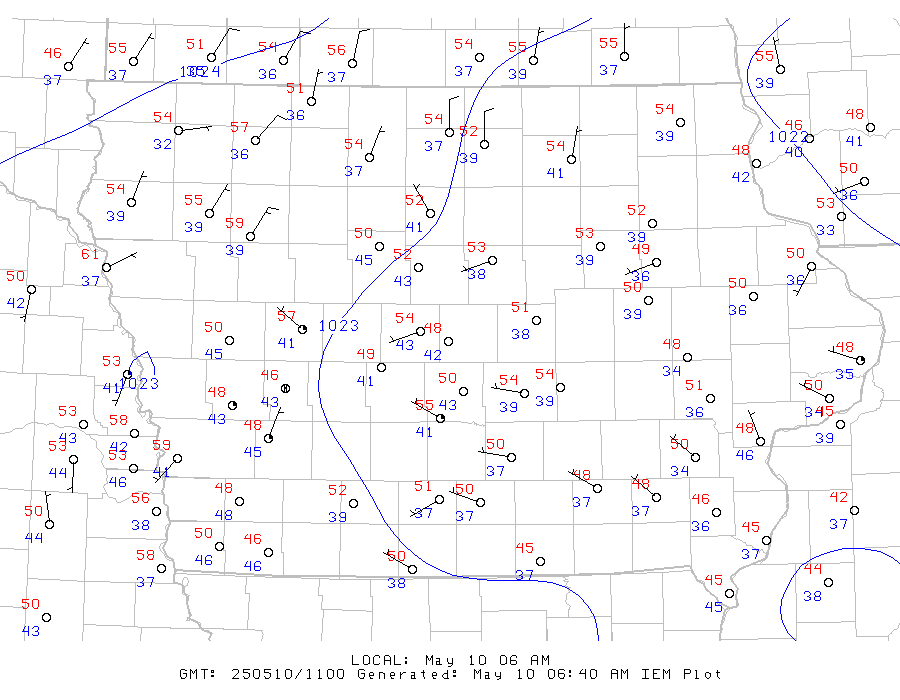 The IEM combines data from participating networks into products like maps shown above and web applications to analyze the data.