The Iowa Environmental Mesonet (IEM) collects environmental data from cooperating members with observing networks. The data are stored and made available on this website.
IEM Daily Feature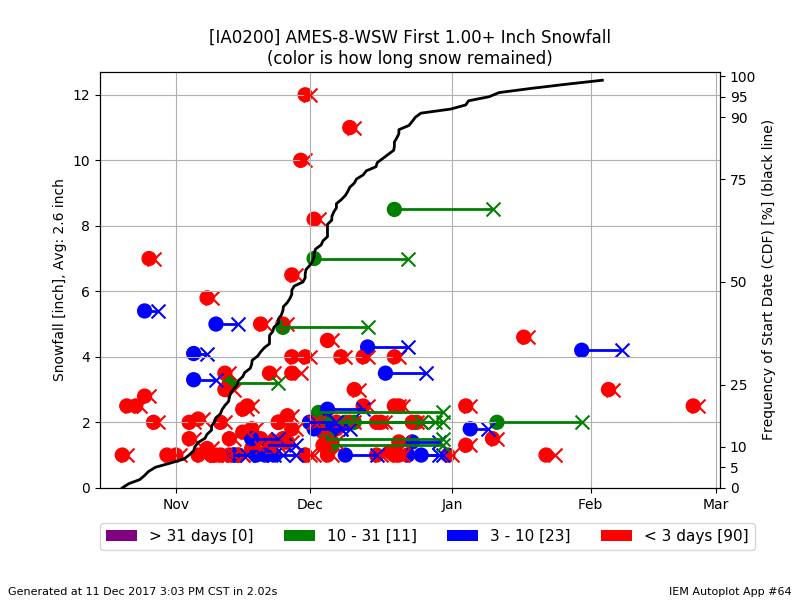 Waiting for first inch
Posted: 13 Dec 2017 05:33 AM, Views: 375
While places like Ames have seen flurries this season, any snow of consequence has been elusive. The featured chart displays the date of the first winter season one plus inch snowfall, the amount of that snowfall and the number of days until no snow cover was reported. By mid-December, about 75% of years have seen an inch plus of snowfall by now. So our current snowfall drought this season is not too exceptional.
Previous Years' Features
New Hampton US 18 East, IA Webcam:
View other webcams
News Items

Current Website Performance:
Bandwidth: 11.4 MB/s
Requests/Second: 1,614
RADAR Products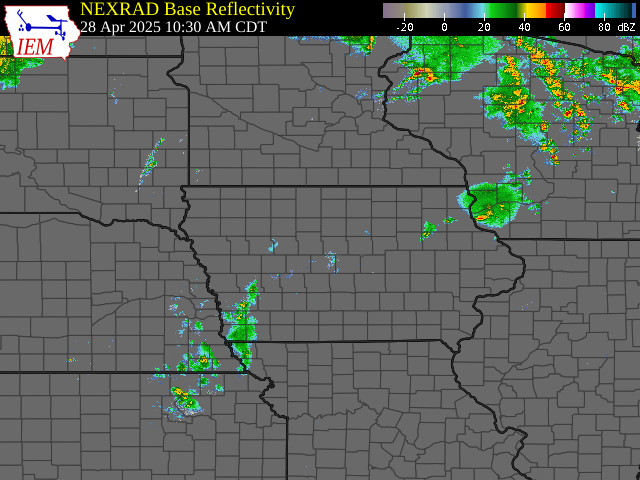 The IEM processes National Weather Service NEXRAD information in real-time to produce and archive many products. This includes a generated composite produced every five minutes dating back to 1995!
Precipitation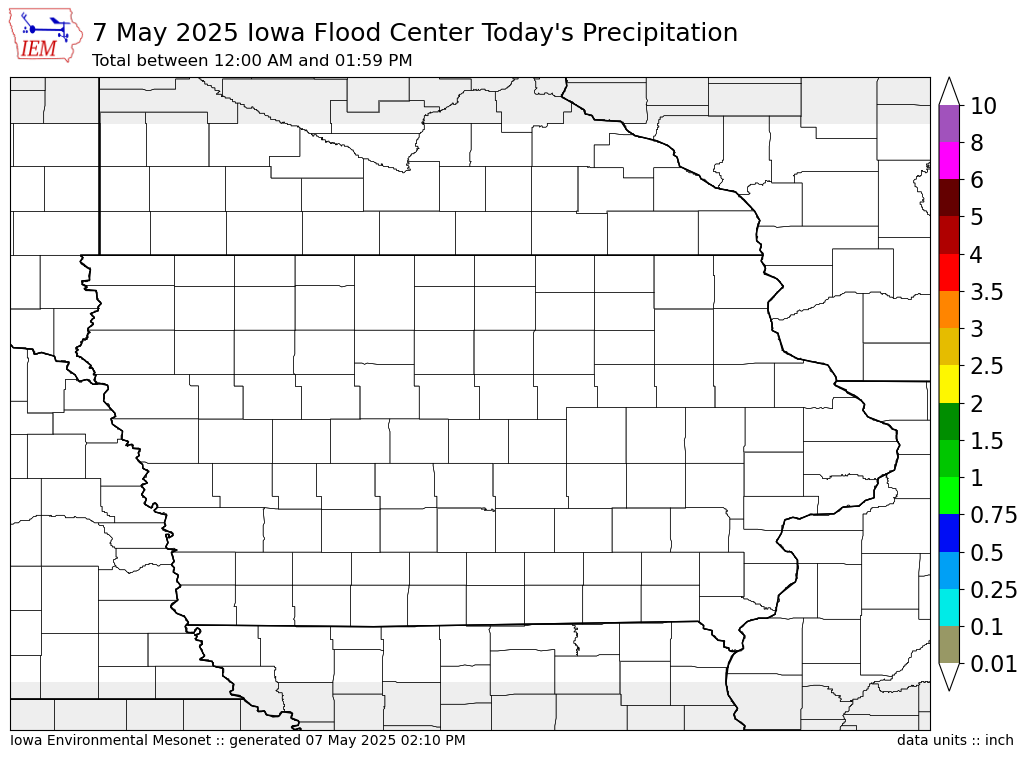 Besides point observations of precipitation, the IEM also processes gridded rainfall products made available by NOAA. This information is archived and made available in GIS ready formats.
Current Data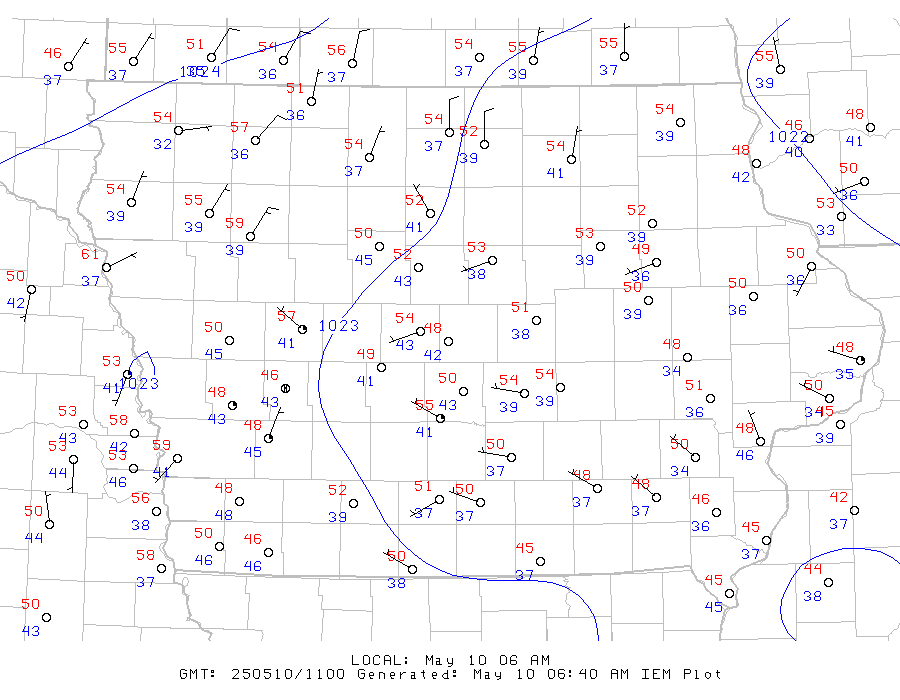 The IEM combines data from participating networks into products like maps shown above and web applications to analyze the data.