The Iowa Environmental Mesonet (IEM) collects environmental data from cooperating members with observing networks. The data are stored and made available on this website.
IEM Daily Feature

Hit or Miss Showers
Posted: 17 Aug 2018 05:35 AM, Views: 838
Showers and Thunderstorms were plentiful over the state on Thursday, but not everybody got rain. The featured map is of estimated precipitation totals derived from RADAR for the day from the Iowa Flood Center. A rather blotchy map presentation is shown and as has been typical for much of this summer, areas over southern Iowa mostly missed out on the action. The best chances for rain over the area arrive next week.
Previous Years' Features
Bedford IA 2 Bridge Deck, IA Webcam:
View other webcams
News Items

Current Website Performance:
Bandwidth: 13.1 MB/s
Requests/Second: 3,618
Soil Temperatures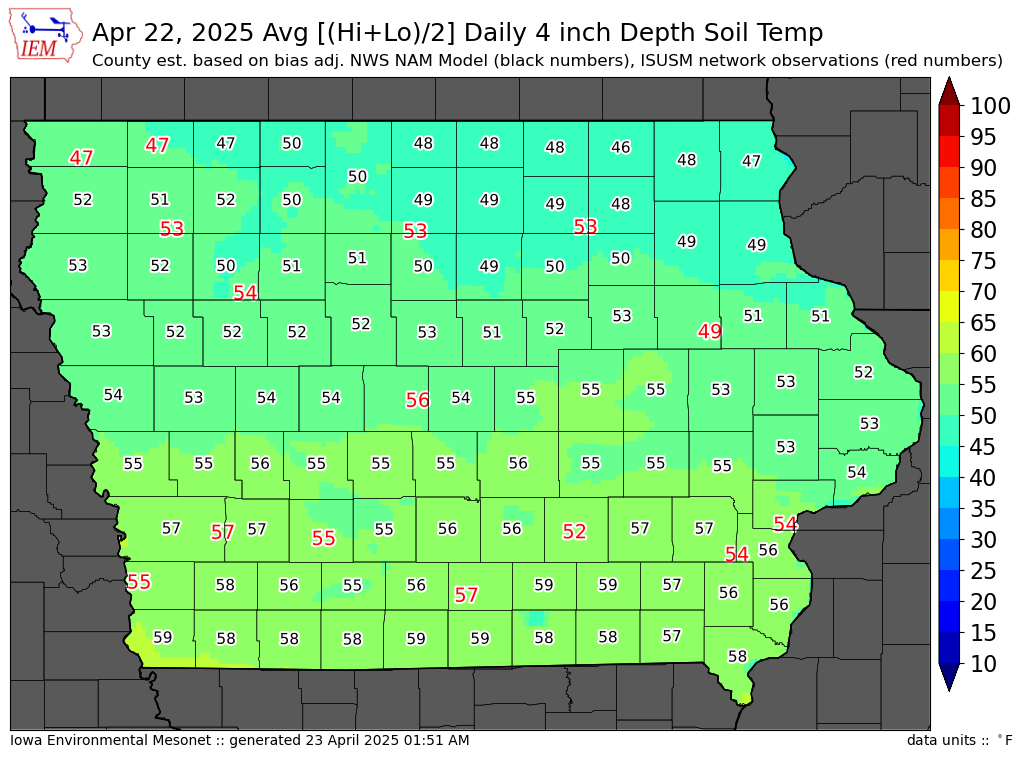 Data from the Iowa State Soil Moisture Network is found on this website and daily soil temperature averages are used to produce the highlighted analysis.
Precipitation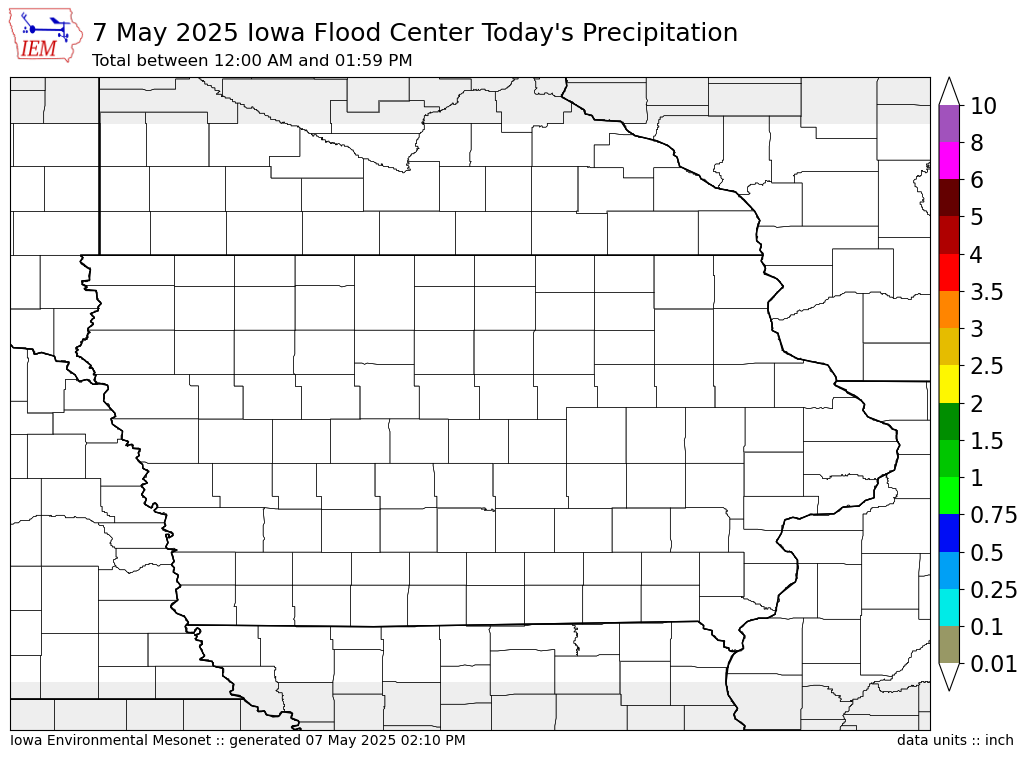 Besides point observations of precipitation, the IEM also processes gridded rainfall products made available by NOAA. This information is archived and made available in GIS ready formats.
Current Data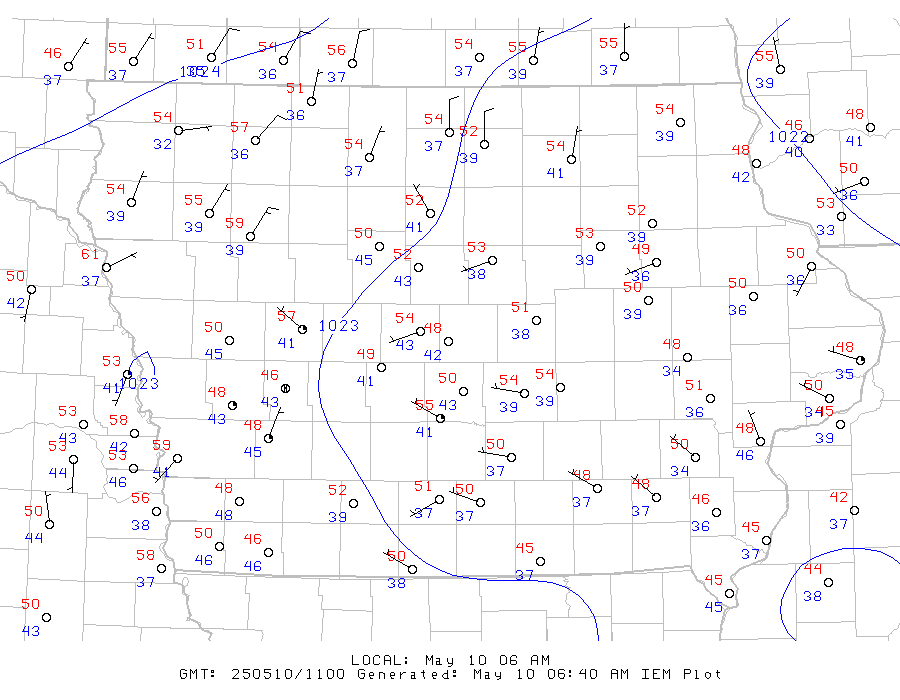 The IEM combines data from participating networks into products like maps shown above and web applications to analyze the data.