The Iowa Environmental Mesonet (IEM) collects environmental data from cooperating members with observing networks. The data are stored and made available on this website.
IEM Daily Feature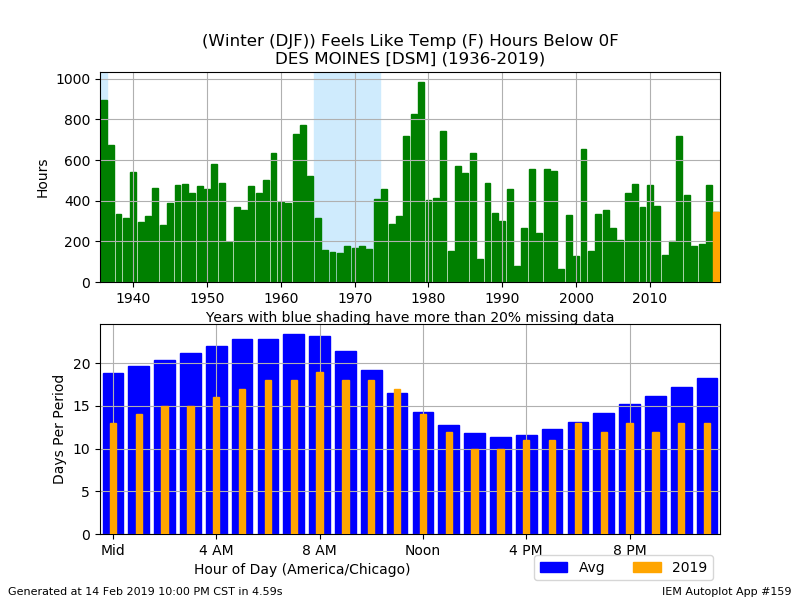 Hours Below Zero
Posted: 15 Feb 2019 05:33 AM, Views: 1561
Some parts of Iowa enjoyed a brief warmup for Valentine's Day before a cold front swept the state clean of the warm air and blew around the snow again causing travel troubles. The wind and cold temperatures combined to produce sub zero wind chills again. The featured chart presents stats on the frequency of having sub zero wind chills during the Dec, Jan, Feb winter season for Des Moines. Of course while this February is only half done, the totals this year aren't too bad when compared with other previous winters and even less than last winter. The brutal winters of 1978 and 1979 are noticeable on this chart. The current forecast indicates we will add to our totals with not much significant warmth for the rest of this month.
Previous Years' Features
NWS Snowfall Reports: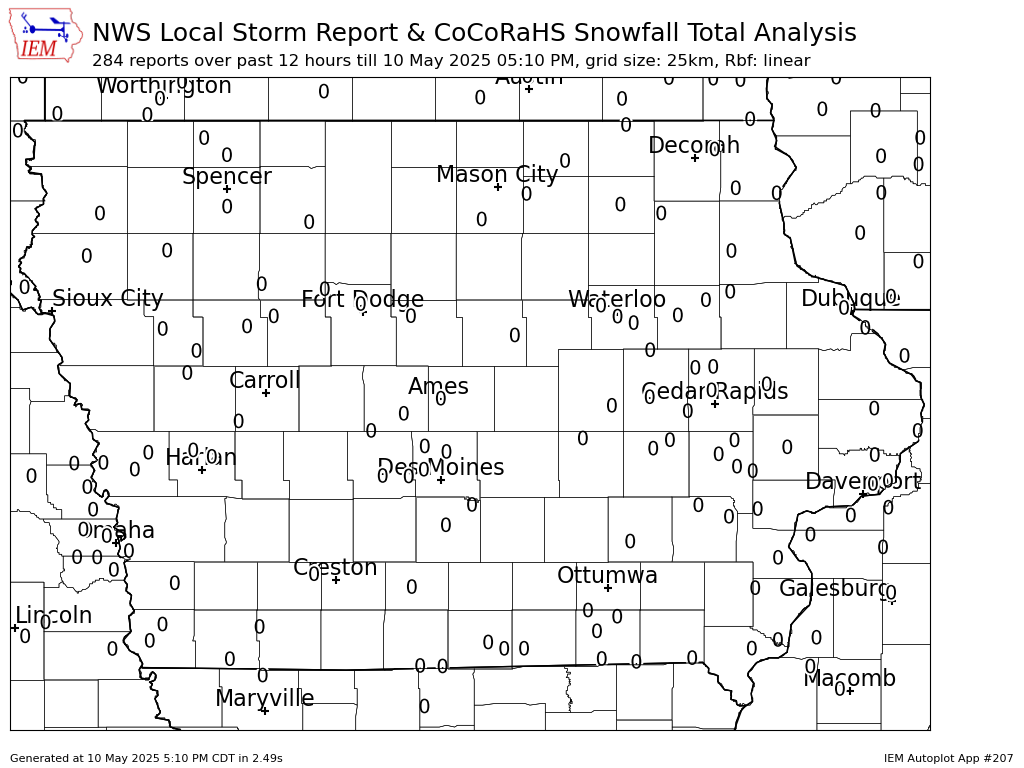 View Snowfall Reports on Map
Denison Hwy 59 SB, IA Webcam: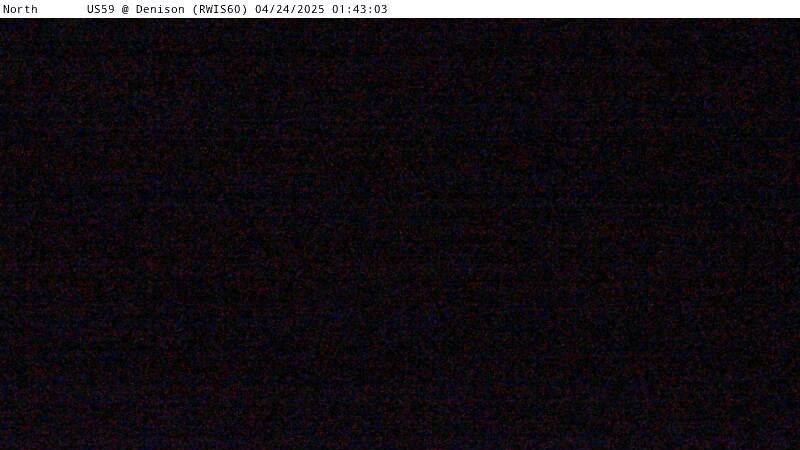 View other webcams
News Items

Current Website Performance:
Bandwidth: 8.1 MB/s
Requests/Second: 1,843
Soil Temperatures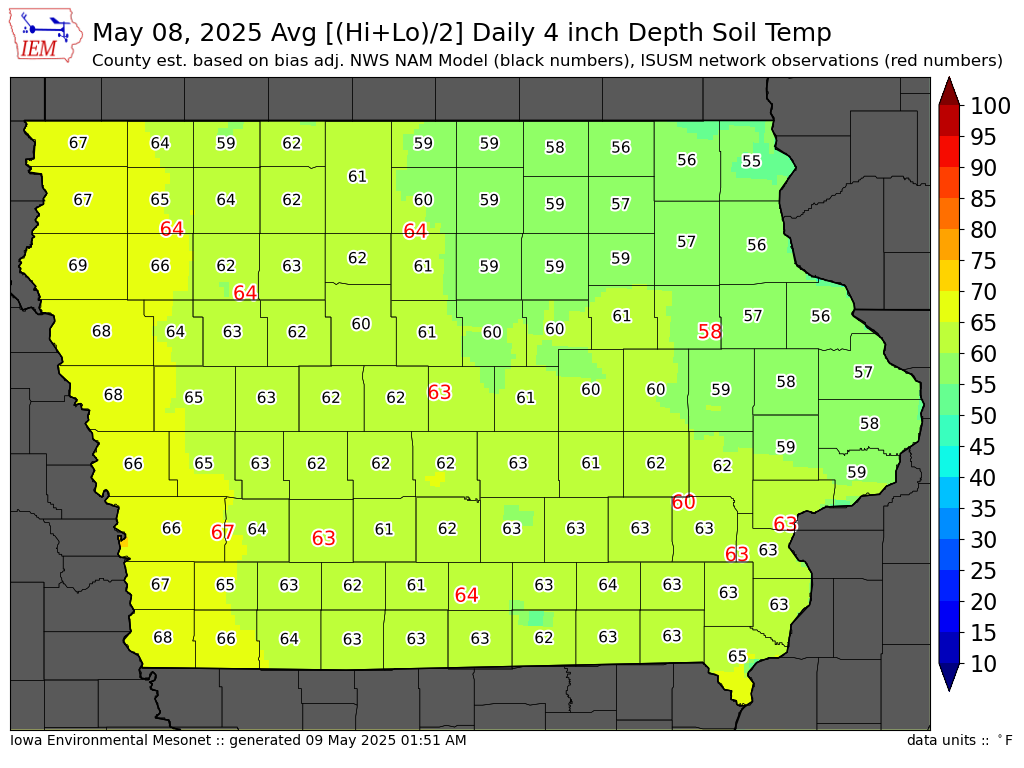 Data from the Iowa State Soil Moisture Network is found on this website and daily soil temperature averages are used to produce the highlighted analysis.
Precipitation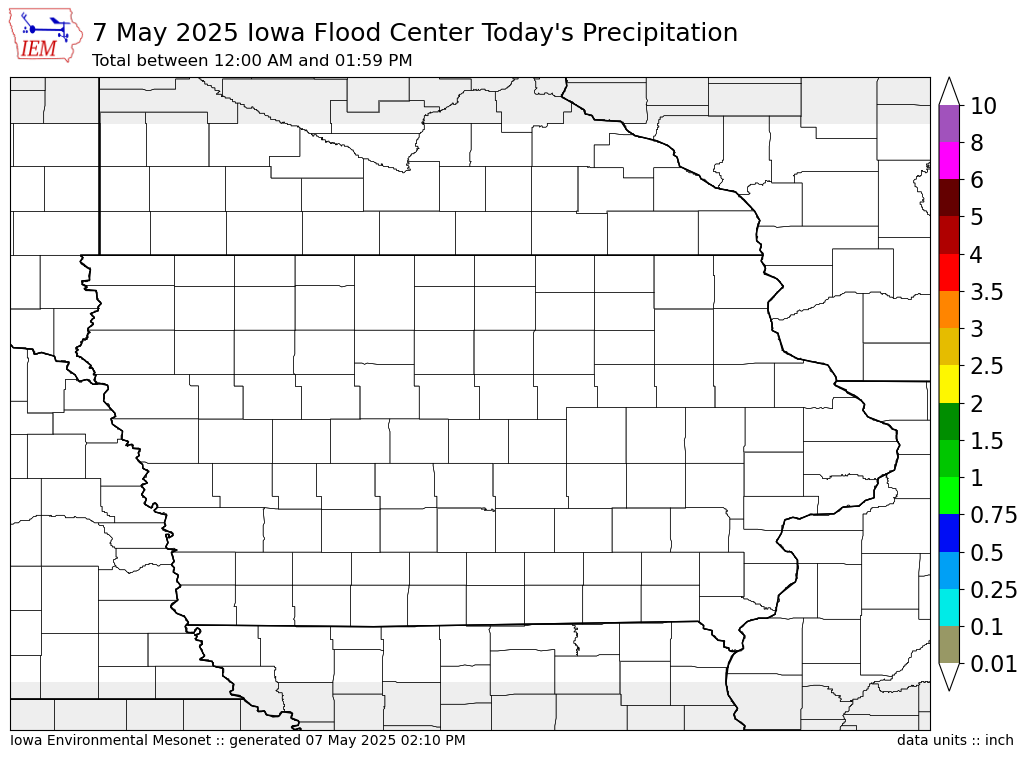 Besides point observations of precipitation, the IEM also processes gridded rainfall products made available by NOAA. This information is archived and made available in GIS ready formats.
Current Data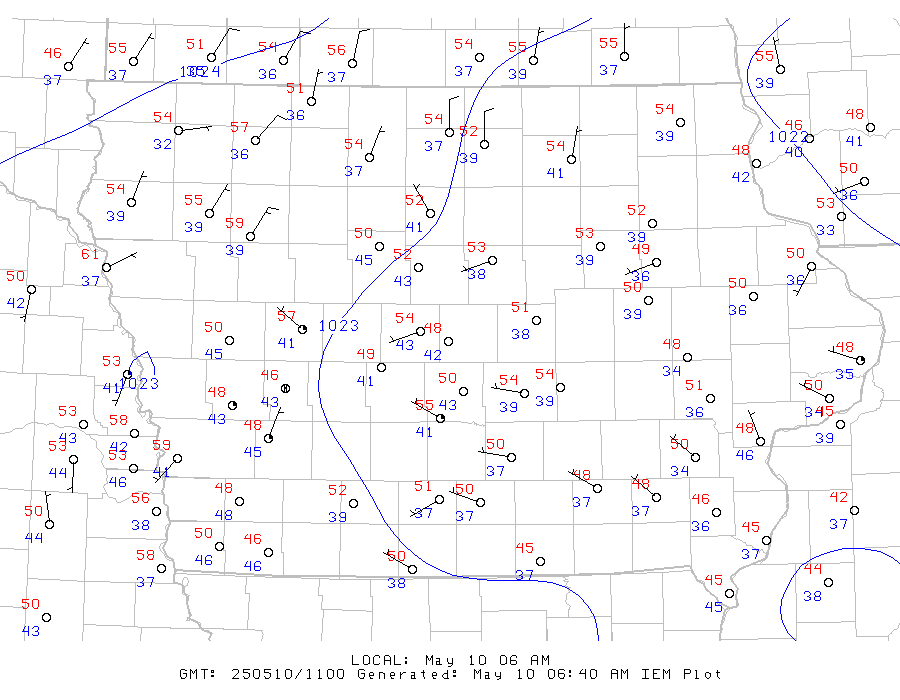 The IEM combines data from participating networks into products like maps shown above and web applications to analyze the data.