The Iowa Environmental Mesonet (IEM) collects environmental data from cooperating members with observing networks. The data are stored and made available on this website.
IEM Daily Feature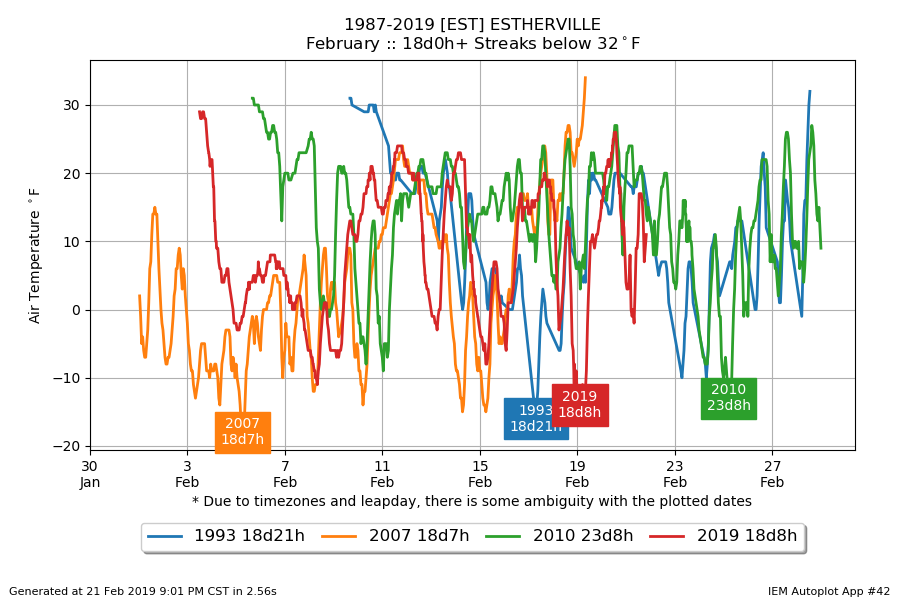 Estherville Freezing Streak
Posted: 22 Feb 2019 05:33 AM, Views: 421
Tags:
feb18
Since February 3rd, Estherville (NW Iowa) has been below freezing. This makes for an eighteen day plus stretch of hourly temperatures below 32 degrees. The featured chart shows the longest such stretches during the month of February for the site. Note that the period of record only goes back to 1987. The current forecast has a chance of breaching 32 degrees either today or on Saturday, but after the upcoming powerhouse storm the temperatures return to well below freezing again for another extended stretch.
Previous Years' Features
CDR - Kirkwood, IA Webcam: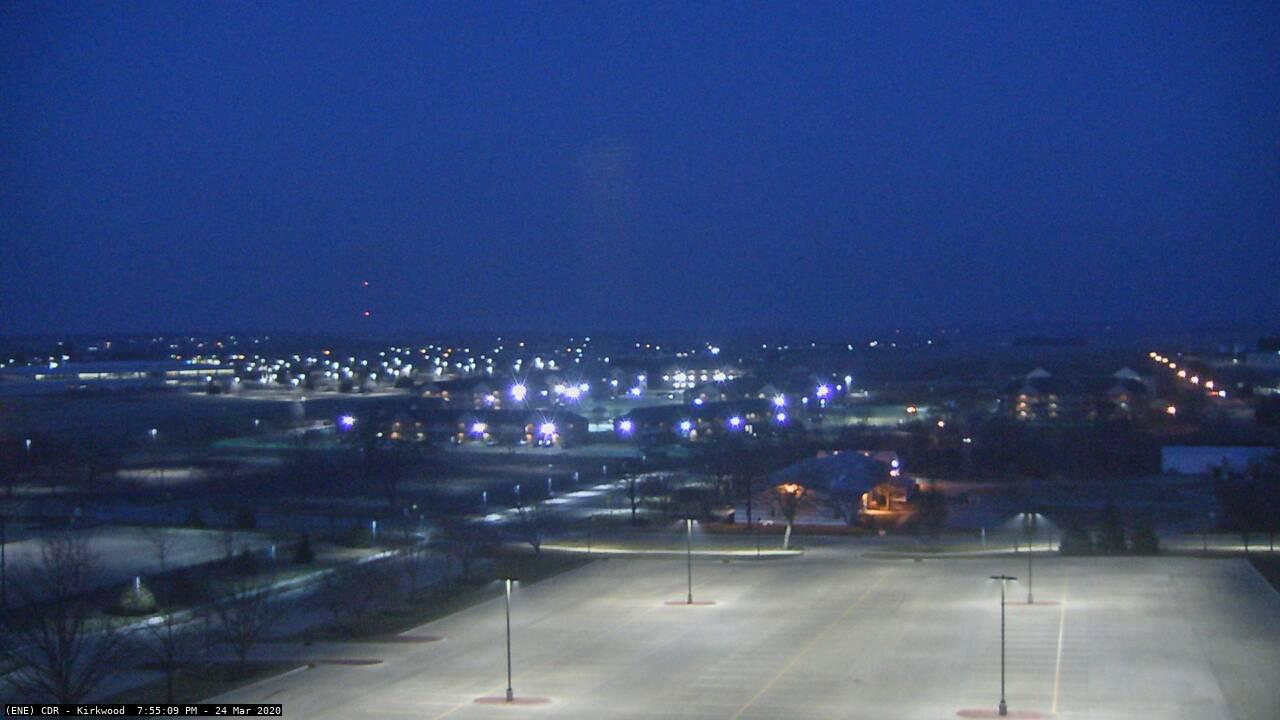 View other webcams
News Items

Current Website Performance:
Bandwidth: 11.9 MB/s
Requests/Second: 1,894
Soil Temperatures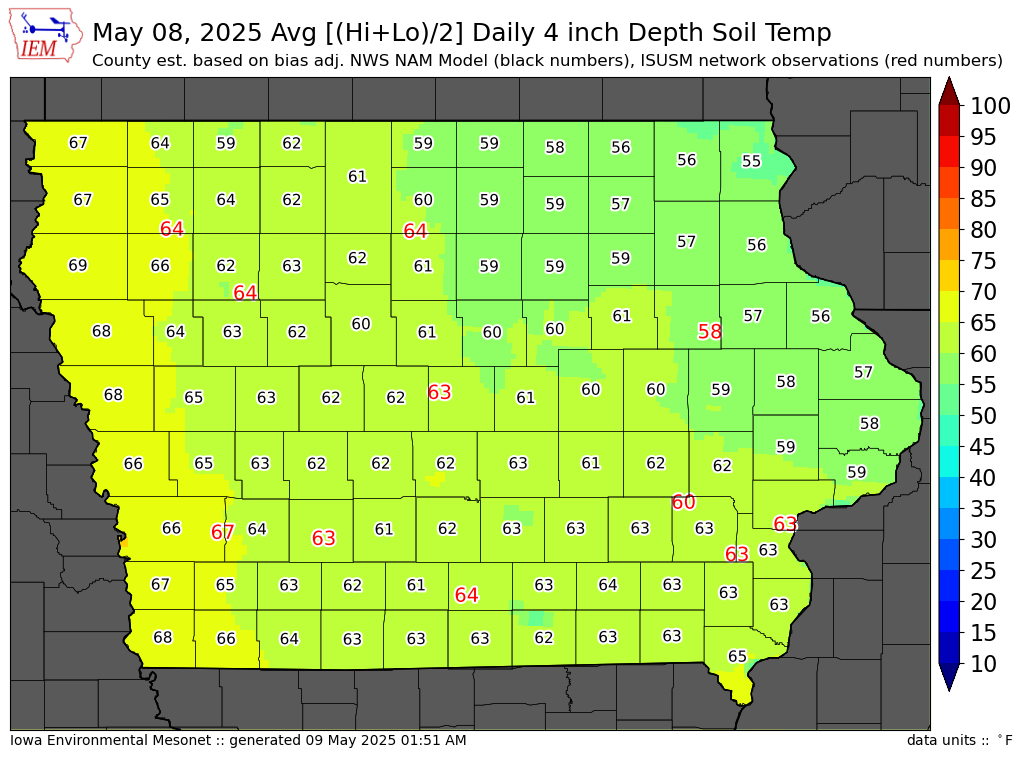 Data from the Iowa State Soil Moisture Network is found on this website and daily soil temperature averages are used to produce the highlighted analysis.
Precipitation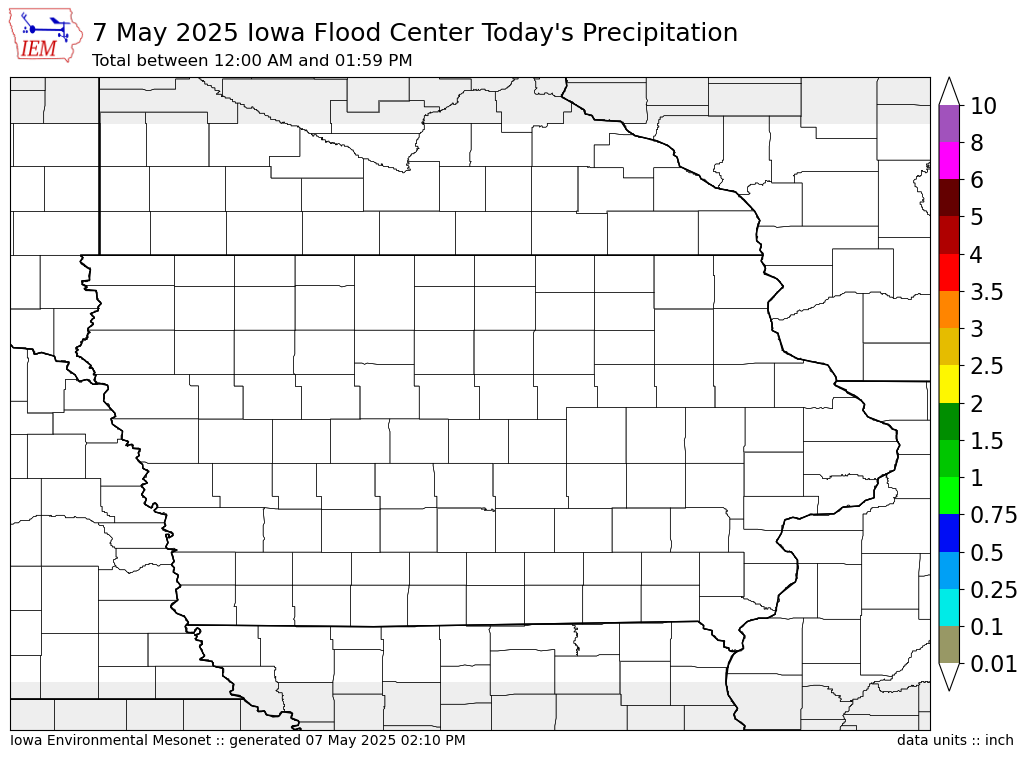 Besides point observations of precipitation, the IEM also processes gridded rainfall products made available by NOAA. This information is archived and made available in GIS ready formats.
Current Data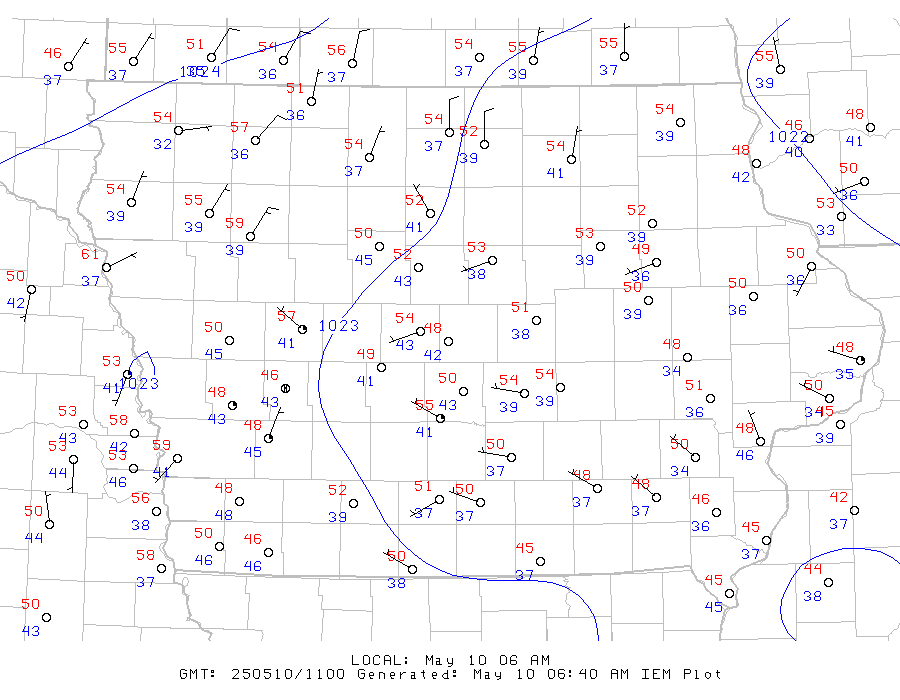 The IEM combines data from participating networks into products like maps shown above and web applications to analyze the data.