The Iowa Environmental Mesonet (IEM) collects environmental data from cooperating members with observing networks. The data are stored and made available on this website.
IEM Daily Feature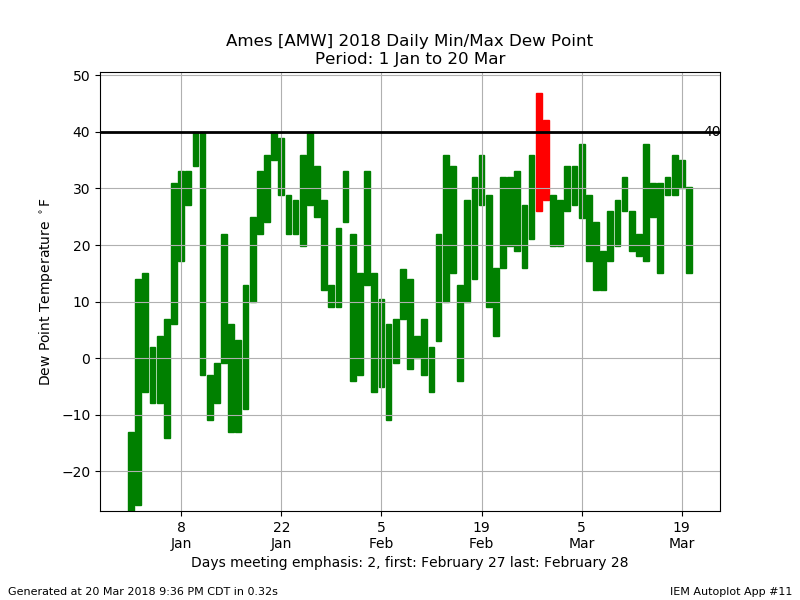 Only Two Days with 40+ Dew Points
Posted: 21 Mar 2018 05:33 AM, Views: 390
The featured chart displays the daily range between the low and high dew point temperature for Ames so far this year. Days with the dew point above 40 for part of the day are highlighted in red. Only two days are shown so far, which is below long term average (not shown on plot). We typically see a few days with the dew point above 50F by now and the forecast looks to continue the trend this year of rather low dew points.
Previous Years' Features
Jefferson IA 4 SB Approach, IA Webcam: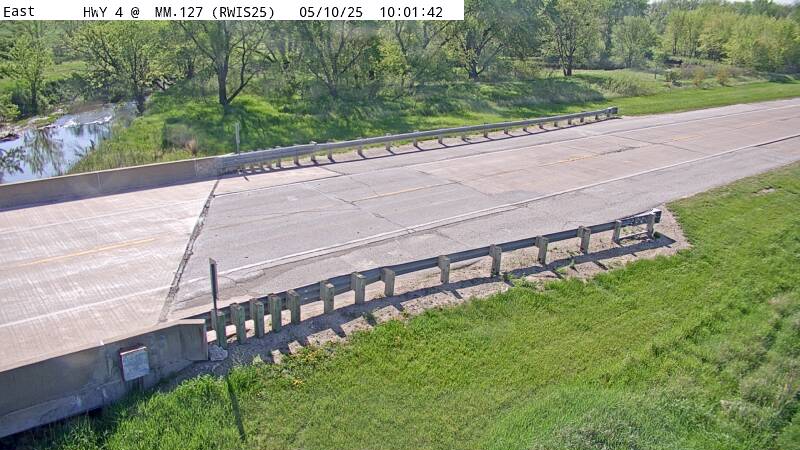 View other webcams
News Items

Current Website Performance:
Bandwidth: 8.2 MB/s
Requests/Second: 1,049
RADAR Products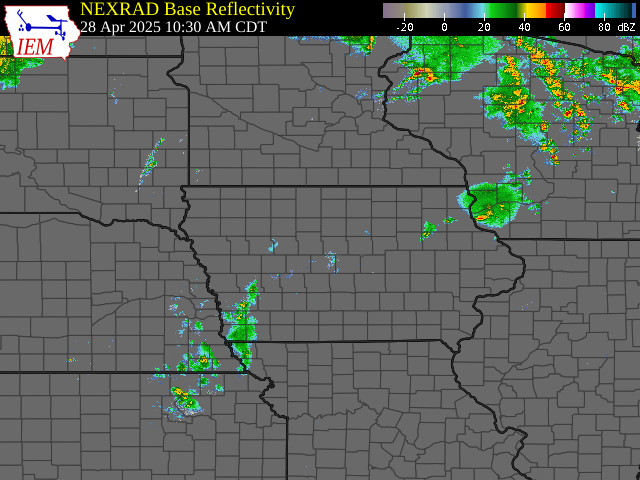 The IEM processes National Weather Service NEXRAD information in real-time to produce and archive many products. This includes a generated composite produced every five minutes dating back to 1995!
Precipitation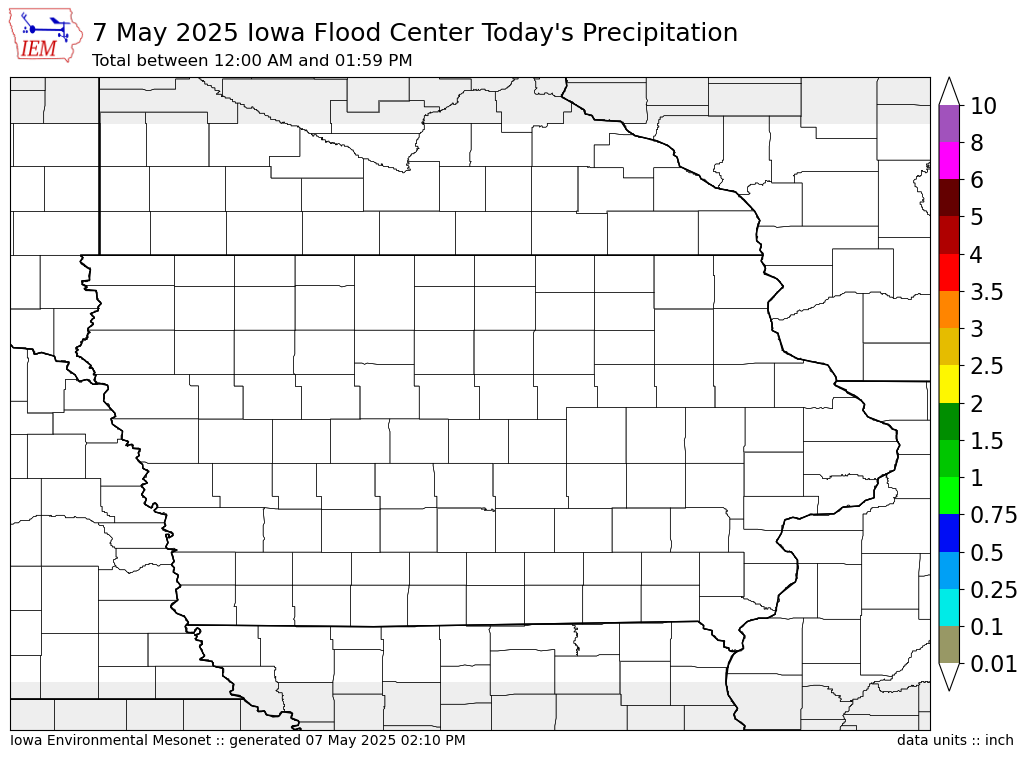 Besides point observations of precipitation, the IEM also processes gridded rainfall products made available by NOAA. This information is archived and made available in GIS ready formats.
Current Data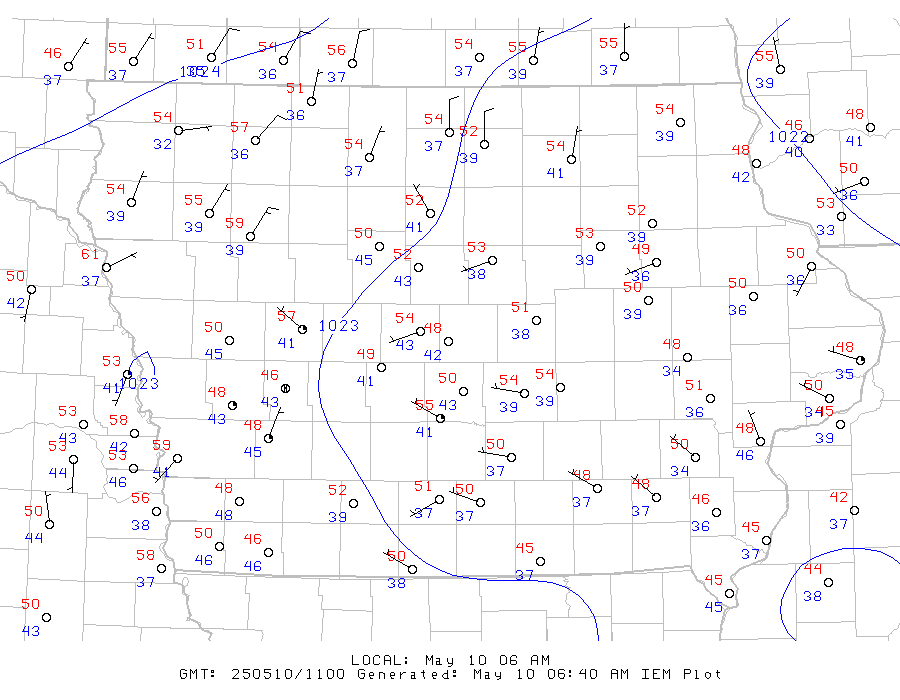 The IEM combines data from participating networks into products like maps shown above and web applications to analyze the data.