The Iowa Environmental Mesonet (IEM) collects environmental data from cooperating members with observing networks. The data are stored and made available on this website.
IEM Daily Feature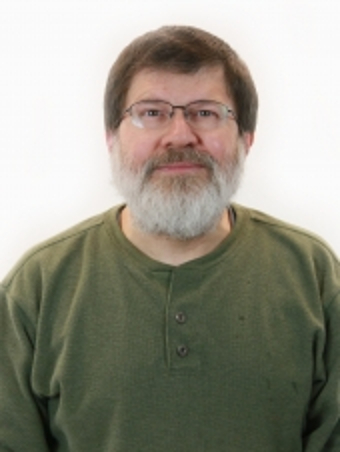 In Memoriam: Dr Ray Arritt
Posted: 15 Nov 2018 05:34 AM, Views: 366
For over the past ten years, Dr Ray Arritt has administered the Iowa Environmental Mesonet project. I am sorry to share that he suffered a stroke earlier this week and will not survive. He was a wonderful friend, excellent scientist and strong supporter of this project. He was an avid reader of my "Daily Features" posted on this website and would often engage me with questions and ideas. So it seems only fitting to eulogize him with a feature. He did a tremendous amount of work to provide me funding and resources to keep the IEM project going these many years. His guidance will be greatly missed. May he rest in peace.
/s/ daryl herzmann
Previous Years' Features
Waterloo I-380 US20 WB Approach, IA Webcam:
View other webcams
News Items

Current Website Performance:
Bandwidth: 9.5 MB/s
Requests/Second: 1,904
Soil Temperatures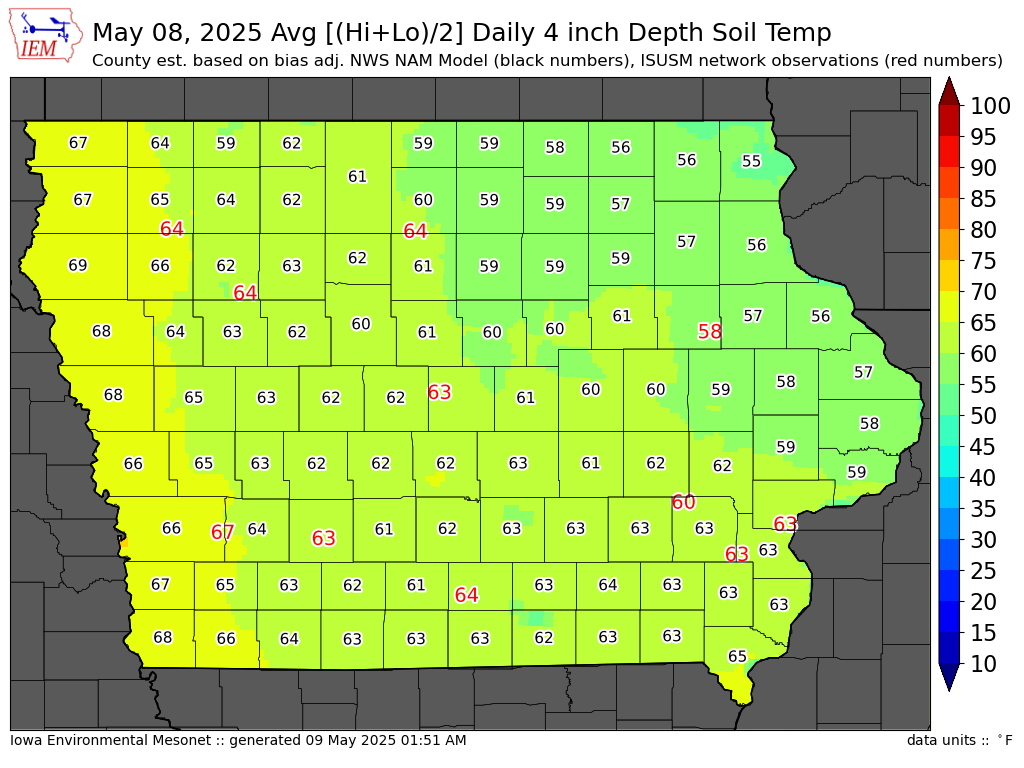 Data from the Iowa State Soil Moisture Network is found on this website and daily soil temperature averages are used to produce the highlighted analysis.
Precipitation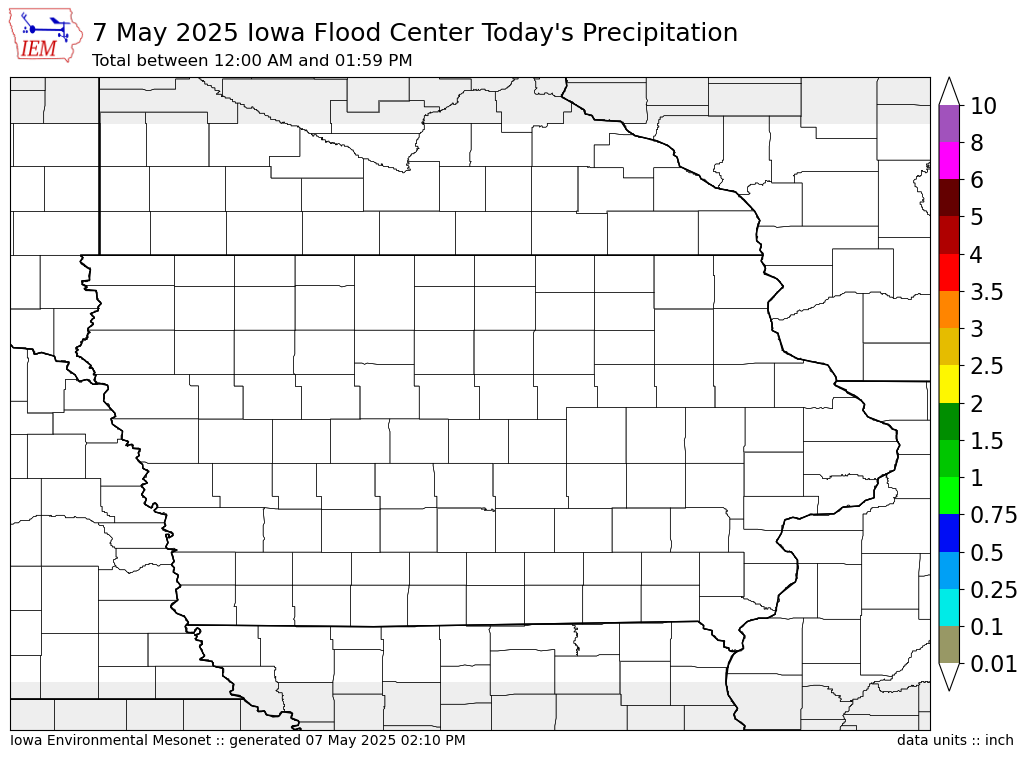 Besides point observations of precipitation, the IEM also processes gridded rainfall products made available by NOAA. This information is archived and made available in GIS ready formats.
Current Data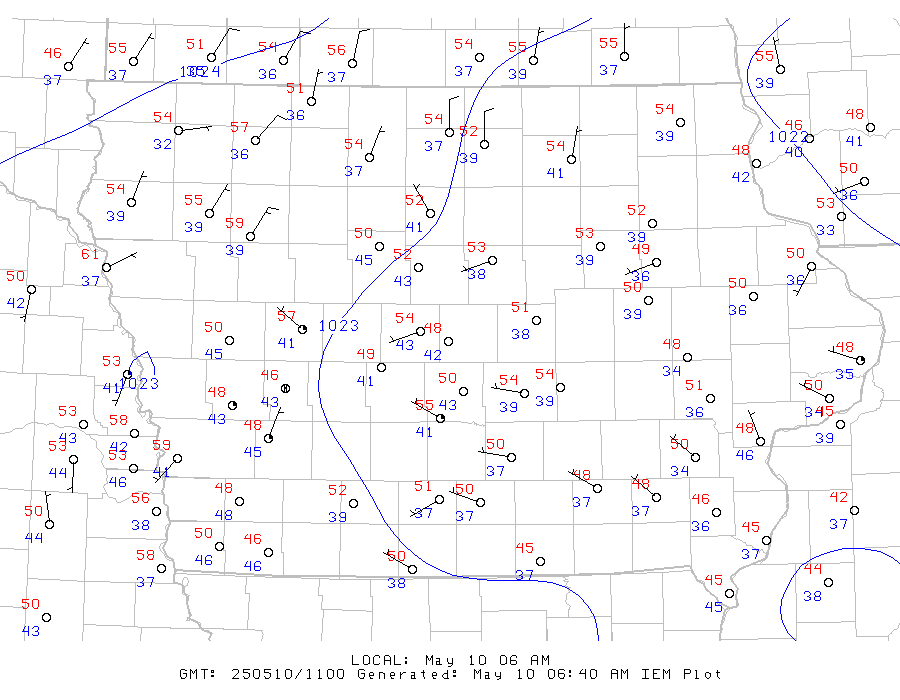 The IEM combines data from participating networks into products like maps shown above and web applications to analyze the data.