The Iowa Environmental Mesonet (IEM) collects environmental data from cooperating members with observing networks. The data are stored and made available on this website.
IEM Daily Feature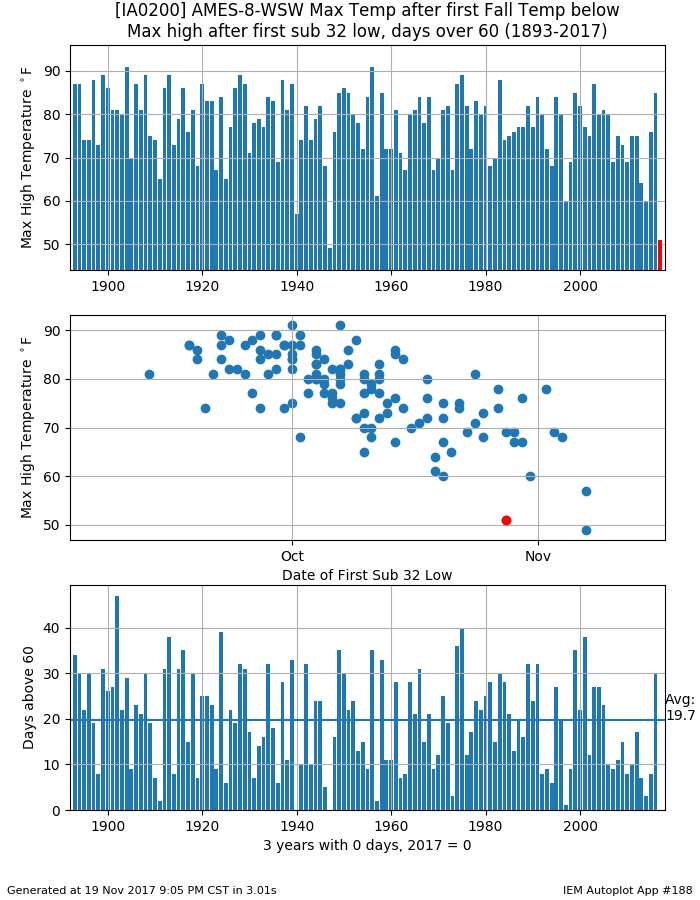 Been cold since first freeze
Posted: 20 Nov 2017 05:34 AM, Views: 247
Since the first freeze of the season finally happened for places like Ames in late October, the temperatures have been rather chilly since. The featured chart looks at what we would expect to see after the first fall sub 32 degree temperature. The top panel shows the maximum high temperature following said date. The middle panel shows the combination of first fall sub 32 date and the subsequent max high. The bottom panel shows the number of 60+ degree high temperature days following said date each year. This year's max high is near the lowest on record and we have seen zero days 60+ so far. There are a few warm days in the forecast for this week, so we'll likely see the warmest temperatures since the freeze and maybe even a high above 60 degrees.
Previous Years' Features
Denison Hwy 59 NB, IA Webcam: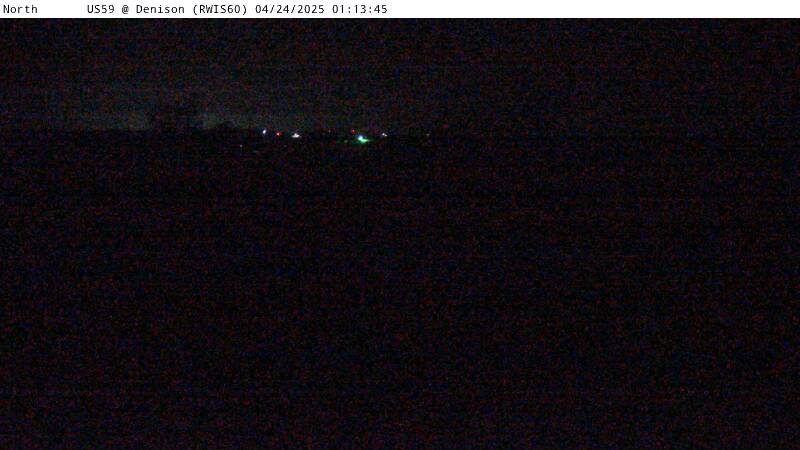 View other webcams
News Items

Current Website Performance:
Bandwidth: 22.8 MB/s
Requests/Second: 3,802
RADAR Products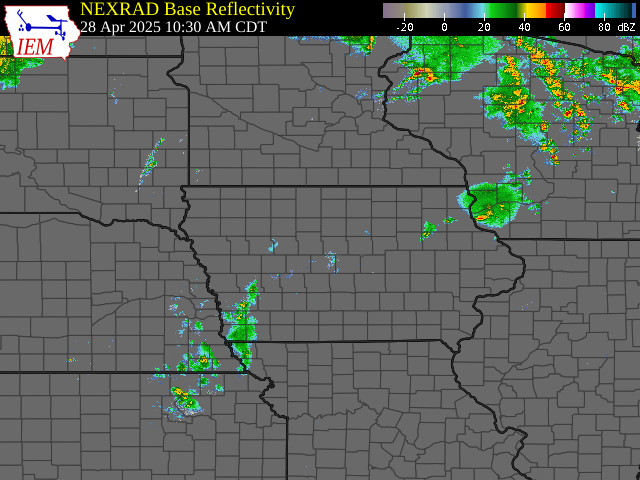 The IEM processes National Weather Service NEXRAD information in real-time to produce and archive many products. This includes a generated composite produced every five minutes dating back to 1995!
Precipitation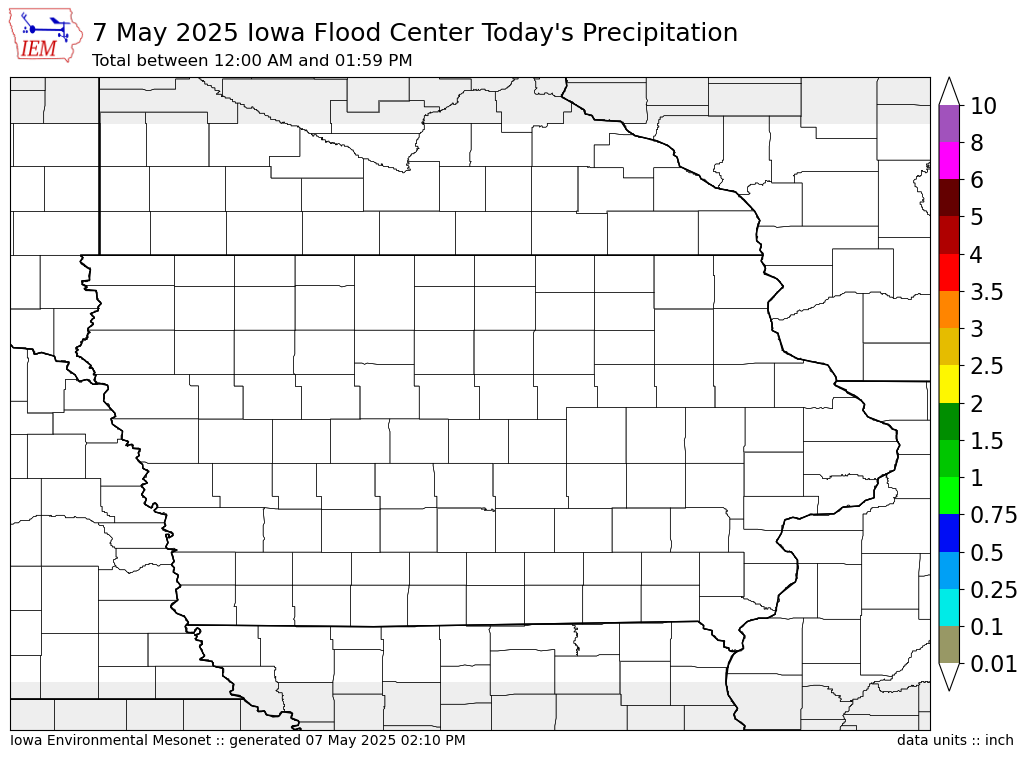 Besides point observations of precipitation, the IEM also processes gridded rainfall products made available by NOAA. This information is archived and made available in GIS ready formats.
Current Data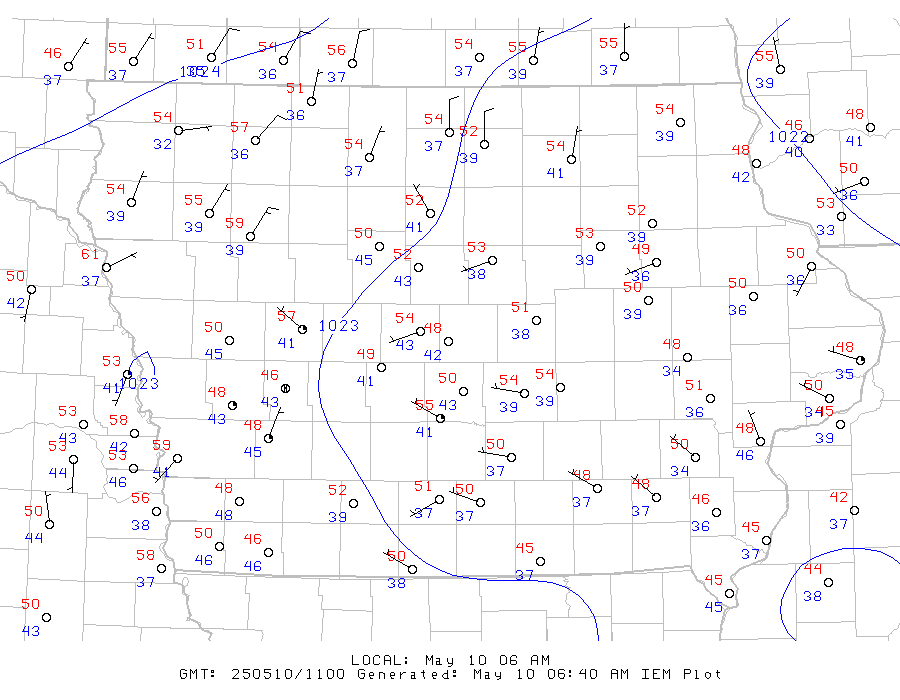 The IEM combines data from participating networks into products like maps shown above and web applications to analyze the data.