The Iowa Environmental Mesonet (IEM) collects environmental data from cooperating members with observing networks. The data are stored and made available on this website.
IEM Daily Feature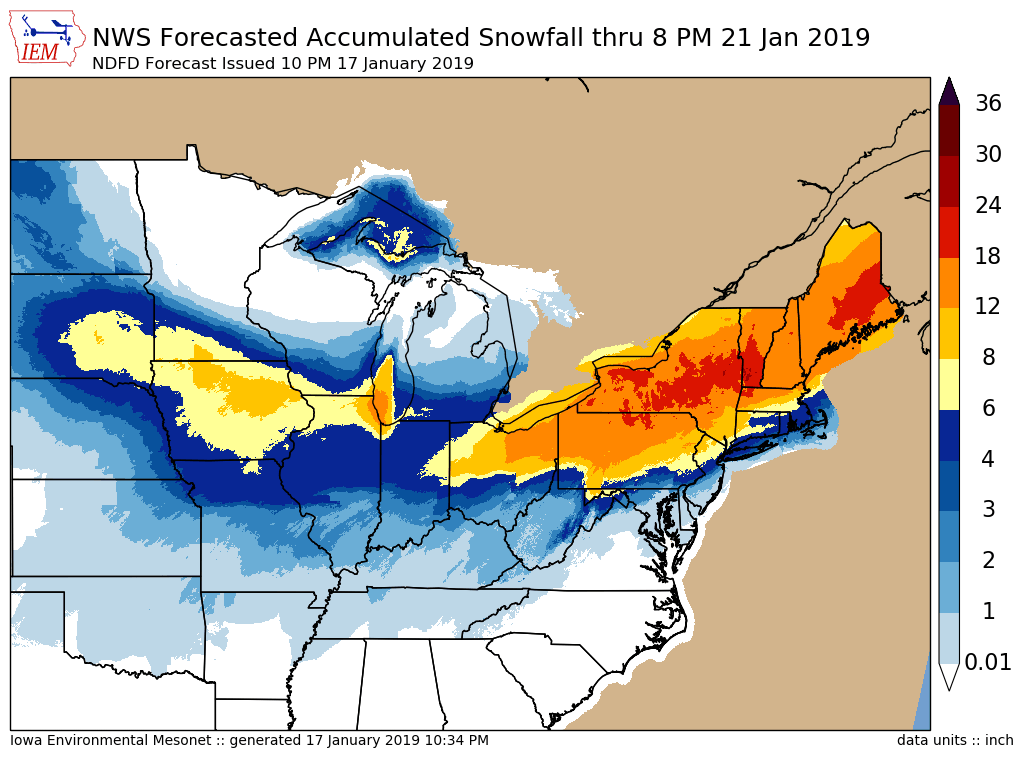 Big Snow Event
Posted: 18 Jan 2019 05:34 AM, Views: 2069
A big snowfall event is forecast starting today and into the weekend. The featured map is the NWS National Digital Forecast Database (NDFD) accumulated snowfall until Monday evening. Much of Iowa is painted in the 6 to 12 inch range. There will also be strong winds and bitter cold temperatures making for a strong reminder that we are still in the middle of the winter season. The map also shows the significant amounts of snow expected over the northeastern US with a foot or more forecast over a very large area.
Previous Years' Features
NWS Snowfall Reports:
View Snowfall Reports on Map
Williams I-35 North, IA Webcam: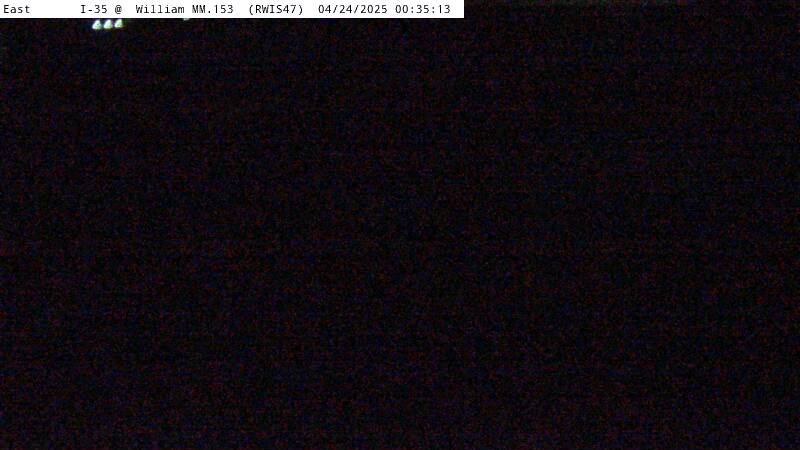 View other webcams
News Items

Current Website Performance:
Bandwidth: 48.7 MB/s
Requests/Second: 2,012
Soil Temperatures
Data from the Iowa State Soil Moisture Network is found on this website and daily soil temperature averages are used to produce the highlighted analysis.
Precipitation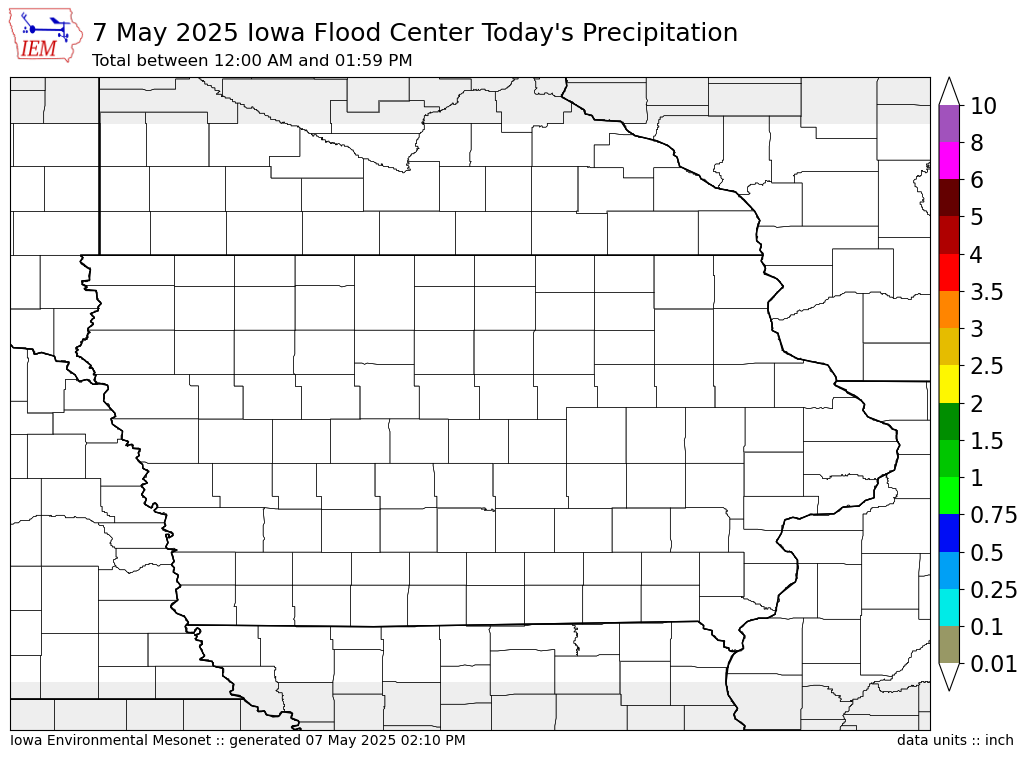 Besides point observations of precipitation, the IEM also processes gridded rainfall products made available by NOAA. This information is archived and made available in GIS ready formats.
Current Data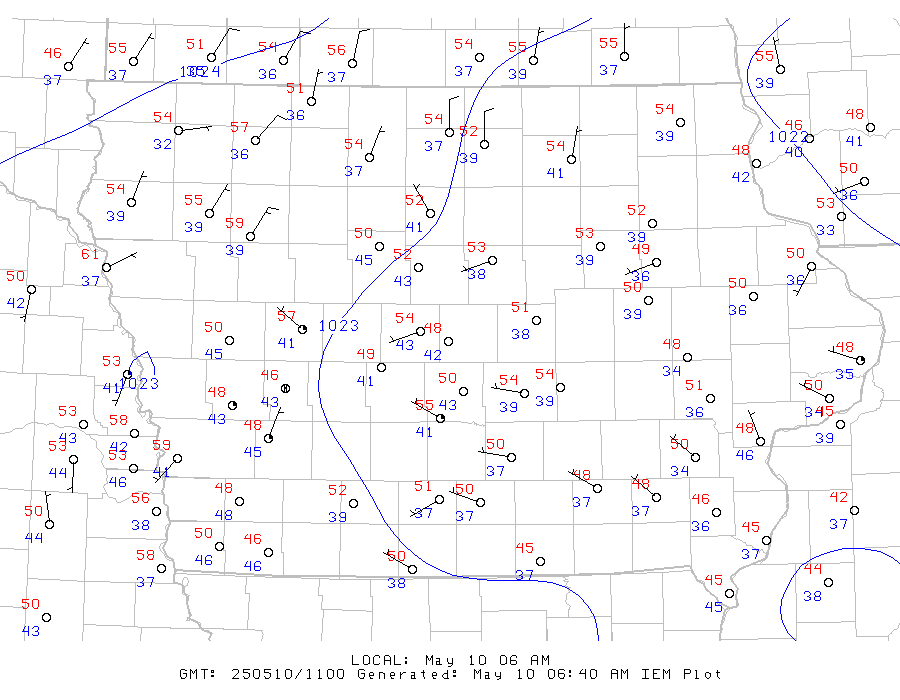 The IEM combines data from participating networks into products like maps shown above and web applications to analyze the data.