Past IEM Features tagged: winter1819
The IEM generates per winter storm analyses of snowfall reports over Iowa and tags them by the winter season. Here are the tags used for the previous winter seasons that these maps are available for:
---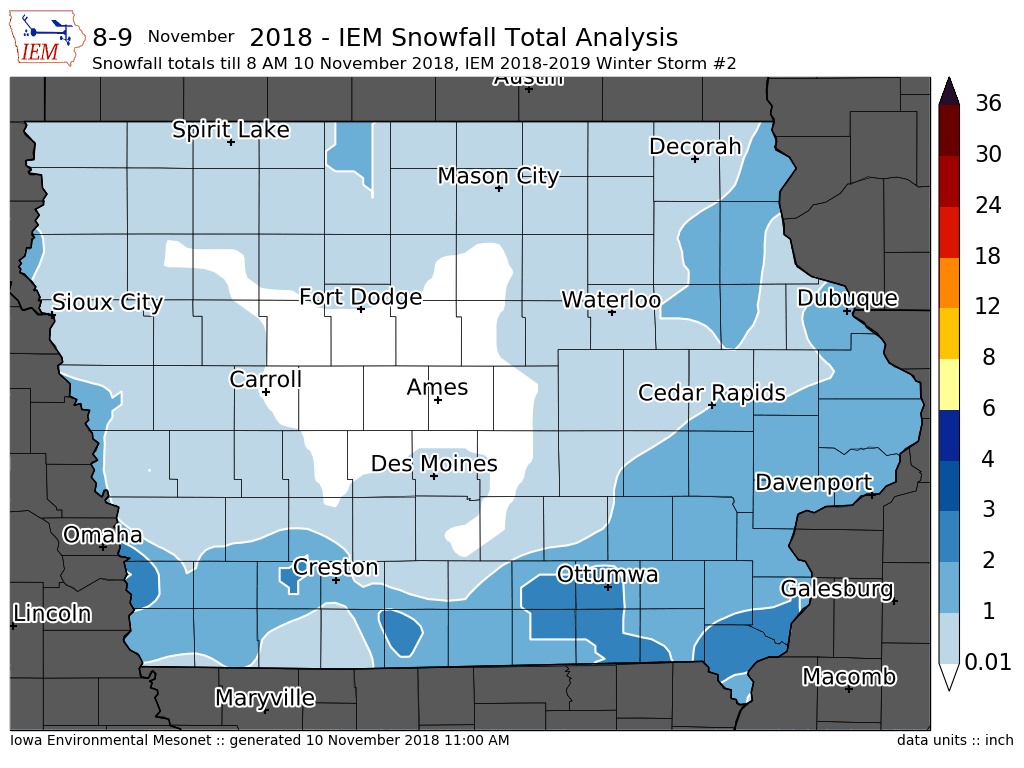 10 Nov 2018 11:03 AM
While not much of a winter storm, the light snow was able to accumulate over some portions of the state and bring upwards of two inches to isolated locations. For the purposes of the IEM winter storm accounting, any events like these that get a few reports of at least two inches are counted in the season total. The big story with this event was the bitter cold that settled in afterwards leading to record low temperatures over some locations in the state. We'll have a few more cold days prior to a warm up later in the week.
Voting:
Good: 9
Bad: 0
Tags: winter1819
---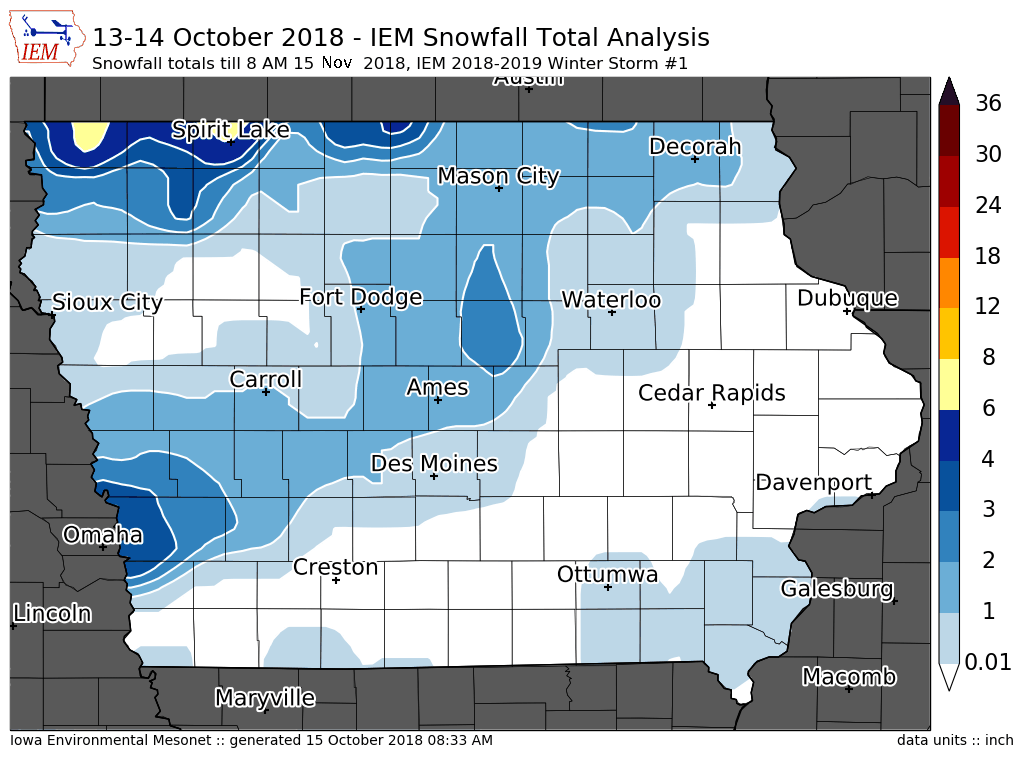 15 Oct 2018 07:55 AM
Well, here we are, the middle of October and already accumulating our first snowfall of the season. This event comes painfully early after a very snowy April making for one of the shortest periods between the last spring snowfall and first fall snowfall. The largest snowfall totals were isolated to far northwestern Iowa and near Omaha. This snow won't last long as soils are still rather warm and sunshine is expected today. Considering that our average high temperatures should be near 60 degrees, this current weather is not typical for mid October!
Voting:
Good: 12
Bad: 1
Tags: winter1819