Past IEM Features tagged: 2017
---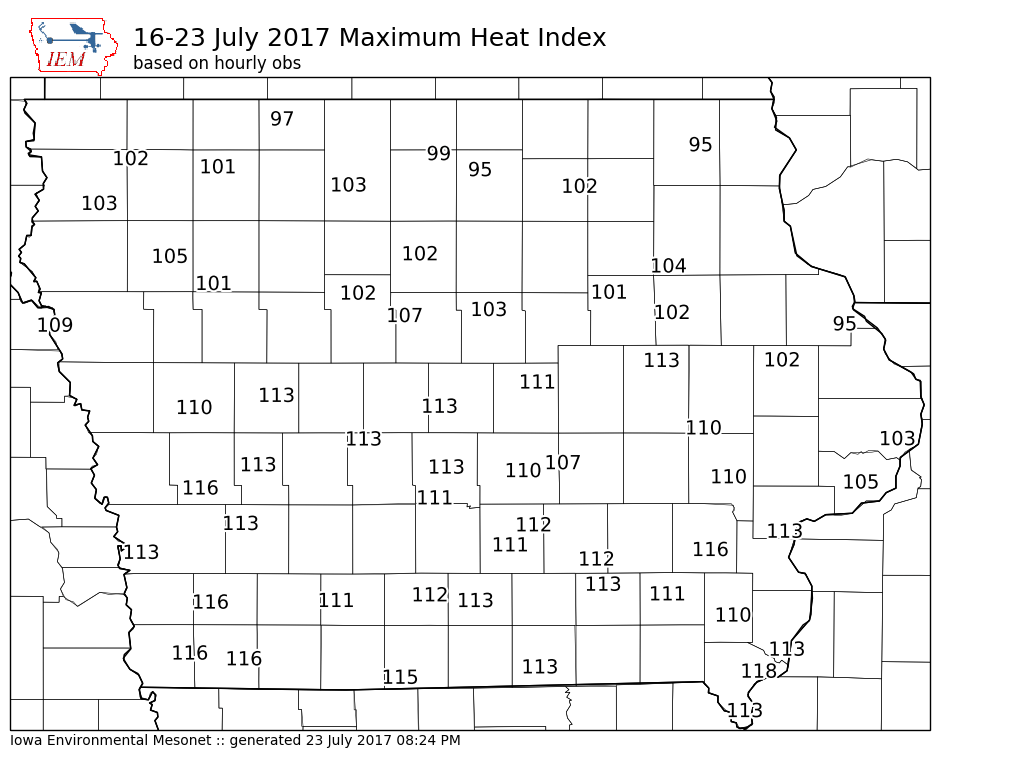 24 Jul 2017 05:32 AM
The brutally warm and humid conditions of last week were thankfully mostly gone from the state for the past weekend. The combination of high temperatures and dew points created for extreme heat index values. The featured map displays computed maximum heat index values for the airport weather stations in the state over the past week. These are based on available hourly observations, so actual maximum values could have been a degree or two higher. The highest value shown is 118 degrees for Fort Madison on 20 July. The forecast for this week has warm conditions, but nothing like what we experienced last week.
Voting:
Good: 19
Bad: 0
Tags: jul17 2017
---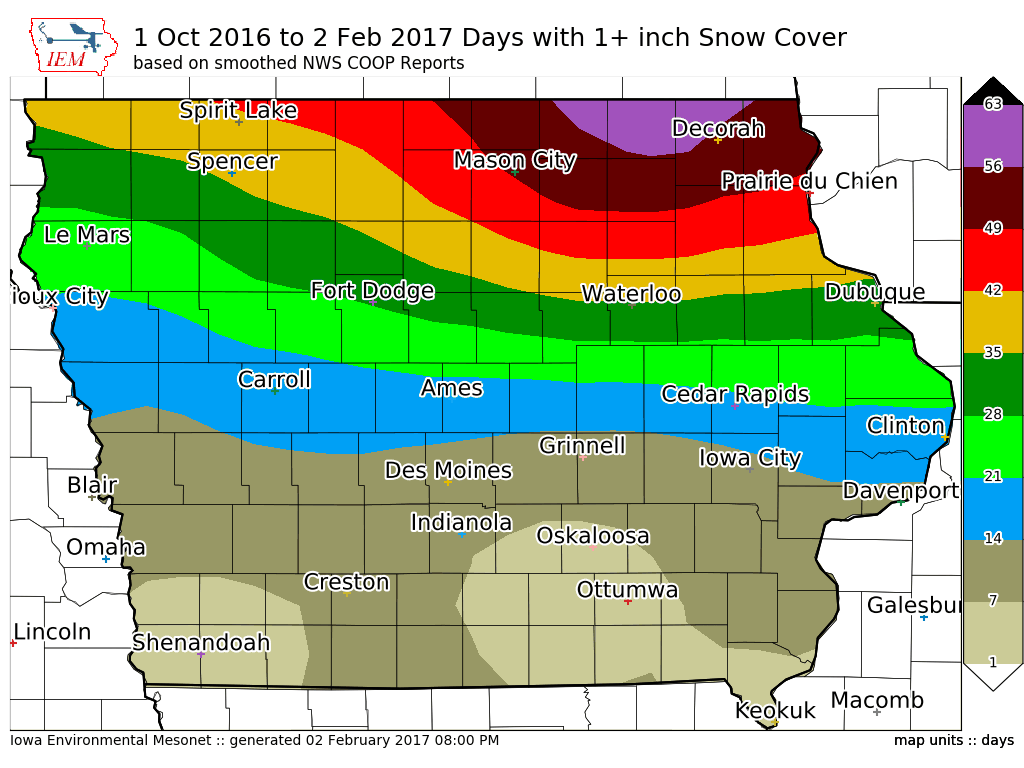 03 Feb 2017 05:33 AM
About a month ago, the same map was featured showing a significant north to south difference in the state with the number of days with at least one inch of snow depth covering the ground. Since then, the most significant snowfall only exasperated the difference with over 40 days of difference north to south over the state. The best chance of snowfall next week looks again to be confined to the northern part of the state.
Voting:
Good: 15
Bad: 1
Tags: 2017