Past IEM Features tagged: 2005
---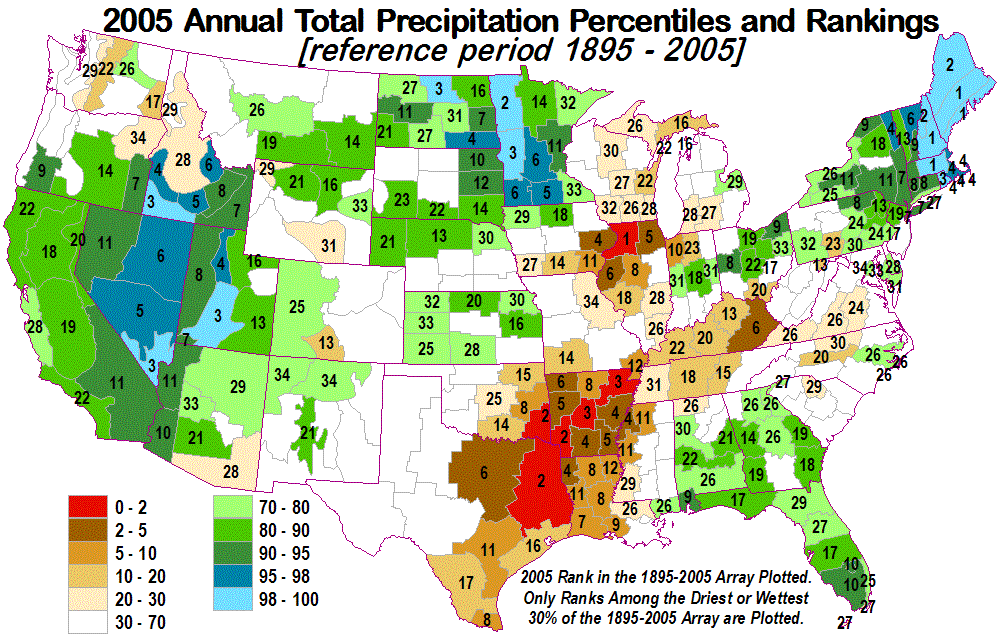 2005 Precip Percentiles
07 Jan 2006 01:37 PM
The featured image, courtesy of Richard Tinker, shows 2005 rainfall percentiles by climate district. You may want to click on the image to get a better view. The amazing juxtaposition of the fourth driest year in Eastcentral Iowa and the 18th wettest year in Northcentral Iowa make 2005 an extraordinary year.
Voting:
Good: 14
Bad: 9
Tags: 2005
---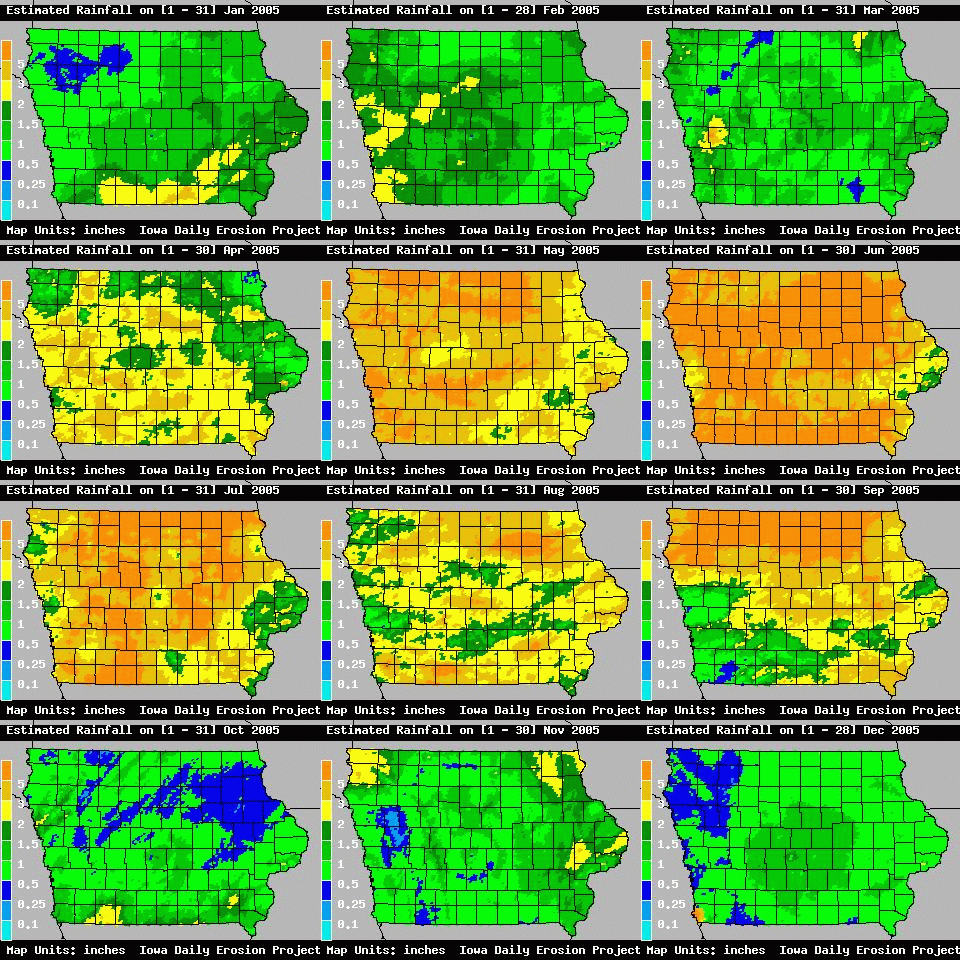 2005 monthly rainfall estimates
30 Dec 2005 07:14 AM
2005 will be remembered as a very dry year for folks in Southeastern Iowa. The featured image shows monthly rainfall estimates for 2005 (click on image for a legible view). The months of April, May, and June were really dry in that area while the northern tier of counties got large amounts of rainfall. A toast to 2006 hoping for equitable rainfall for all!
Voting:
Good: 13
Bad: 17
Tags: 2005