IEM Daily Feature
Tuesday, 07 December 2010
A repeat of last winter?
Posted: 07 Dec 2010 05:47 AM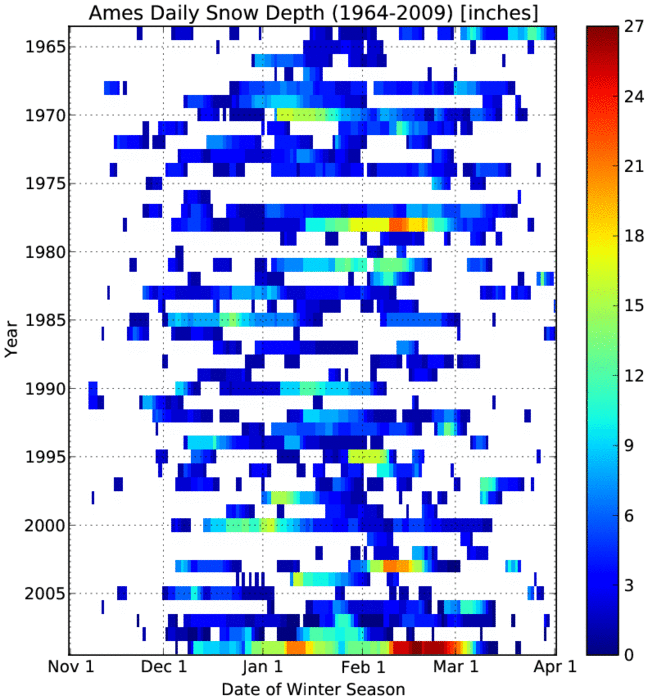 View larger image
click image for better view
Generate This Chart on Website
The forecast for the coming weekend looks to bring accumulating snow to central Iowa for the first time this season. The featured chart presents the daily snow depth reported near Ames for the previous winter seasons since Nov 1964. Last year certainly sticks out on this chart with deep snow throughout much of February. One also notes that once the snow arrived during the second week of December, it stuck around until mid March! Are we set to repeat this pattern?
Voting:
Good = 22
Bad = 5
Tags: snowcover 2009