IEM Daily Feature
Wednesday, 10 October 2007
Happy weather?
Posted: 10 Oct 2007 12:08 AM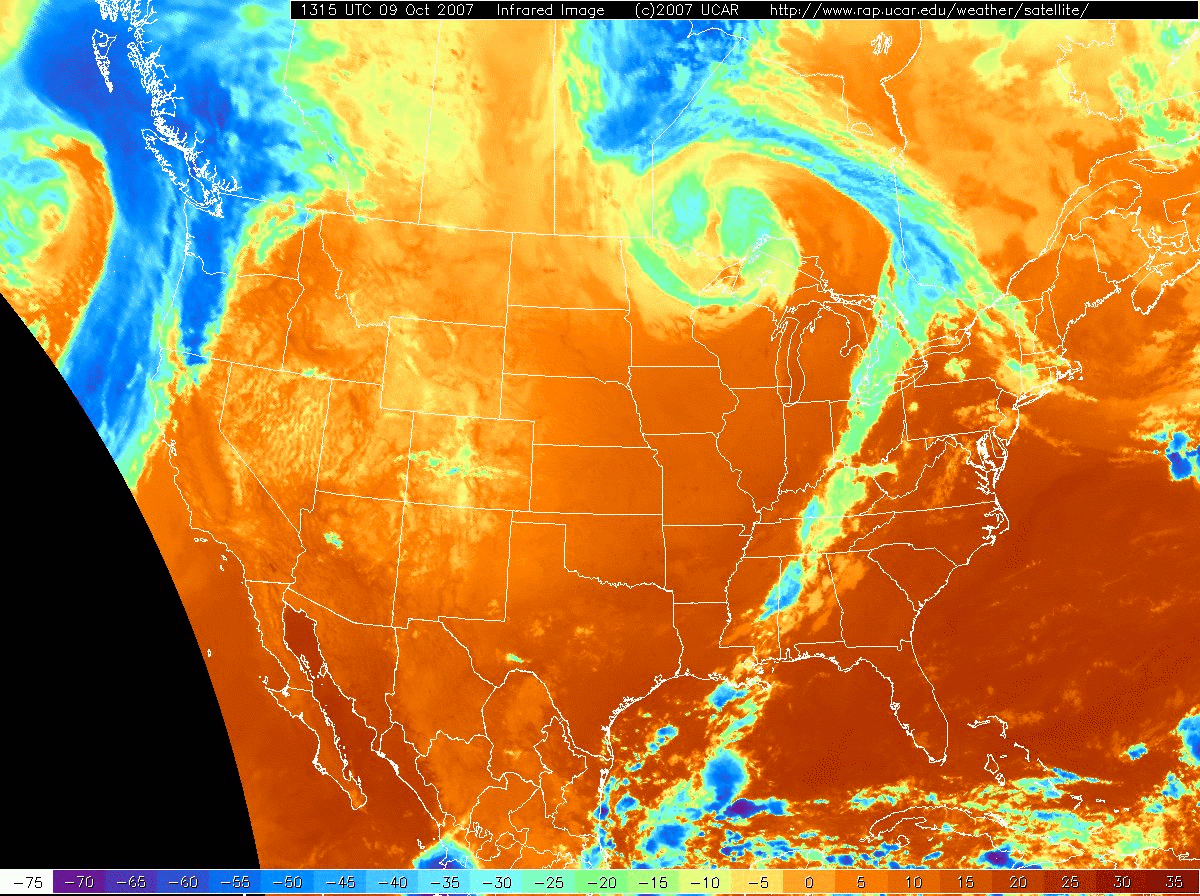 View larger image
satellite
This infrared satellite image was taken early Tuesday morning showing an interesting cloud formation over Minnesota :) This is associated with an upper level low that is helping to push very cool air into our area with highs on Wednesday only expected in the 50s! Temperatures are expected to return to the 60s by this weekend, which is about normal for this time of year.
Voting:
Good = 33
Bad = 10
Tags: satellite