IEM Daily Feature
Wednesday, 12 July 2006
8+ inches in 1 day!
Posted: 12 Jul 2006 07:28 AM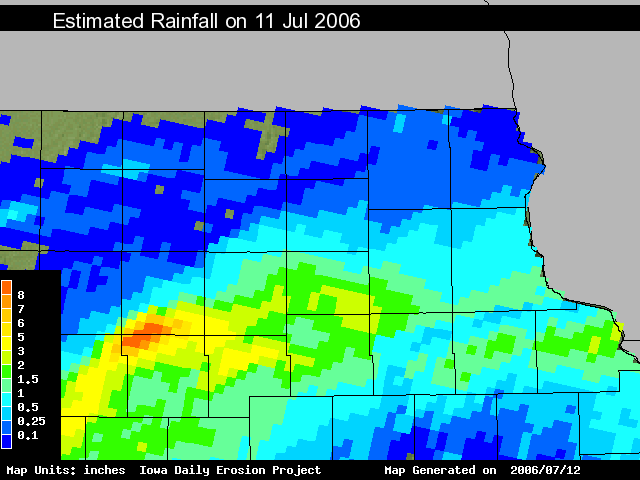 View larger image
Jul 11 2006 rainfall estimate
Rainfall estimates for yesterday indicate a small area of Northern Hardin County with over 8 inches of rain. These estimates seem to agree with a 9 inch rainfall report from Popejoy. It will probably be a good while until somebody in the state see that much rain in one day again.
Voting:
Good = 14
Bad = 3
Tags: heavyrain