IEM Daily Feature
Tuesday, 11 January 2005
Slickery out there
Posted: 11 Jan 2005 05:24 AM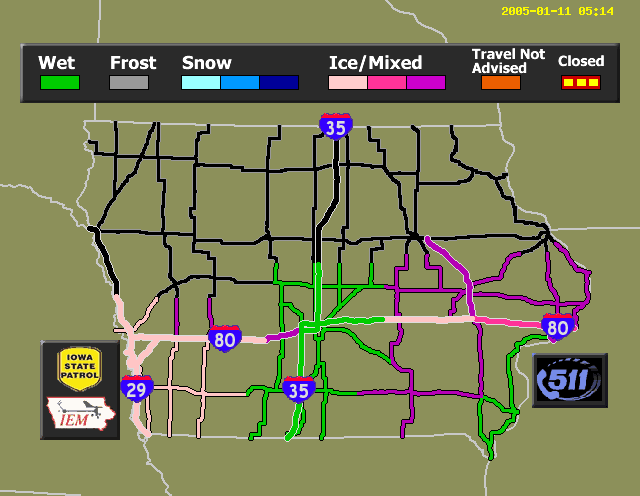 View larger image
5:15 AM road conditions on 11 Jan 2005
Slickery
is a very scientific word that describes Southern Iowa roads this morning after a few rounds of freezing rain, drizzle, and fog.
Road condition reports
this morning are ranging from 100% ice covered (purple) to just wet (green). More freezing rain is in the forecast before the BIG cool down at the end of this week!
Voting:
Good = 16
Bad = 12