IEM Daily Feature
Thursday, 24 June 2004
Got your jacket?
Posted: 24 Jun 2004 08:34 AM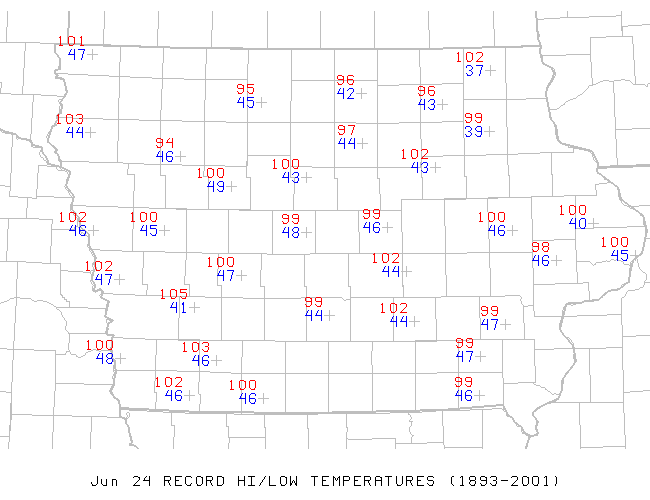 View larger image
Record Hi/Lo for 24 Jun.
You will probably need your jacket for the cold and rainy weather that is in store for today. Low temperatures this evening will approach record levels for the day which are in the low 40s.