IEM Daily Feature
Monday, 19 April 2004
Windy, Windy, Windy.
Posted: 19 Apr 2004 07:21 AM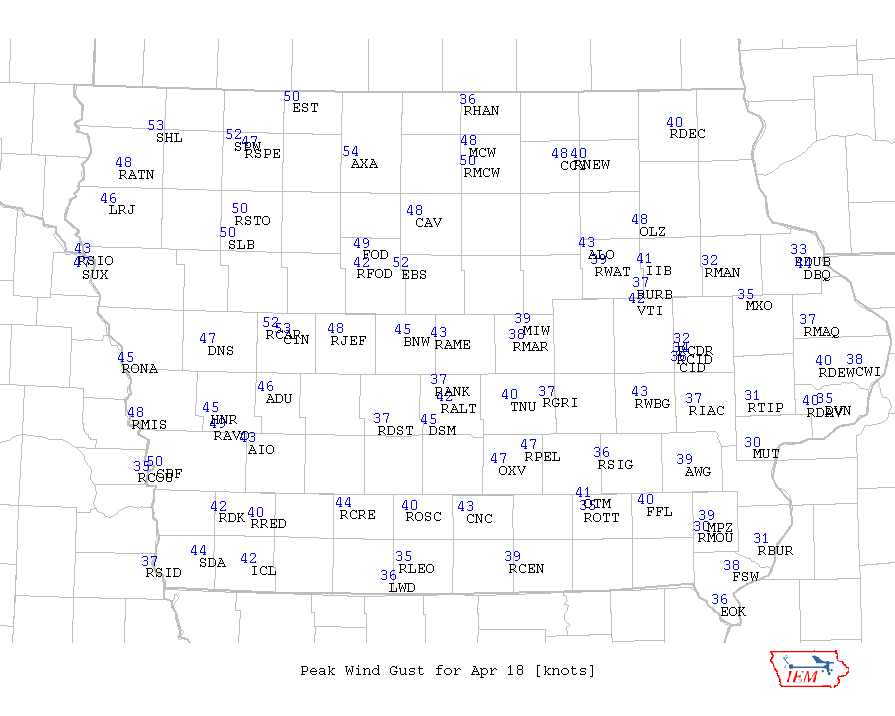 View larger image
Peak gusts on 18 Apr 2004.
What a wild ride it was this weekend! Winds on Sunday were incredible with numerous reports of gusts over 50 knots and some reports of damage. Thankfully, Monday won't be quite as windy as Sunday was.