IEM Daily Feature
Friday, 06 February 2004
Please, more snow!
Posted: 06 Feb 2004 09:17 AM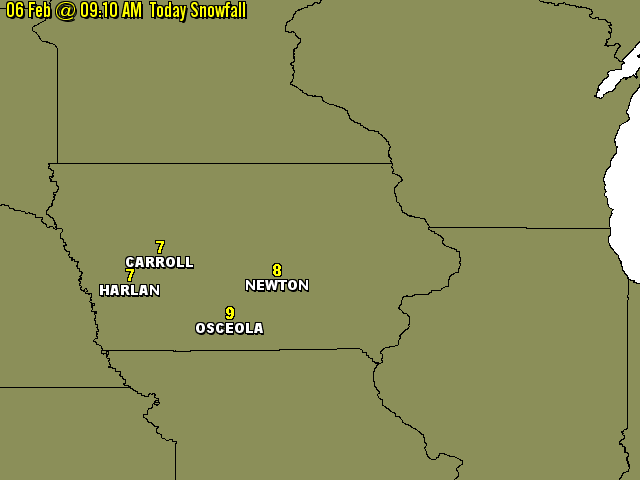 View larger image
Snowfall totals 6 Feb 2004.
Perhaps we have approached this snow problem the wrong way. If we use reverse psychology and beg for more snow, maybe then we won't get any more. Anyway, our next chance of snow is Sunday night into Monday.