IEM Daily Feature
Monday, 11 August 2003
Some rain, not enough.
Posted: 11 Aug 2003 08:12 AM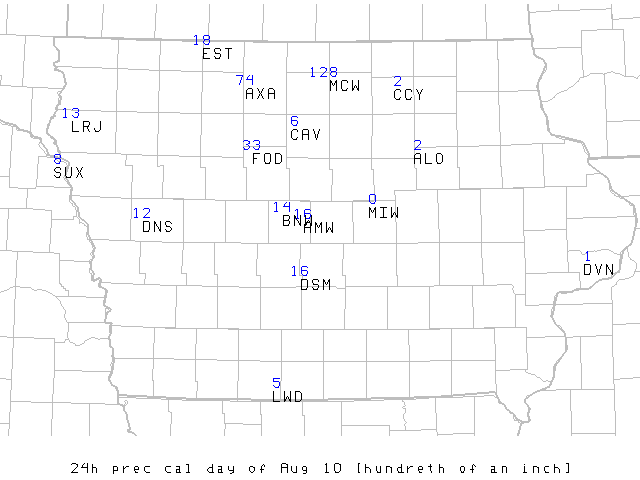 View larger image
Rainfall totals on 10 Aug 2003.
It actually rained in parts of Iowa on Sunday, but unfortunately, it was not enough rain. Mason City (MCW) appears to have recorded the most rainfall with 1.28 inches at the airport.