IEM Daily Feature
Wednesday, 16 April 2003
A Swirl of Storms
Posted: 16 Apr 2003 07:43 AM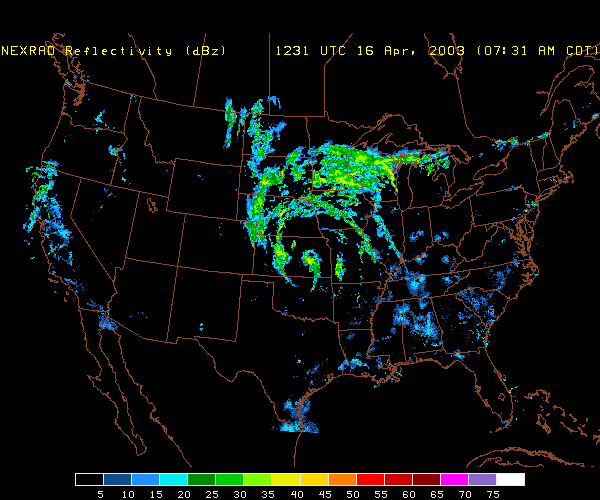 View larger image
7:30 AM National RADAR Composite on 16 Apr 2003.
Generate This Chart on Website
Most of the upper MidWest is currently under the influence of a rather large storm system bringing much needed rain to the Iowa. Showers will continue off and on today and tomorrow with much cooler weather on the way for easter weekend.