IEM Daily Feature
Thursday, 13 March 2003
Springtime Storms
Posted: 13 Mar 2003 08:37 AM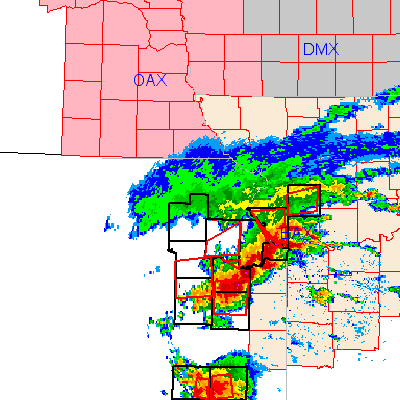 View larger image
7:40 PM Pleasant Hill, MO NEXRAD with current warnings on 12 Mar 2003.
The first big thunderstorms of the season did not quite make it into Southern Iowa. Shown is a plot taken from the '
NEXRAD with warmings
' application yesterday afternoon. Based on the
storm reports
, big hail was produced from these storms.