The Iowa Environmental Mesonet (IEM) collects environmental data from cooperating members with observing networks. The data are stored and made available on this website.
IEM Daily Feature

Seven Straight below Freezing
Posted: 17 Jan 2019 06:06 AM, Views: 232
Temperatures above freezing may be difficult to come by for the rest of this January as the well advertised cold weather arrives for the weekend and looks to persist. We will likely see at least seven straight days with the high temperature below freezing. The frequency of having this situation is shown by the featured chart. The chance of a given day having the previous seven days below freezing is about 1 in 10. While not shown and for comparison, the frequency for a colder location like Fargo, ND is about 50%.
Previous Years' Features
New Hampton US 18 East, IA Webcam: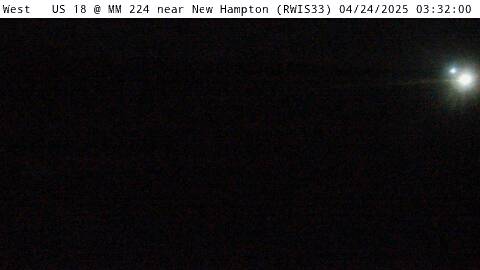 View other webcams
News Items

Current Website Performance:
Bandwidth: 9.4 MB/s
Requests/Second: 2,206
Soil Temperatures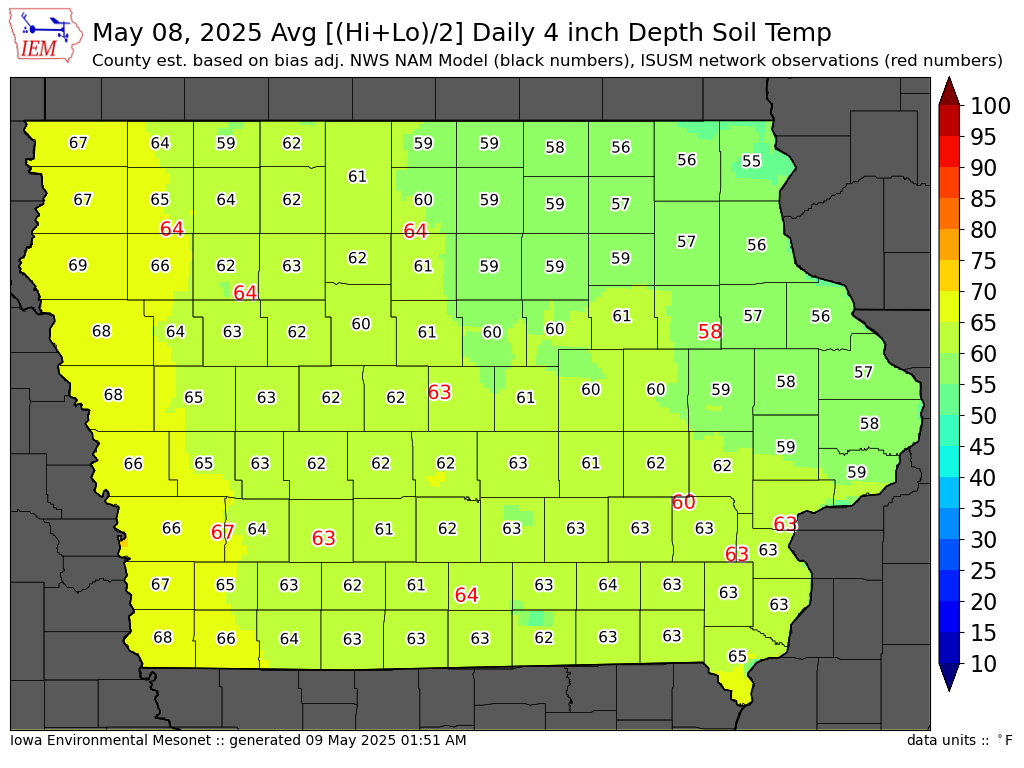 Data from the Iowa State Soil Moisture Network is found on this website and daily soil temperature averages are used to produce the highlighted analysis.
Precipitation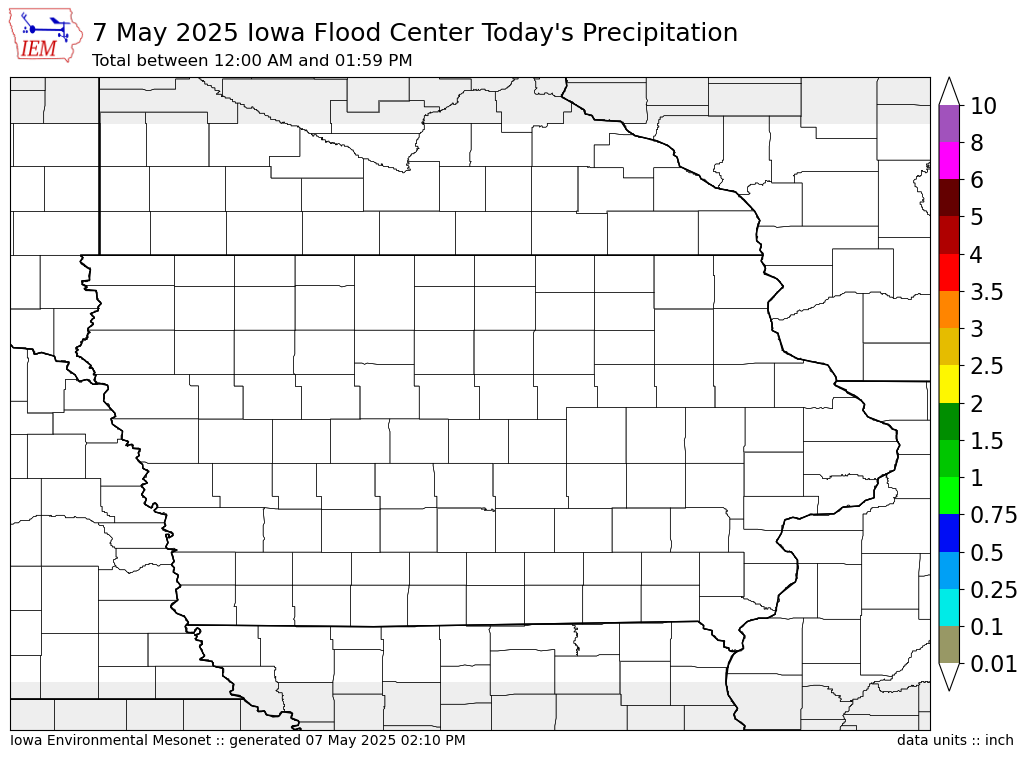 Besides point observations of precipitation, the IEM also processes gridded rainfall products made available by NOAA. This information is archived and made available in GIS ready formats.
Current Data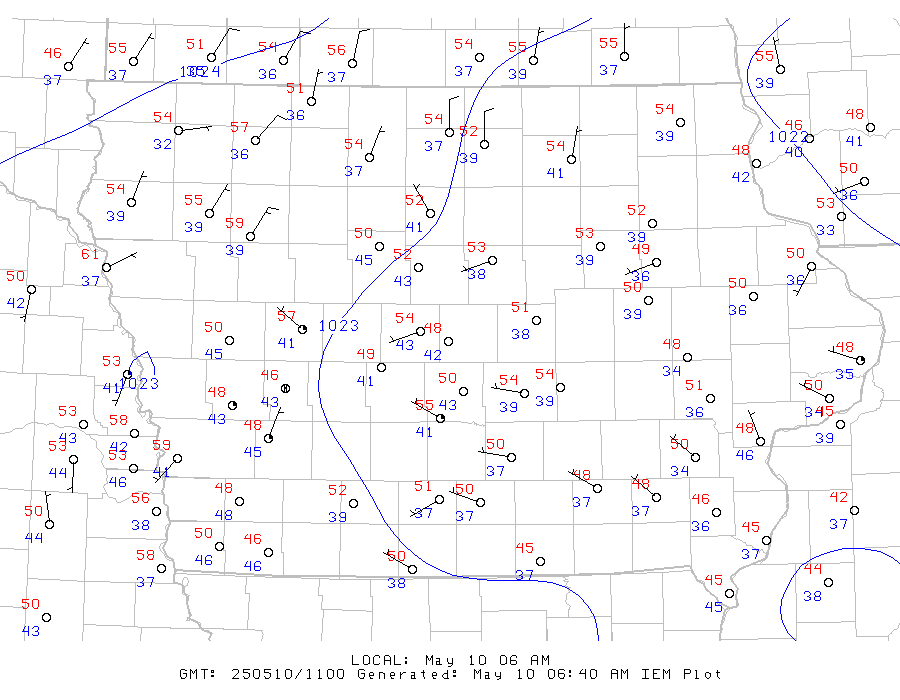 The IEM combines data from participating networks into products like maps shown above and web applications to analyze the data.