The Iowa Environmental Mesonet (IEM) collects environmental data from cooperating members with observing networks. The data are stored and made available on this website.
IEM Daily Feature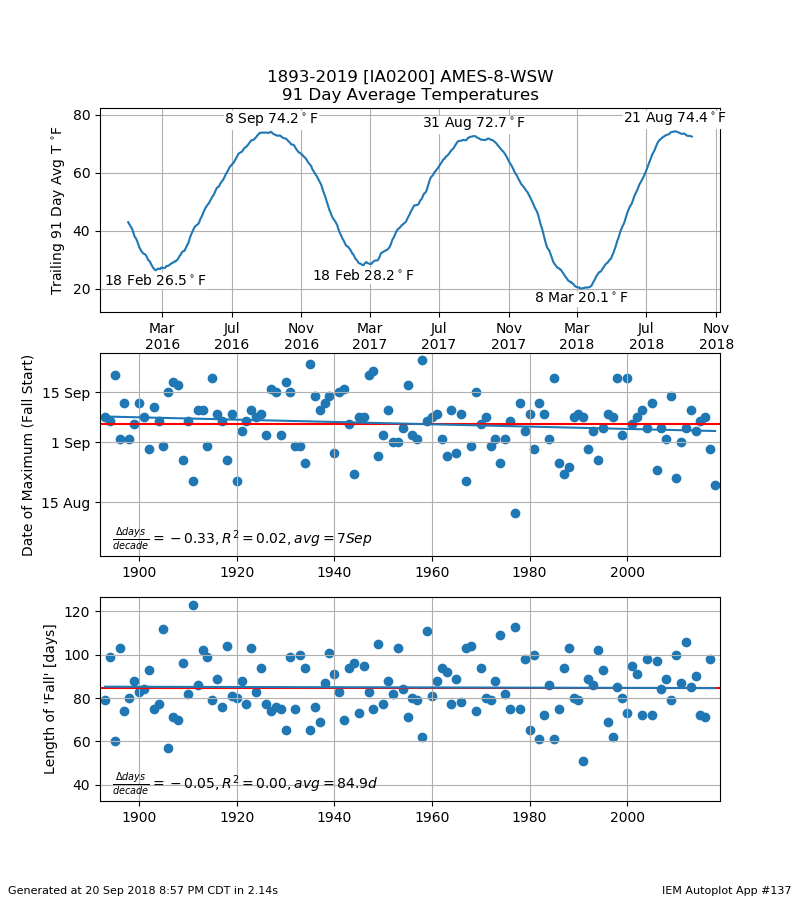 A month of Fall Already
Posted: 21 Sep 2018 05:34 AM, Views: 472
Tags:
fall
The Fall Equinox is on Saturday and thus starts the astronomical fall season. The weather recently has certainly felt more like the middle of summer than early fall recently, but thankfully a cold front swept the state clean of the hot and muggy air overnight. Of course the definition of the seasons is arbitrary, but if one considers the warmest consecutive 91 day period each year as the summer season then the start date of the fall season can be determined. The featured chart does that calculation and shows that the trailing 91 day average temperature peaked back on 21 August! That means we have had a month of the fall season already! The bottom two panels show some metrics on the fall season and the average number of days shown in the bottom panel show the fall season averaging only 84 days. This weekend looks to be awesome fall weather, so enjoy it before winter comes.
Previous Years' Features
New Hampton (US 18), IA Webcam: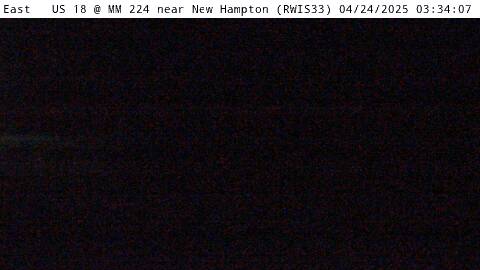 View other webcams
News Items

Current Website Performance:
Bandwidth: 8.4 MB/s
Requests/Second: 2,030
Soil Temperatures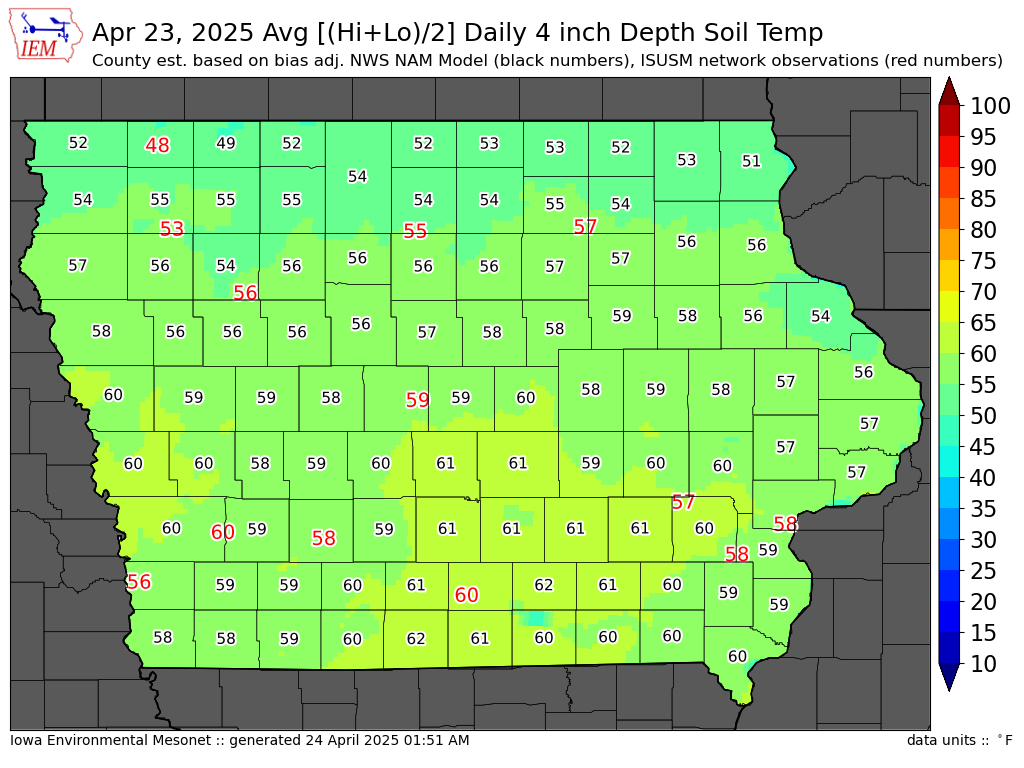 Data from the Iowa State Soil Moisture Network is found on this website and daily soil temperature averages are used to produce the highlighted analysis.
Precipitation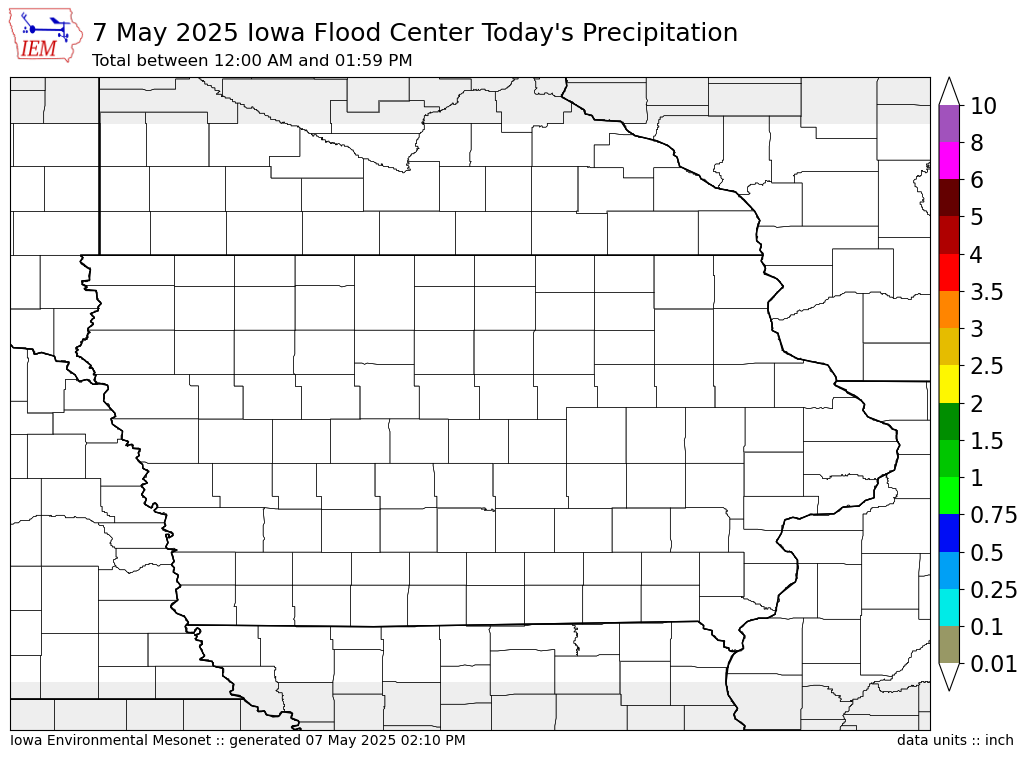 Besides point observations of precipitation, the IEM also processes gridded rainfall products made available by NOAA. This information is archived and made available in GIS ready formats.
Current Data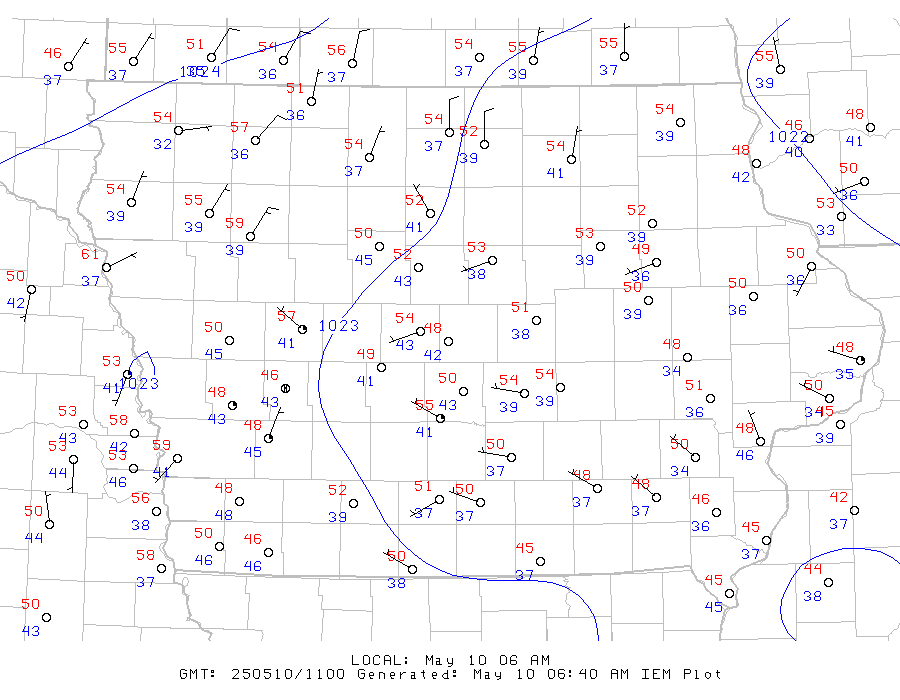 The IEM combines data from participating networks into products like maps shown above and web applications to analyze the data.