Past IEM Features tagged: cocorahs
---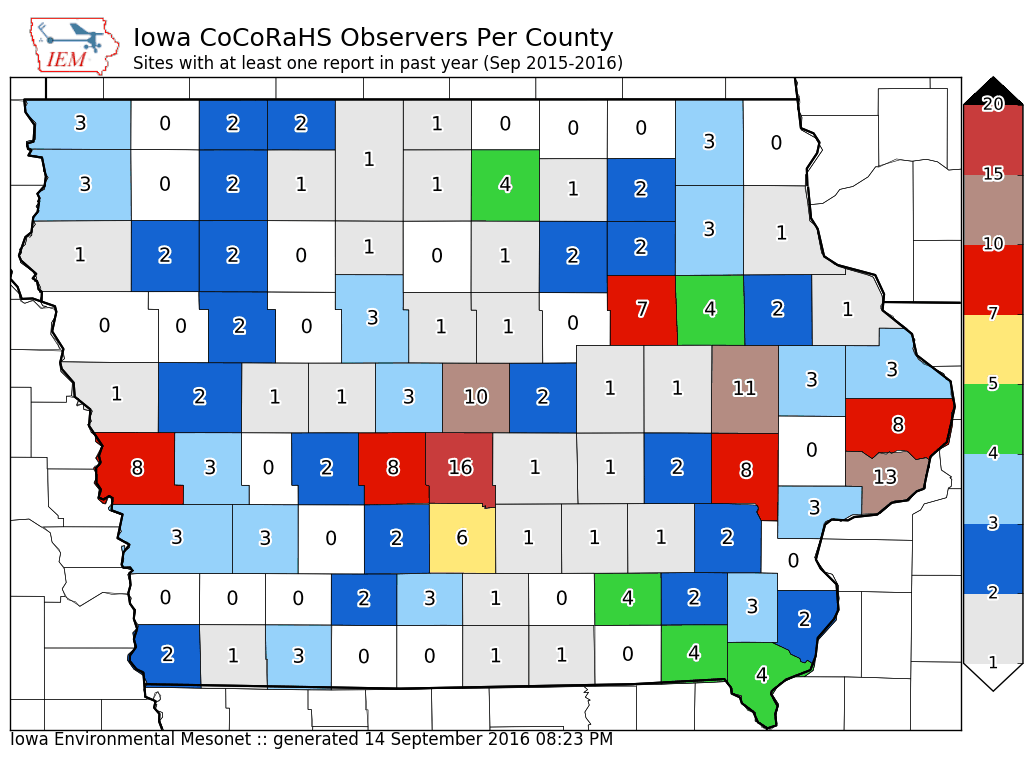 15 Sep 2016 05:34 AM
CoCoRaHS
is a citizen science project that supports the collection of daily rainfall reports. Using a standardized rain gauge, folks can report their precipitation totals to a website. There are number of CoCoRaHS observers in the state, but we have yet to reach having at least one active observer in each county in the state. The featured map displays the number of active users per county, whereby activity is just having one precipitation report made in the past year.
Voting:
Good: 15
Bad: 0
Tags: cocorahs
---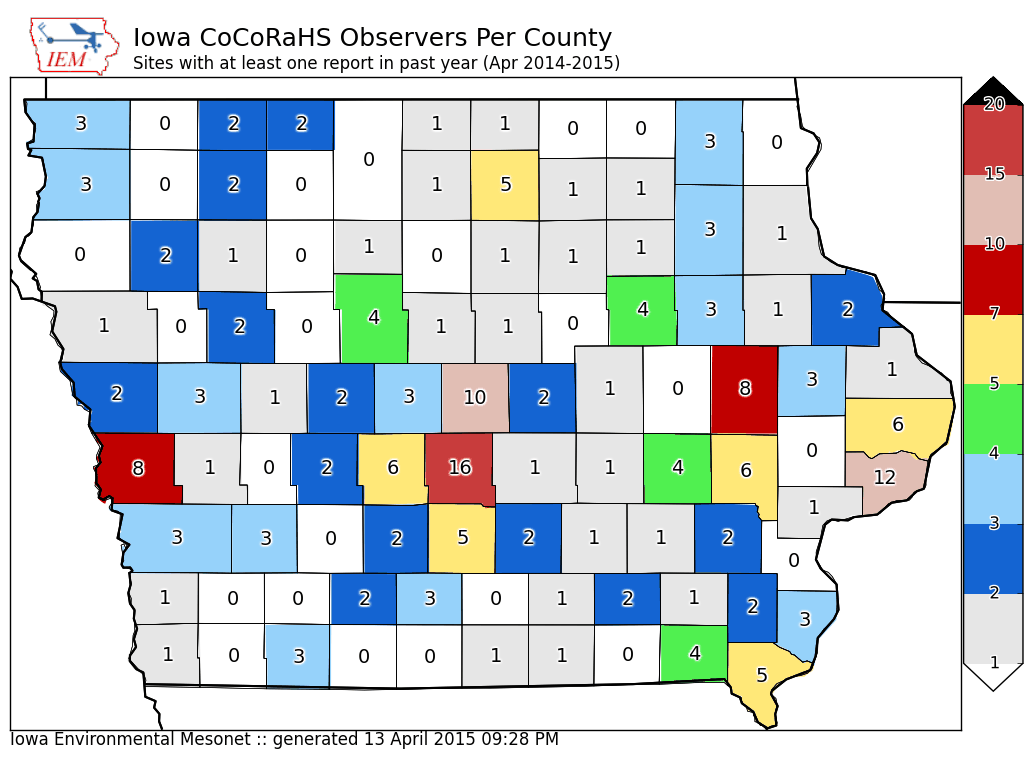 14 Apr 2015 05:39 AM
CoCoRaHS
is a volunteer network of people making daily rain, snow, and hail reports. The project was recently in the news as the White House signed up to be an observation site. Iowa has participated in the project since 1 August 2007 and the featured map displays the number of observers per county that have made at least one report in the past year. Not all counties currently have an active observer, so please consider signing up if you are interested!
Voting:
Good: 27
Bad: 11
Abstain: 5
Tags: cocorahs
---
228 stations signed up thus far.
20 Aug 2007 07:00 AM
On 1 August we launched the
CoCoRaHS project
in Iowa and 20 days later we have at least 1 observer in 66 out of the 99 counties in Iowa! We would really like to have the entire state covered by September 1rst, so if you know of anybody in those counties currently shown in white (no observers) please let them know about CoCoRaHS! The current flooding situation in Iowa shows how important these high resolutions observations are. You can see an impressive summary of
August totals here
!
Voting:
Good: 46
Bad: 24
Tags: cocorahs