Past IEM Features tagged: apr05
---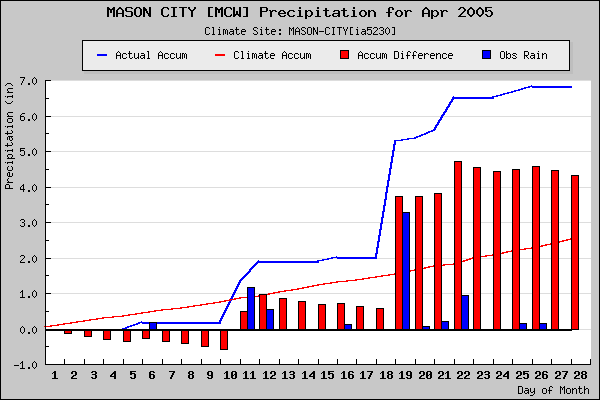 View larger image
April 2005 rainfall for Mason City.
28 Apr 2005 07:38 AM
For some locations like Mason City, April has been a wet month. The featured plot shows accumulated rainfall (blue line), climatological rainall (red line), daily rainfall (blue bars), and accumulated difference (red bars) for Mason City during April. The plot really tells the story for the month with the first 10 days being dry and the rest being wet. The chances for Mason City to add to its gaudy April totals don't look good with most of the rain chances to the south of I-80 for the rest of this week.
Voting:
Good: 10
Bad: 2
Tags: apr05