IEM Daily Feature
Thursday, 01 March 2007
March in like a herd of lions!
Posted: 01 Mar 2007 06:23 AM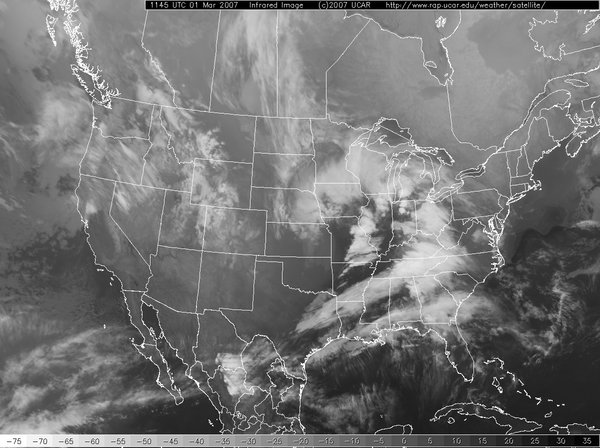 View larger image
6 AM infrared satellite on 1 Mar 2007
A massive storm is cranking up this Thursday morning with heavy snowfall rates reported in Western Iowa and severe thunderstorms all the way south to the gulf coast. This storm system is still strengthening as it lifts northeast over Iowa. A blizzard warming is posted for most of Western Iowa with the heaviest snow totals exceeding a foot!
Voting:
Good = 30
Bad = 10
Tags: satellite