IEM Daily Feature
Monday, 12 January 2004
Back at it.
Posted: 12 Jan 2004 08:23 AM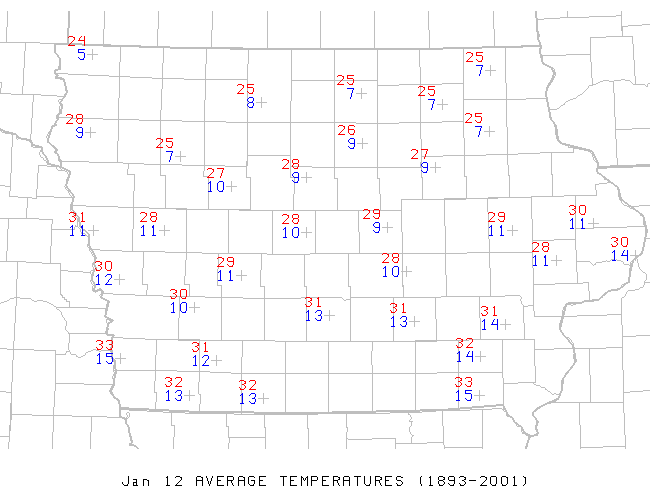 View larger image
Normal Hi/Lo temps on 12 Jan.
With almost everybody back to school or work today, life is getting back to normal. The weather will be pleasant for the most of this week with only limited chances of precipitation.