View All Watches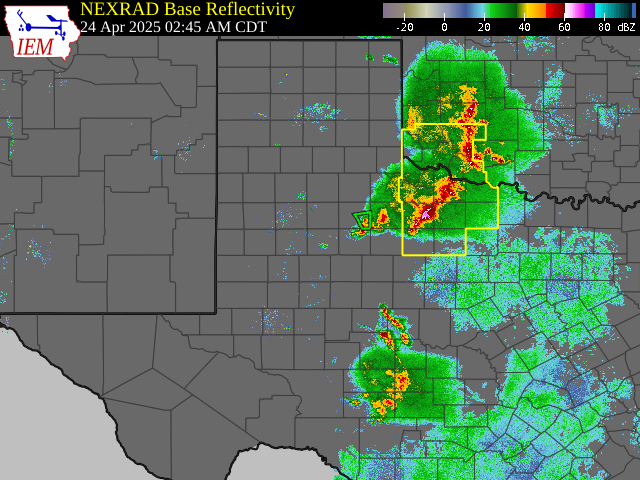 758 
WWUS30 KWNS 302321
SAW9  
SPC AWW 302321
WW 429 TORNADO OK TX 302320Z - 010600Z
AXIS..85 STATUTE MILES EAST AND WEST OF LINE..
20WSW FTW/FORT WORTH TX/ - 35NNE CQB/CHANDLER OK/
..AVIATION COORDS.. 75NM E/W /34WSW TTT - 38W TUL/
HAIL SURFACE AND ALOFT..2 INCHES. WIND GUSTS..60 KNOTS.
MAX TOPS TO 500. MEAN STORM MOTION VECTOR 22040.

LAT...LON 32709915 36189809 36189505 32709623

THIS IS AN APPROXIMATION TO THE WATCH AREA.  FOR A
COMPLETE DEPICTION OF THE WATCH SEE WOUS64 KWNS
FOR WOU9.