View All Watches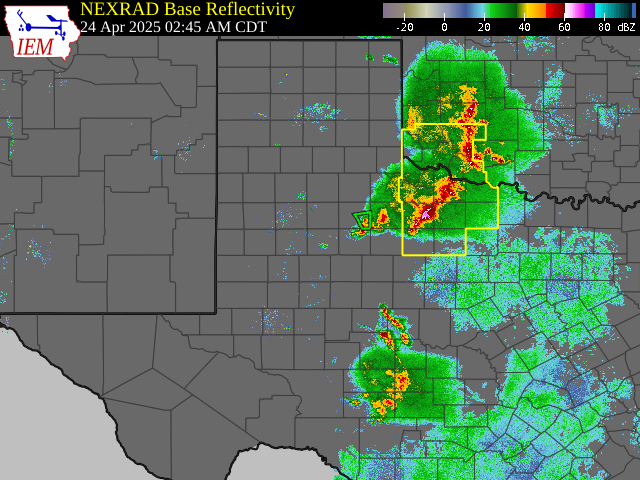 718 
WWUS30 KWNS 161051
SAW9  
SPC AWW 161051
WW 379 TORNADO NC SC CW 161050Z - 162100Z
AXIS..50 STATUTE MILES EITHER SIDE OF LINE..
35SSW ILM/WILMINGTON NC/ - 20SW SOP/SOUTHERN PINES NC/
..AVIATION COORDS.. 45NM EITHER SIDE /35SSW ILM - 47N FLO/
WIND GUSTS..60 KNOTS. 
MAX TOPS TO 500.MEAN STORM MOTION VECTOR 13535.

REPLACES WW 378..NC CW 

LAT...LON 33247868 34458018 35567906 34367758

THIS IS AN APPROXIMATION TO THE WATCH AREA.  FOR A
COMPLETE DEPICTION OF THE WATCH SEE WOUS64 KWNS
FOR WOU9.