View All Watches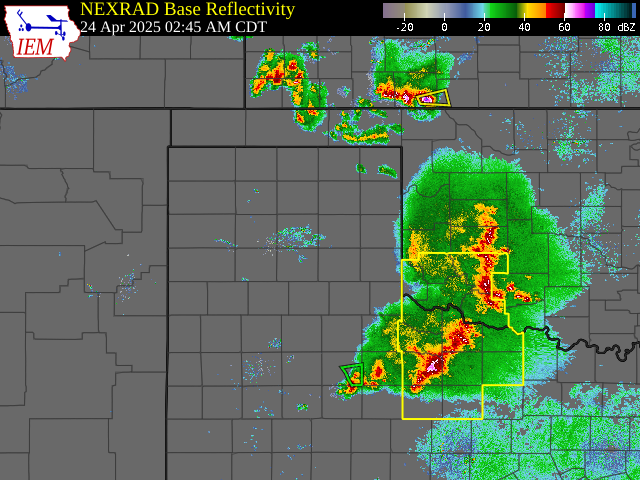 025 
WWUS30 KWNS 202031
SAW4  
SPC AWW 202031
WW 384 TORNADO MN 202035Z - 210400Z
AXIS..45 STATUTE MILES NORTH AND SOUTH OF LINE..
55E MKT/MANKATO MN/ - 45NW OTG/WORTHINGTON MN/
..AVIATION COORDS.. 40NM N/S /44SSE MSP - 37NE FSD/
HAIL SURFACE AND ALOFT..2 INCHES. WIND GUSTS..60 KNOTS.
MAX TOPS TO 500. MEAN STORM MOTION VECTOR 25035.

LAT...LON 43569280 43459622 44759622 44869280

THIS IS AN APPROXIMATION TO THE WATCH AREA.  FOR A
COMPLETE DEPICTION OF THE WATCH SEE WOUS64 KWNS
FOR WOU4.