View All Watches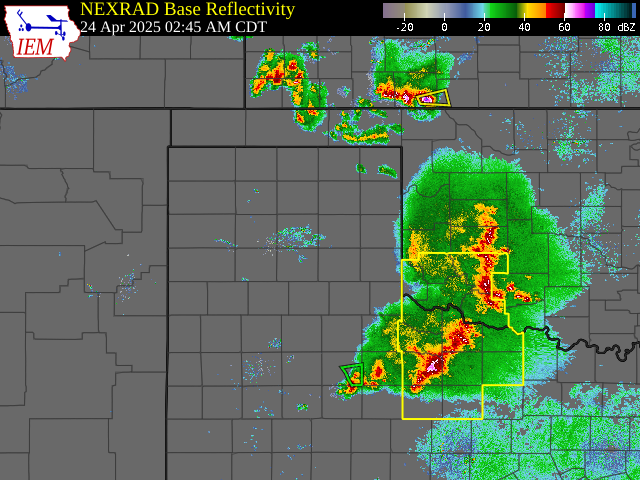 483 
WWUS30 KWNS 200302
SAW4  
SPC AWW 200302
WW 194 SEVERE TSTM KS OK TX 200305Z - 201000Z
AXIS..55 STATUTE MILES NORTH AND SOUTH OF LINE..
40S MHK/MANHATTAN KS/ - 25S LBL/LIBERAL KS/
..AVIATION COORDS.. 50NM N/S /50ESE SLN - 22S LBL/
HAIL SURFACE AND ALOFT..2 INCHES. WIND GUSTS..60 KNOTS.
MAX TOPS TO 600. MEAN STORM MOTION VECTOR 30040.

LAT...LON 37759666 35880097 37470097 39349666

THIS IS AN APPROXIMATION TO THE WATCH AREA.  FOR A
COMPLETE DEPICTION OF THE WATCH SEE WOUS64 KWNS
FOR WOU4.