View All Watches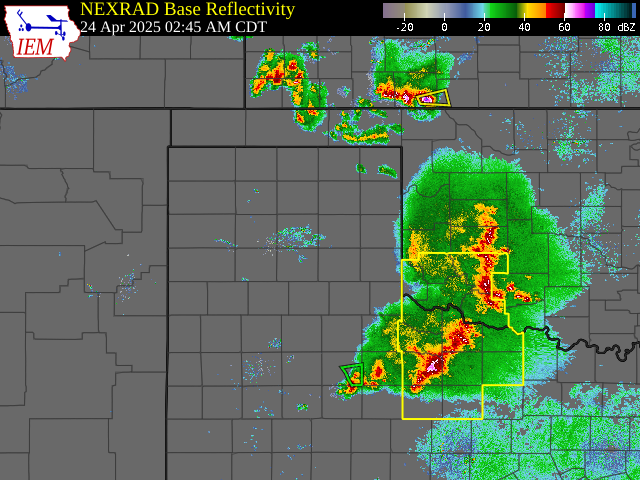 329 
WWUS30 KWNS 012012
SAW4  
SPC AWW 012012
WW 434 TORNADO IL MO 012015Z - 020100Z
AXIS..60 STATUTE MILES EAST AND WEST OF LINE..
25NE PIA/PEORIA IL/ - 65SSW SPI/SPRINGFIELD IL/
..AVIATION COORDS.. 50NM E/W /18SE BDF - 17ENE STL/
HAIL SURFACE AND ALOFT..1.5 INCHES. WIND GUSTS..60 KNOTS.
MAX TOPS TO 400. MEAN STORM MOTION VECTOR 21035.

LAT...LON 40918819 38978902 38979126 40919048

THIS IS AN APPROXIMATION TO THE WATCH AREA.  FOR A
COMPLETE DEPICTION OF THE WATCH SEE WOUS64 KWNS
FOR WOU4.