View All Watches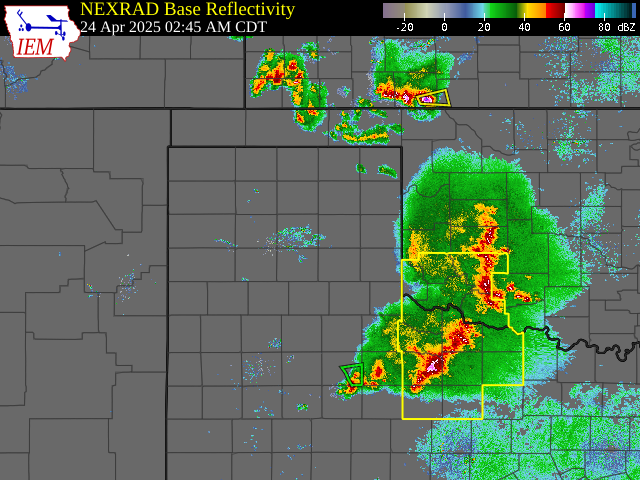 085 
WWUS30 KWNS 052225
SAW4  
SPC AWW 052225
WW 514 SEVERE TSTM OH PA WV LE 052225Z - 060300Z
AXIS..55 STATUTE MILES EAST AND WEST OF LINE..
10NNW ERI/ERIE PA/ - 40WSW HLG/WHEELING WV/
..AVIATION COORDS.. 50NM E/W /12N ERI - 25W AIR/
HAIL SURFACE AND ALOFT..1 INCH. WIND GUSTS..60 KNOTS.
MAX TOPS TO 400. MEAN STORM MOTION VECTOR 27050.

LAT...LON 42207918 39958030 39958238 42208133

THIS IS AN APPROXIMATION TO THE WATCH AREA.  FOR A
COMPLETE DEPICTION OF THE WATCH SEE WOUS64 KWNS
FOR WOU4.