View All Watches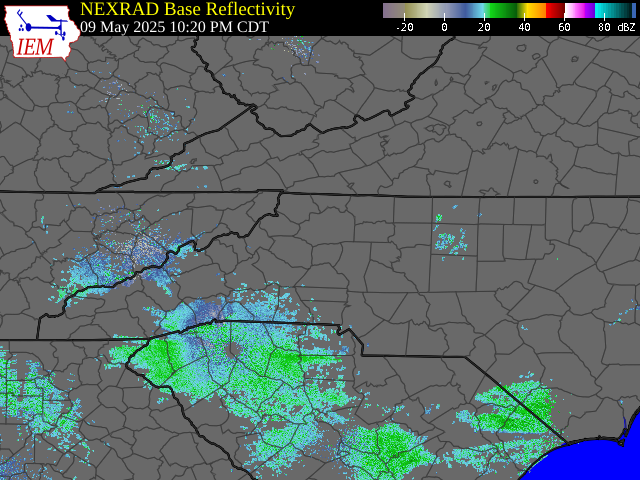 980 
WWUS30 KWNS 151611
SAW2  
SPC AWW 151611
WW 52 TORNADO GA NC SC VA CW 151615Z - 152300Z
AXIS..50 STATUTE MILES EAST AND WEST OF LINE..
75NNE HKY/HICKORY NC/ - 75SSE AGS/AUGUSTA GA/
..AVIATION COORDS.. 45NM E/W /23SSW PSK - 22WNW SAV/
HAIL SURFACE AND ALOFT..1 INCH. WIND GUSTS..60 KNOTS.
MAX TOPS TO 500. MEAN STORM MOTION VECTOR 21040.

LAT...LON 36727995 32348062 32348233 36728176

THIS IS AN APPROXIMATION TO THE WATCH AREA.  FOR A
COMPLETE DEPICTION OF THE WATCH SEE WOUS64 KWNS
FOR WOU2.