View All Watches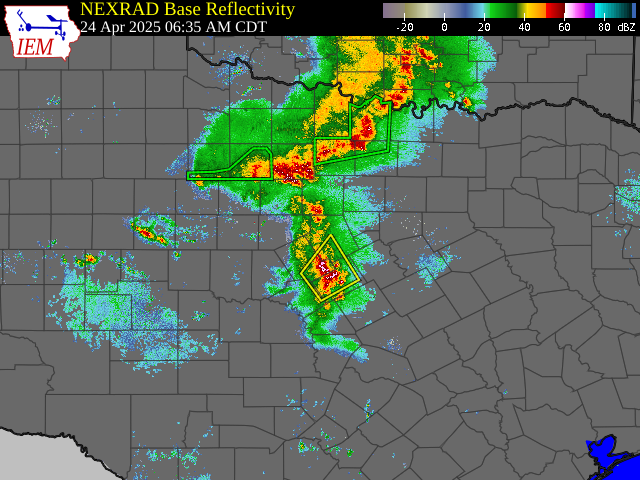 261 
WWUS30 KWNS 130656
SAW1  
SPC AWW 130656
WW 411 SEVERE TSTM TX 130655Z - 131300Z
AXIS..45 STATUTE MILES NORTH AND SOUTH OF LINE..
70WSW SJT/SAN ANGELO TX/ - 60NE JCT/JUNCTION TX/
..AVIATION COORDS.. 40NM N/S /63WSW SJT - 51NE JCT/
HAIL SURFACE AND ALOFT..1.5 INCHES. WIND GUSTS..60 KNOTS.
MAX TOPS TO 500. MEAN STORM MOTION VECTOR 26025.

LAT...LON 31620158 31789905 30479905 30320158

THIS IS AN APPROXIMATION TO THE WATCH AREA.  FOR A
COMPLETE DEPICTION OF THE WATCH SEE WOUS64 KWNS
FOR WOU1.