View All Watches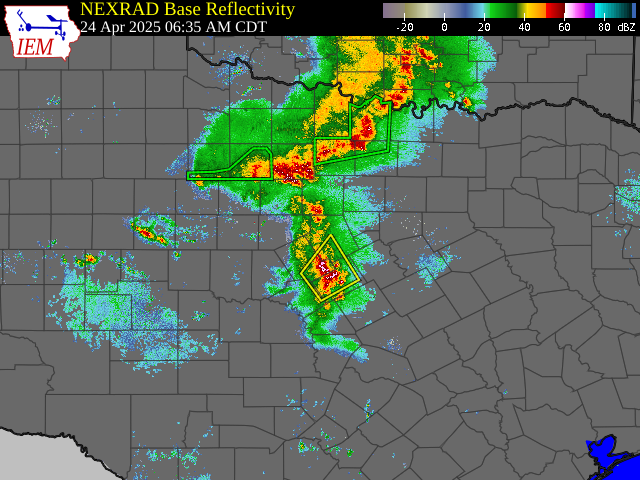 197 
WWUS30 KWNS 191120
SAW1  
SPC AWW 191120
WW 1 TORNADO LA MS 191120Z - 191900Z
AXIS..70 STATUTE MILES NORTH AND SOUTH OF LINE..
30NNW BTR/BATON ROUGE LA/ - 25NNE MEI/MERIDIAN MS/
..AVIATION COORDS.. 60NM N/S /27N BTR - 20NNE MEI/
HAIL SURFACE AND ALOFT..1 INCH. WIND GUSTS..60 KNOTS.
MAX TOPS TO 450. MEAN STORM MOTION VECTOR 24035.

LAT...LON 31949133 33688858 31648858 29929133

THIS IS AN APPROXIMATION TO THE WATCH AREA.  FOR A
COMPLETE DEPICTION OF THE WATCH SEE WOUS64 KWNS
FOR WOU1.