View All Watches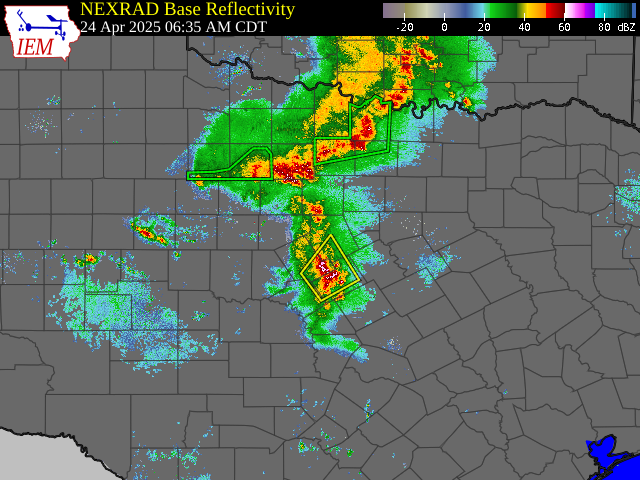 171 
WWUS30 KWNS 060055
SAW1  
SPC AWW 060055
WW 331 SEVERE TSTM IL WI LM 060100Z - 060600Z
AXIS..30 STATUTE MILES NORTH AND SOUTH OF LINE..
25WSW RFD/ROCKFORD IL/ - 75E RFD/ROCKFORD IL/
..AVIATION COORDS.. 25NM N/S /54N BDF - 17NE ORD/
HAIL SURFACE AND ALOFT..1.5 INCHES. WIND GUSTS..60 KNOTS.
MAX TOPS TO 500. MEAN STORM MOTION VECTOR 27025.

LAT...LON 42498955 42618762 41758762 41638955

THIS IS AN APPROXIMATION TO THE WATCH AREA.  FOR A
COMPLETE DEPICTION OF THE WATCH SEE WOUS64 KWNS
FOR WOU1.