View All Watches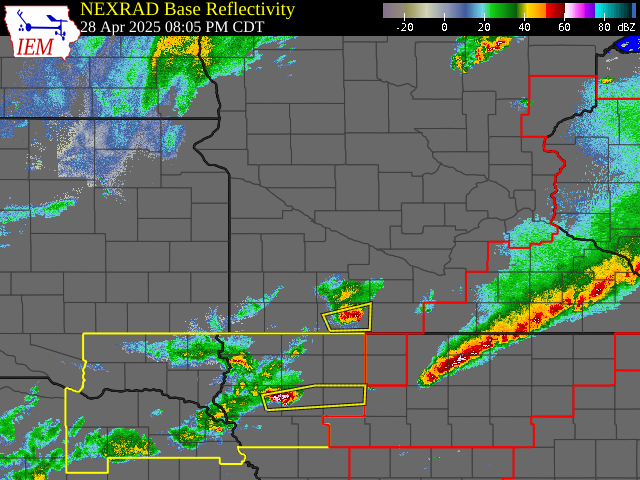 134 
WWUS30 KWNS 150355
SAW0  
SPC AWW 150355
WW 50 TORNADO AL FL GA CW 150355Z - 151200Z
AXIS..40 STATUTE MILES EAST AND WEST OF LINE..
30N DHN/DOTHAN AL/ - 40W AAF/APALACHICOLA FL/
..AVIATION COORDS.. 35NM E/W /52ESE MGM - 84SE CEW/
HAIL SURFACE AND ALOFT..1 INCH. WIND GUSTS..60 KNOTS.
MAX TOPS TO 500. MEAN STORM MOTION VECTOR 24035.

LAT...LON 31758476 29728502 29728636 31758612

THIS IS AN APPROXIMATION TO THE WATCH AREA.  FOR A
COMPLETE DEPICTION OF THE WATCH SEE WOUS64 KWNS
FOR WOU0.